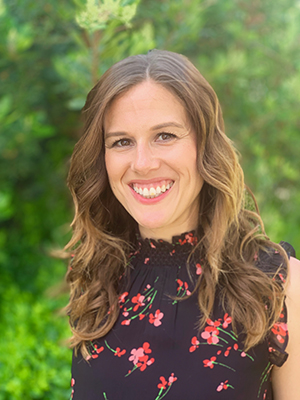 Tara Hughes
Interim Assistant Director of Strategic Communications & Student Success Chatbot, CSU Channel Islands
Tara Hughes is the Interim Assistant Director of Strategic Communications & Student Success Chatbot where she is contributing towards the effort to improve retention of enrolled students at California State University Channel Islands in Camarillo, CA. In this role, she is leading the work on establishing procedures for the campus chatbot, building the bot knowledge base and creating effective campaigns, as well as collaborating with various groups across campus to discuss communication strategies and how the bot can enhance current practices.
Tara previously served as the Manager of Administrative Services at CSUCI. Tara first joined the staff in 2014, where she developed and implemented a shared services center that acts as the campus' first tier of support for a growing list of services including IT, HR, Student Business Services and campus main line calls. She led a large mixed team of staff and student employees where she was afforded unique opportunities to impact students through coaching and mentoring, with the goal of developing the work ethic and traits necessary to succeed in a professional environment.
Tara holds a Bachelor's degree in Counseling and a Master's Degree in Public Administration with a concentration in Leadership from California State University San Bernardino. She is an EDUCAUSE Leading Change Institute Fellow (2019), and a graduate of EDUCAUSE Management Institute (2018) and the Disney Institute (2015).
Tara is a customer service evangelist whose goal is to infuse the area of technology with a broader set of skills related to emotional intelligence and interpersonal communication. She shares her love of helping people develop the ability to interact more harmoniously and effectively as a guest lecturer within California State University Channel Islands and abroad with public speaking engagements at conferences such as LOCKDOWN 2019 (keynote), EDUCAUSE Security Professionals Conference, Security Camp 2019, Women Advance IT Conference, CSU Tech Conference and ResNet Student Technology Conference.
You're All a Bunch of Phonies! Imposter Syndrome and Information Technology
October 23, 2020 | 10:45am - 11:15am
Imposter Syndrome can cause outwardly successful individuals to be riddled with self-doubt. In this presentation, Tara Hughes will provide insight into Imposter Syndrome and its impact on IT along with personal experiences and steps to help identify and mitigate Imposter Syndrome.