NVivo
Qualitative DATA Analysis
Bring your data to life with intuitive analysis and robust visualizations for students and academic researchers.
"Whether you're a student working towards a degree, a professor looking to publish papers, or a researcher applying for grants, NVivo is the ideal software to conduct qualitative and mixed methods analysis, prepare for publication, and draw acclaim to your institution." - Learn more about NVivo
You may install NVivo on up to 2 devices.  NVivo Transcription & Collaboration Cloud are not part of the campus license.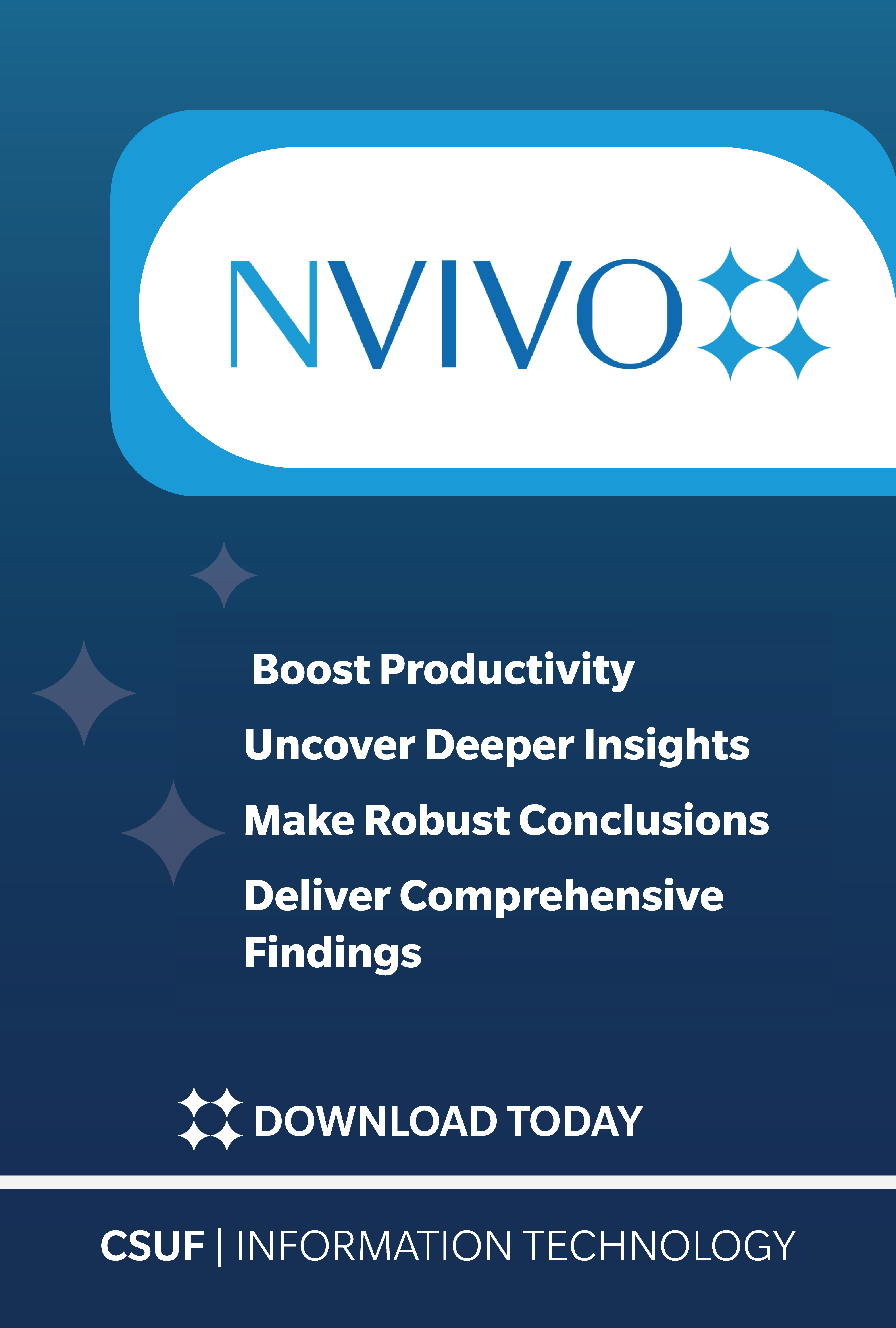 How to Get NVivo
---

Use your campus email address (@csu.fullerton.edu or @fullerton.edu) but do NOT use your campus password.  Please create a new password upon signing up.

If you already have an account with your campus email address, proceed to Step 2

---

Login with the account you created in Step 1 to activate your license. An email will  be sent with download instructions
Software Guides
Detailed step-by-step instructions on how to request and activate your NVivo license.
How to Sign Up for NVivo

NVivo Help
NVivo Support - Windows

NVivo Support - Mac

NVivo Support Center

---
IT Help Desk Support
Faculty/Staff
Call: 657-278-7777
Email: helpdesk@fullerton.edu
Students
Call: 657-278-8888
Email: studentithelpdesk@fullerton.edu