Signature Programs
DIRC and each of the centers within host signature programs that are designed for and with our students. Our programs and events are what DIRC is really known for! We strive to always make our programs relevant to the current experiences, interests, and needs of CSUF students. The majority of our programs are collaborative in nature. All of our students hold multiple identities, so many of our programs are partnerships between two or more centers or partnerships with other departments and offices on campus. Our programs take many forms including in-person events in our centers in the Pollak Library, virtual programs on Zoom, educational programs on Instagram, and even community building programs on Discord.
Welcome Events
Every Fall semester each center hosts a welcome back event to welcome first year and transfer students to campus and to welcome back returning students. Students will learn about resources offered by the centers, learn how to stay connected and get involved with the centers, and get a chance to meet other students. In 2020, we started the DIRC welcome week that featured one welcome event per day every day of the week. The AARC hosts Black Student Welcome, APARC hosts APIDA rising (2019 event pictured), the LCRC hosts Latinx Welcome Home, the LGBTQRC hosts Rainbow Welcome, and the TDRC hosts Undocu Welcome Back.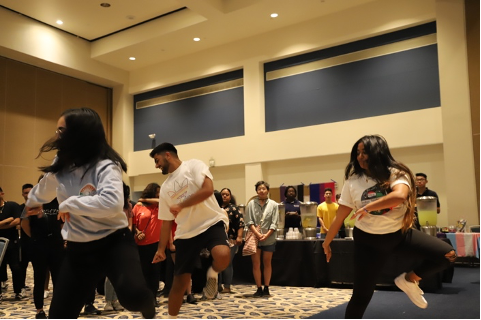 Community Building and Identity Development
Community building and identity development events are DIRC staples. Nearly every week of the Fall and Spring terms, students can engage with one or more of our centers in events and programs aimed at creating a sense of belongs and community. In Fall 2020, 98% of students who participated in a DIRC event reported that they felt welcome and that they belonged. Examples of our signature identity development and community building events include conversation series where staff, faculty, and alumni share their stories with student participants. The LCRC hosts Platicas with Professionals, APIDA community conversations

can be found in APARC, and Diaspora Dialogues are hosted in the AARC. Other events and series include Black Mental Health Matters in the AARC (pictured), Mi Cultura Cura

(My Culture Cures) series in the LCRC, Rise and Pride in the LGBTQRC, Lunar New Year Celebration in APARC, and Undocumented and Unafraid series in the TDRC.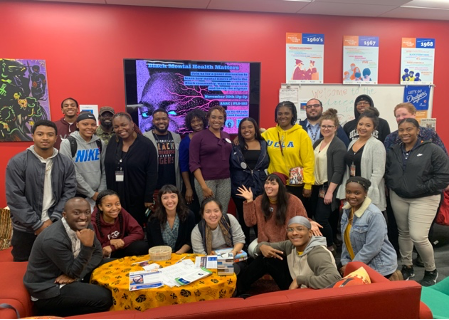 History and Heritage Months
Our centers play a big role in celebrating and recognizing History and Heritage months throughout the academic year including Latinx/Hispanic Heritage Month

in September, LGBTQ History Month

in October (2019 celebration pictured), Black History Month

in February, and Asian Pacific Islander Desi American Heritage Month

in April. The LCRC, LGBTQRC, AARC, and APARC teams work with colleagues and partners across campus to create a month of programming to honor and celebrate the history and heritage pertaining to the theme of the month.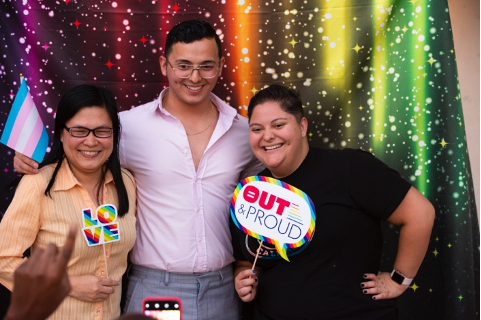 Educational Programming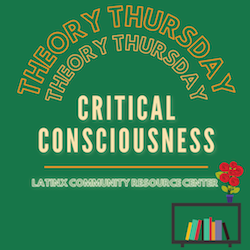 It is DIRC's mission to engage students in critical inquiry and lifelong learning.  We believe in providing opportunities for students to grow in multiple facets of development and become their best selves with consciousness around personal and social responsibilities. In that vision, we offer education opportunities at the department level and through our centers. Examples of our educational programming including workshops by request, the Inclusive Leadership Program, ally trainings, peer-led LGBTQ ally trainings

, on-demand webinars in the TDRC, educational social media content like Theory Thursdays in the LCRC (pictured), and the Critical Consciousness series featuring in depth discussions on topics pertaining to policing and the US Justice System. In Fall 2020, over 94% of students who attended our educational events said they engaged in critical thinking and developed skills that will contribute to lifelong learning. 
end of year Recognition Celebrations
---
To celebrate the accomplishments of graduating students, DIRC hosts four end of year recognition celebrations: Pan-Afrikan Recognition Celebration for our African American graduates, APIDA Recognition Celebration for our Asian, Pacific Islander, Desi and South West Asian North African graduates, Lavender Recognition Celebration for our graduating LGBTQ Titans, and the Dreamers Recognition Celebration for our Undocumented Titans.