Educational Opportunities
It is DIRC's mission to engage students in critical inquiry and lifelong learning.  We believe in providing opportunities for students to grow in multiple facets of development and become their best selves with consciousness around personal and social responsibilities. In that vision, we offer workshops focused on identity development, social consciousness, allyship, advocacy, and leadership development. DIRC education opportunities are student centered and have focused learning outcomes that meet the needs and experiences of students today.
We invite you to review DIRC Educational Opportunities below.  
DIRC's Justice League
DIRC's Justice League aims to transform students into agents of change who can engage with issues of justice at the personal, communal and institutional level. The Justice League provides social justice workshops for students, as well as well educational programming to further students' knowledge about diversity, equity,  and social justice. Please Visit Justice League webpage to learn more about the team.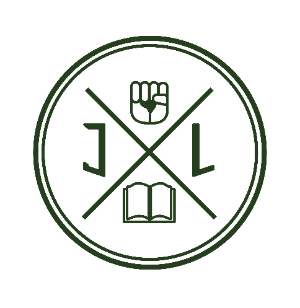 DIRC offers the following workshops for classrooms, student organizations, and other settings where students are the primary audience. To learn more about these workshops and request a workshop presentation, please visit: Request a Workshop.
DIRC 101
The Makings of You, Me, and Us: An Exploration of Social Identities [75 minutes]
How the Word is Passed: The Socialization Process [75 minutes]
The LGBT Queer Resource Center and Titan Dreamers Resource Center offer allyship programs to help CSUF community learn skills to create more equitable and inclusive spaces on campus for LGBTQ and Undocummented students. Attendees will learn about these social identities, current issues, and affirming practices to support students and their communities. Please visit Allyship Training for more information.
LGBTQ Ally / Safe Space Training Part 1 & 2
Peer Educated LGBTQ Ally Workshops
Queer Peers Mentoring Program
UndocuAlly Training Part 1 - Foundations
UndocuAlly Training Part 2  - Support Skills
The Inclusive Leadership Program (ILP) focuses on diversity, equity, and inclusion as foundations for leadership. Students will learn new leadership competencies that will enhance their understanding and working with diverse communities, advocating for others, leading with care, and understanding of self.
Students can participate by either attending events on a drop-in basis  or completing program requirements for certification. 
Visit Inclusive Leadership Program for information on drop-in workshops or to sign up for the ILP Certificate Pathway.
DIRC Brave Space
Located in PLS 180, DIRC Brave Space serves as a communal critical learning environment that provides support to explore common topics such as wellness, career advisement, intersectional identities, culture, and more. The values we uphold in the Brave Space include cultural humility, community inclusiveness, and community ownership. The Brave Space is also home to the Colors of Culture Gallery which celebrates culture, expressions, and activism through art.
More information about our department, campus and community resources, affiliated student organizations, and current events around campus can be found in the Brave Space. When campus resumes in-person activities, we invite you to visit the Brave Space and engage in both formal and in-formal learning opportunites. 
ALPHA OMEGA: UNDERSTANDING CULTURE AND CULTURAL DIFFERENCES
Students will be able to:

Explore and state attributes of different communications styles
Listen to/connect the communication style to their own experiences 
Analyze their own communication style and its effect on their interest
This workshop highlights various aspects of different individuals (what is observable, what is assumed), how culture impacts behavior, and the meaning that individuals attach to culturally-influenced behaviors. Through a role play exercise students can begin to understand what affects one's perspective, and how to work with others from different cultures and communication styles.