Diversity Initiatives and Resource Centers staff members are here to support students. Out department that houses five identity-based resource centers, each of which have dedicated staff to serve students who utilize those spaces.
---
Professional Staff
We are a team of student-centered professionals who put the needs of the students we serve at the forefront. As individuals, many members of the team utilized spaces like DIRC in our own educational journeys and we each deeply understand the transformative impact that the programs, resources, and services offered by these spaces can have. Collectively we are committed to holistic student development that celebrates diversity through a lens of inclusion, equity, and justice.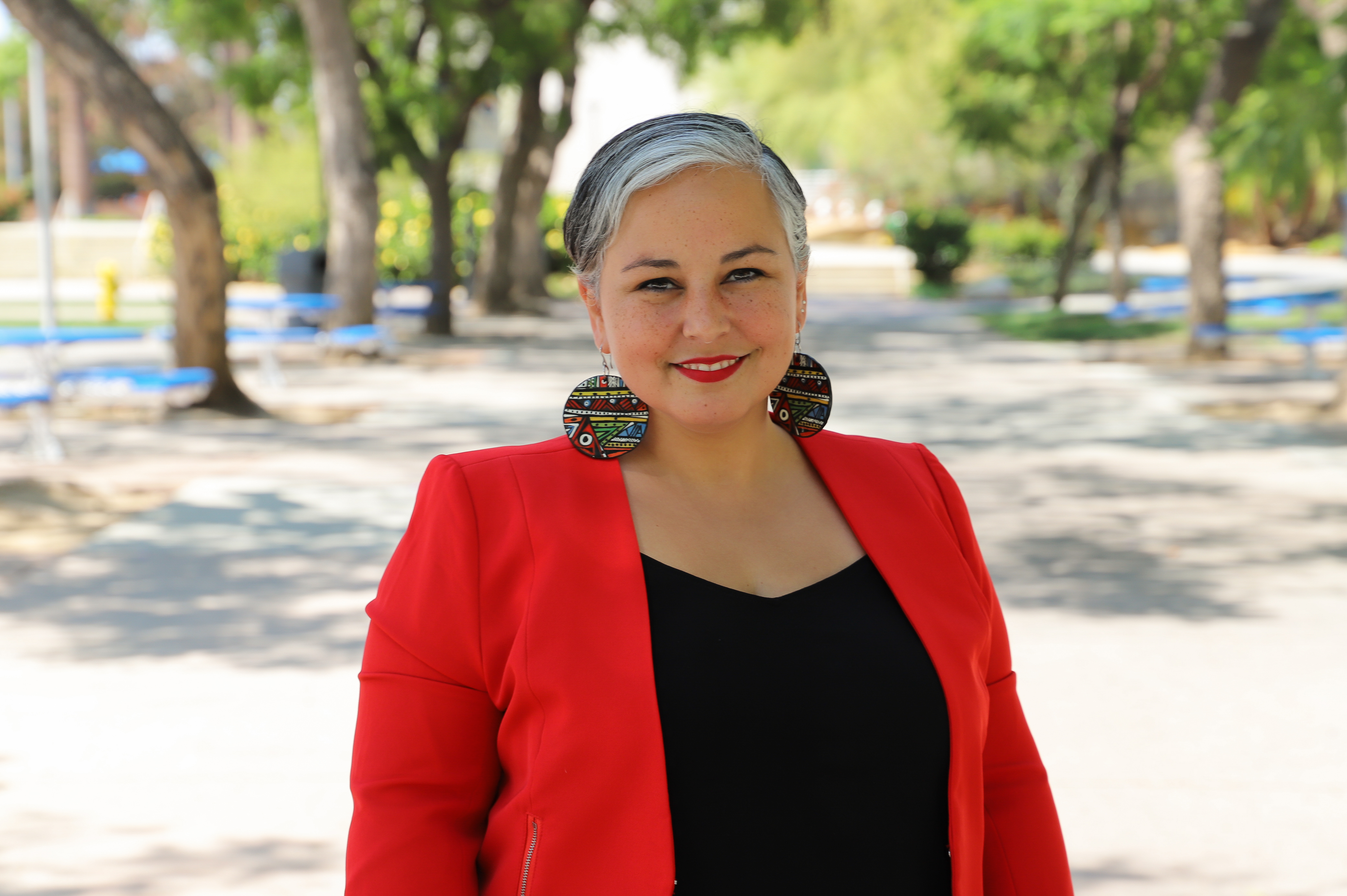 Mariham Iskander M.A. M.S. (they/them/theirs - she/her/hers)
Associate Director, Diversity Initiatives & Resource Centers
miskander@fullerton.edu


Torrell Foree, M.S. (he/him/his)
Assistant Director for Diversity Education & Campus Partnerships,
Diversity Intitiatives & Resource Centers
torrellforee@fullerton.edu
Torrell Foree serves as the Assistant Director of the Diversity Intitiatives &Resource Centersa. He earned his Bachelors of Arts in History and African American studies with a minor in Sociology at California State University, Fullerton. He also has a Masters of Science in Education, with a concentration in Higher Education from CSUF. He previously served  Coordinator for the African American Resource Center (AARC). He has worked in the Office of Multicultural Student Affairs at Iowa State University. As a first-gen scholar and someone who has utilized the AARC as a student, he hopes to provide opportunity where students can have transformative experiences that impacted him as a student. In addition to supporting students, Torell loves driving stick-shift cars, is a fan of anime and Marvel, and enjoys everything Apple.


Courtney Kiyan (she/her/hers)
Administrative Support Coordinator, Diversity Initiatives & Resource Centers
cokiyan@fullerton.edu
Courtney Kiyan has served as the Administrative Support Coordinator, supporting all DIRC initiatives & centers, since 2021. Courtney has been a Titan long before becoming a staff member, having graduated from CSUF with her BA in Sociology, becoming the fourth Titan Alumni in her family. She has been on campus as a staff member since 2015, having served various roles within the division of Human Resources, Diversity & Inclusion, supporting campus DEI and Professional Development efforts. Coming from a multiracial background, she is passionate about supporting others in their identity & personal exploration, development & advocacy. In 2022, she was nominated by her DIRC team and awarded the NASPA Region IV Support Staff Award for her commitment to CSUF students. In her free time, she loves to bake, work on home projects with her family, or cheer on her favorite team, the Los Angeles Dodgers.

Nat Betancourt Arellano, M.S. (they/them/theirs Mx.)
Senior Coordinator, LGBT Queer Resource Center
natbetancourt@fullerton.edu
Nat Betancourt Arellano has served as the Senior Coordinator for the LGBT Queer Resource Center since June 2019. They earned their Bachelor of Arts in Communications with a minor in History at California State University, Fullerton and their Master of Science in College Counseling and Student Development from Azusa Pacific University. As an alumni of CSUF, Nat enjoys being able to give back to the community that helped them to grow. They have worked in First-Year Experience, Career Services, Leadership Development, Residence Life, and now Diversity & Equity. Nat previously served as a member for the NASPA Region VI Advisory Board and in 2021 was recognized as the Staff of the Year for the Division of Student Affairs at Cal State Fullerton. As someone that identifies as bisexual and non-binary, they hope that their narrative and experiences can positively impact others and be of support to students navigating their queer identities. Aside from their passion in supporting students, Nat grew up in Southern California, enjoys rooting for the Los Angeles Dodgers, and is a film nerd at heart. 


Areli Castro, M.A. (she/her/ella)
Coordinator, Titan Dreamers Resource Center
arelicastro@fullerton.edu
Areli Castro, Titan Dreamers Resource Center Coordinator, graduated from CSUF with both her bachelor's and master's degrees. For her B.A., she studied Latin American Studies concentrating on translational migration of Central American women. She continued her research during her Political Science master's degree. Areli and her partner Justin enjoy watching Star Wars and Marvel movies; she also likes collecting Darth Vader comics and loves to spend time with her plants and family.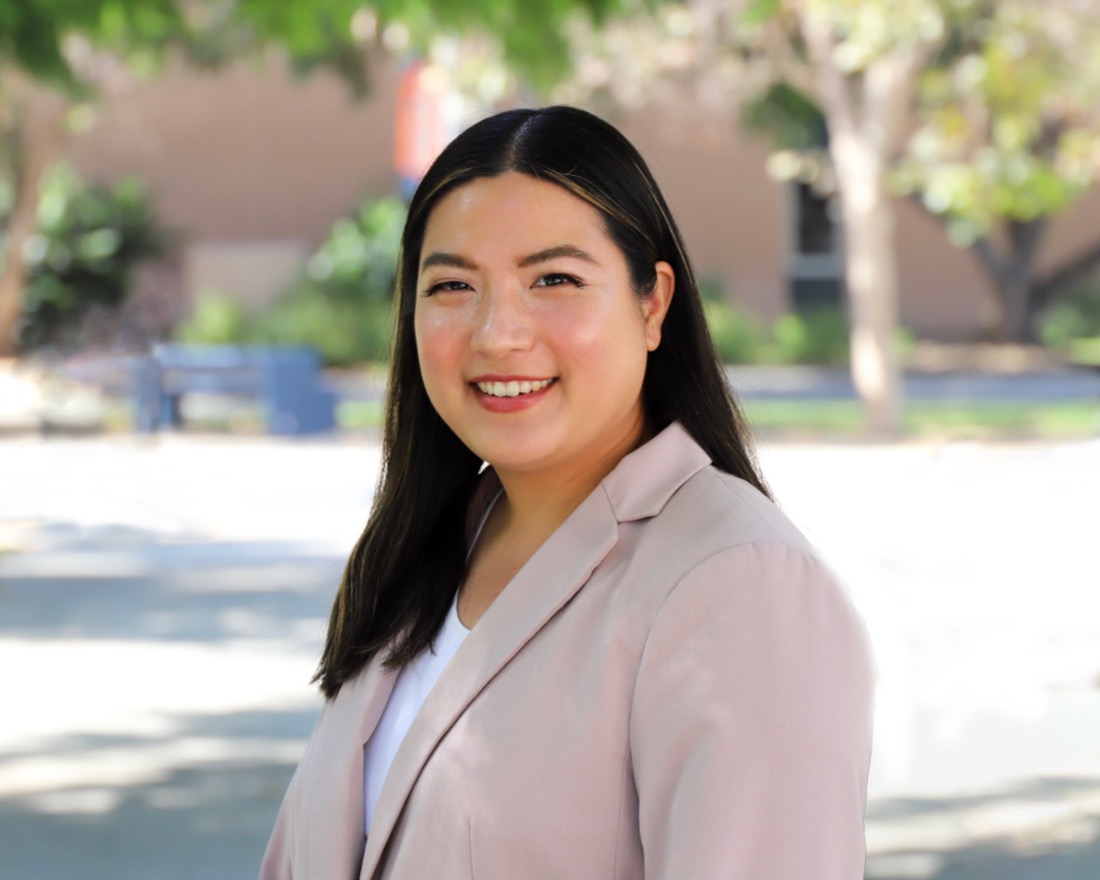 Hathiya Chea

 

(she/her/hers)
Coordinator, Asian Pacific American Resource Center
hathiyachea@fullerton.edu
Hathiya Chea is the Coordinator of Asian Pacific American Resource Center (APARC). Before CSUF, she worked as the Program Coordinator at the Asian Pacific Student Programs at the University of California, Riverside. Hathiya holds a Master of Arts in College Student Development and Administration from Shepherd University in West Virginia, and a Bachelor of Arts in Political Science from the University of California, Berkeley. Hathiya has presented at ACPA, NASPA, CACCCHE, and Asian Pacific Americans in Higher Education (APAHE). She is passionate and excited to work with First Generation, LGBTQIA+, Dreamers, APISAA, SWANA, and all the Students of Color on campus. In her free time, she takes her dog to dog-friendly beaches, hiking, and camping around California state parks.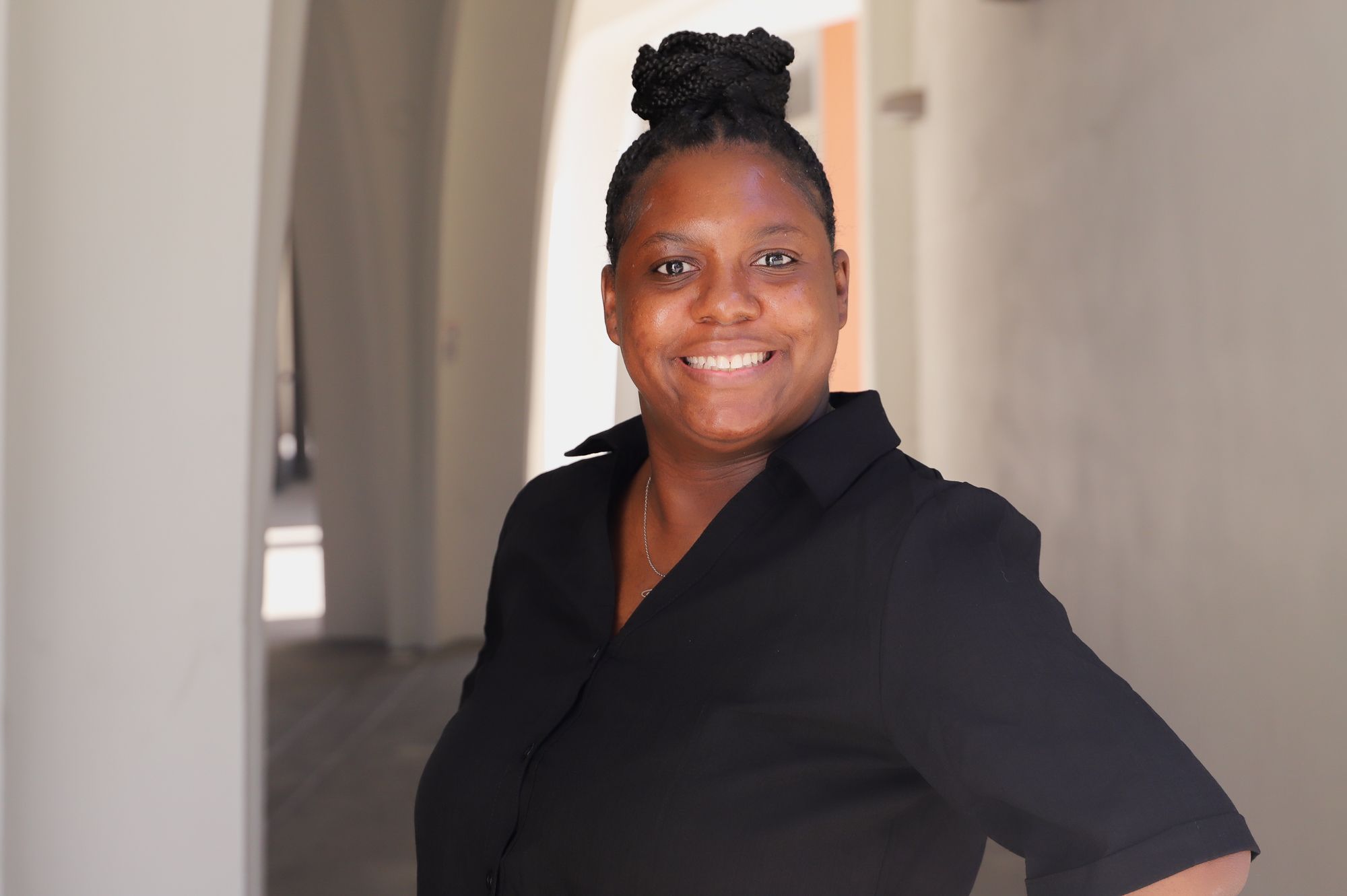 Elaina Sidney M.A.

 

 

(they/them/theirs - she/her/hers)
Coordinator, African American Resource Center
elsidney@fullerton.edu
Elaina Sidney serves as the Coordinator of the African American Resource Center (AARC). They earned their Bachelor of Arts in African American Studies and Asian American Students at the University of California, Irvine and their Masters of Arts in American Studies at California State University, Fullerton. As a student leader and advocate throughout their college experience, Elaina seeks to help students define and achieve their ideas of personal, professional and academic success. Elaina previously served as the Retention Specialist for the College of Engineering and Computer Science at CSUF. They are excited to continue to provide and expand a sense of community for the black diaspora on campus. In their free time, Elaina enjoys anime, science fiction, especially Star Trek, horror movies and spending quality time with their cats Agnes and Fluffles. 
Melisa Valdovinos M. Ed.

 

 

(they/them/theirs)
Coordinator, Latinx Community Resource Center
mvaldovinos@fullerton.edu
Melisa  Valdovinos (they/them) earned their BA in Spanish Language and Literature from Cal State Fullerton, and their Master of Education in Postsecondary Administration and Student Affairs from USC. They previously worked at Fullerton College supporting Undocumented students in the Grads to Be Program. As an alumna of CSUF, and a previous student employee of the LCRC,  Melisa  is excited to advocate, reconnect, and serve the Latinx community at CSUF.  As someone who identifies as first generation, genderfluid and a lesbian, they hope to use their intersecting identities to share their experiences navigating being Latinx, LGBTQ+ and pursuing Higher Education. They enjoy going to art museums, watching international films, Star Wars, thrifting and spending time with their chosen family.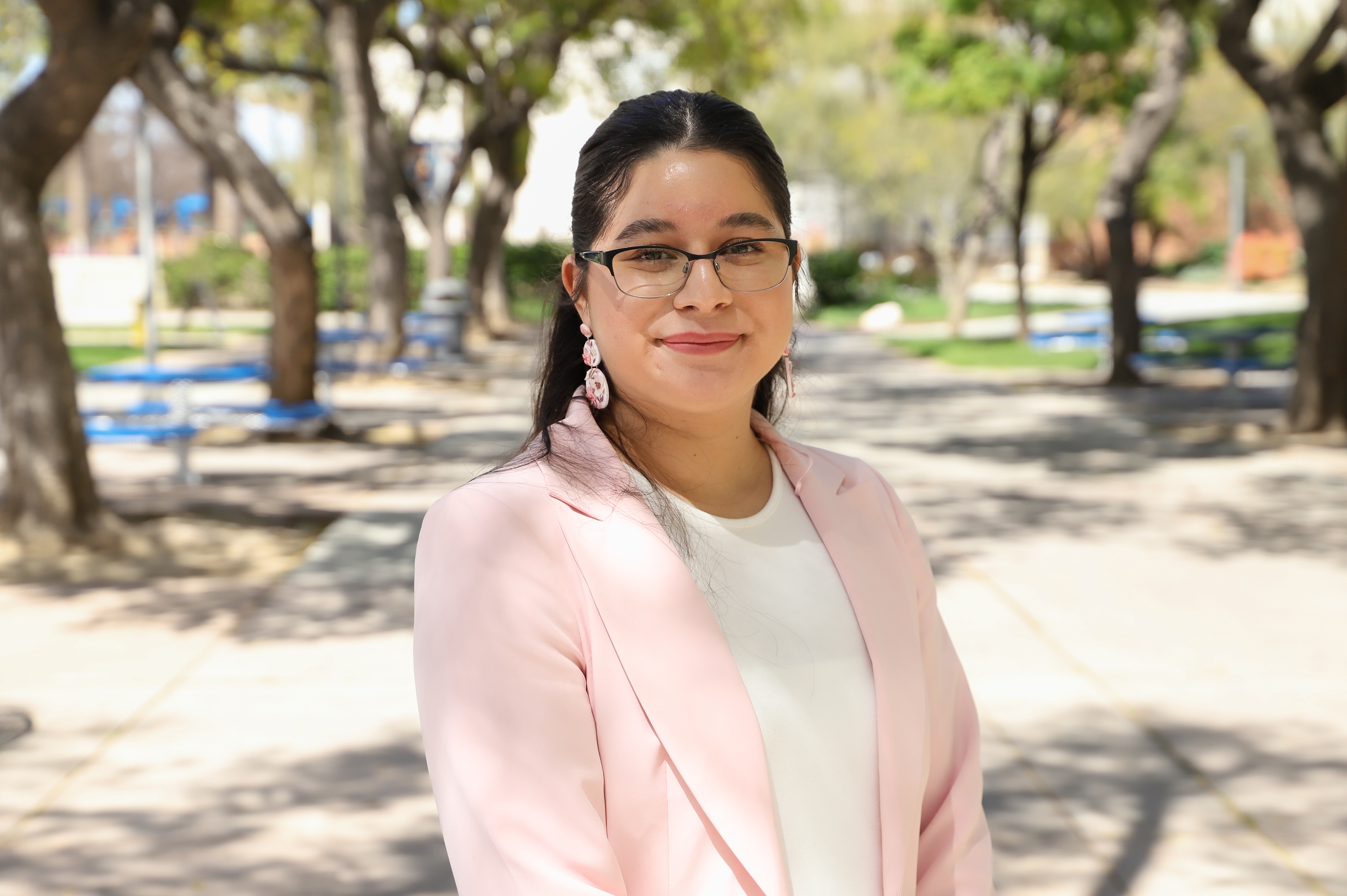 Rogelia Mata Villegas M.A.

 

 

 

 

 

(she/her/hers)
Coordinator, Women's Resource Center
rmata-villegas@fullerton.edu
Rogelia Mata-Villegas is the Coordinator for the Women's Resource Center (WRC). She earned her Master of Arts in Women's Studies from San Diego State University and her Bachelor of Science in Biology from the University of California Santa Barbara. During her time at SDSU, she lectured for an introductory Women's Studies course. Prior to her role as the WRC Coordinator, Rogelia worked for the educational non-profit sector supporting students with college and career exploration and access. As a Latina from a first-generation student/professional, and working-class background, she is passionate about creating transformational and holistic programming that supports, prepares, and guides students in their navigation of higher education and after. Moreover, Rogelia is excited and dedicated to being a mentor, motivator, and advocate for the Titan community. In her free time, Rogelia enjoys spending time with her cat Benito, playing video games, and taking care of her plants.