Asian Pacific Islander Desi American Recognition Celebration
An opportunity to commemorate our graduating APIDA titans 
Class of 2020
Every year the Asian American and Pacific Islander Faculty and Staff Association (AAPIFSA), the Asian Pacific American Resource Center (APARC), and Asian American Studies at CSUF host the Asian Pacific Islander Desi American (APIDA) Recognition Celebration.  This event is an opportunity for family and friends to celebrate the accomplishments of our APIDA graduates. Students who attend and participate in the ceremony will be individually recognized and receive a sash.  All graduating students are invited to participate! 
This year's in-person APIDA Recognition Celebration is Postponed Until Further Notice. We are sending out APIDA Graduation Sashes for free to 260 particitants in an opportunity drawing. In the meanwhile, we are recognizing APIDA graduates virtually on this site and on our Instagram. Please see below for more information. 

Questions regarding APIDA Recognition Celebration can be directed to APARC@fullerton.edu  
APIDA Virtual Recognition Celebration
We are excited to recognize and honors APIDA graduates. Students who have opted-in are recognized at  APIDA Virtual Recognition Celebration  and on our instagram @CSUFAPARC. Congratulations APIDA grads for all your accomplishments.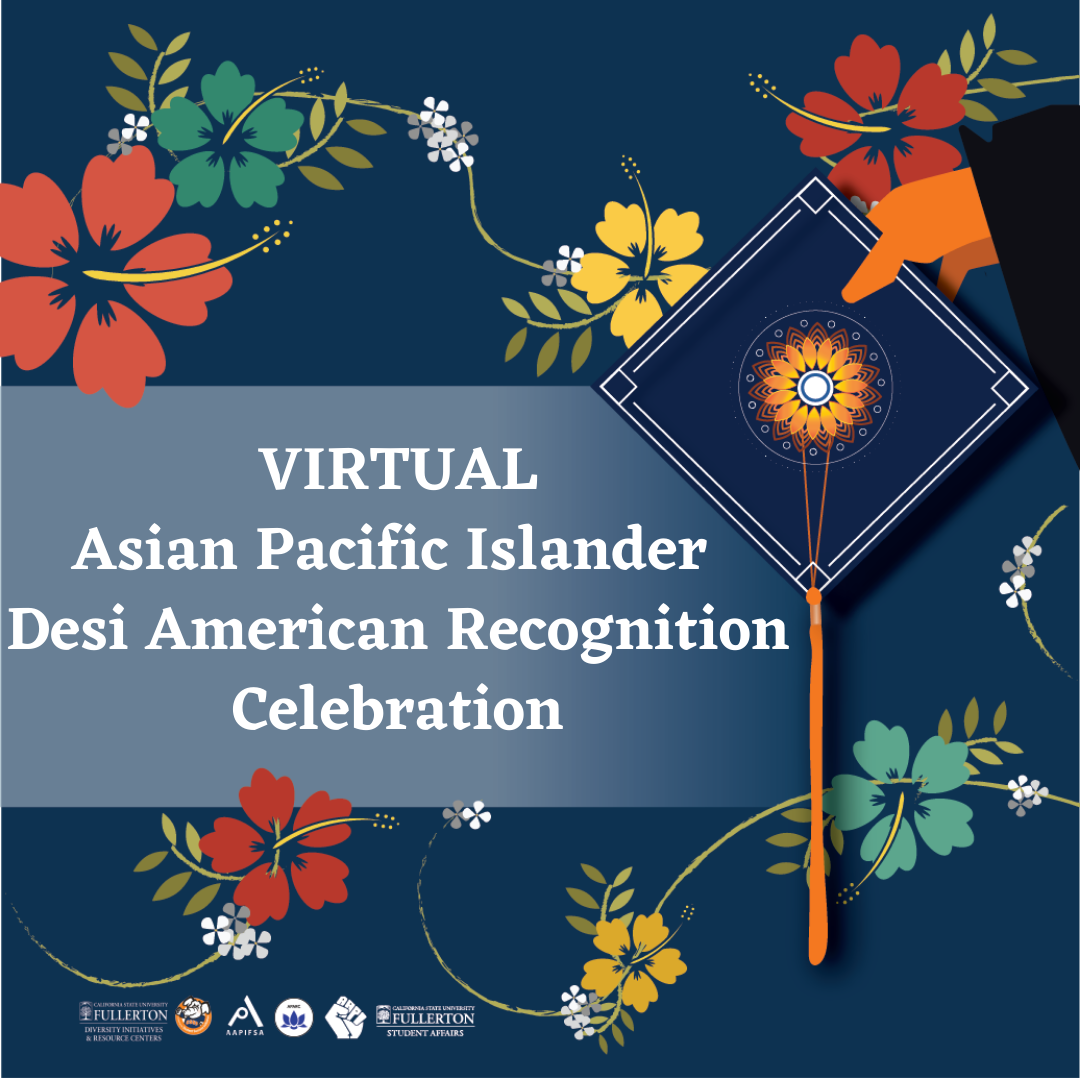 APIDA 
We use the term APIDA, which stands for Asian Pacific Islander Desi American, as a pan-ethnic classification that intentionally includes South Asians (Desi) as part of our community. There is a great diversity of identities and ethnicities encompassed under the APIDA umbrella, including East Asian, South Asian, Southeast Asian, and Pacific Islander. 
APIDA Countries & Ethnicities