Faculty Findings
Honors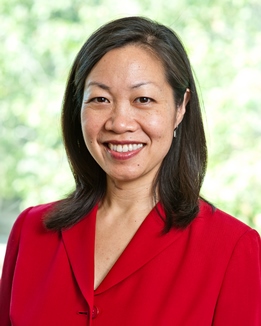 Dr. Jennifer A. Yee

was named Campus Compact Western Region's Community Engaged Scholar


(2017). The award recognizes one faculty member from a Campus Compact Western Region member campus who has demonstrated deeply engaged, high-quality academic work, community collaboration for change, and institutional impact.
Publications
Gottfredson, Ryan K. and John E. Barbuto Jr., and Bea Boccalandro (2017): Class Purposing: How to Bring a Societal Purpose to Your Class to Enrich the Classroom Experience. The International Undergraduate Journal for Service-learning, Leadership and Social Change,Vol. 6: Iss. 2, p. 32-51

This paper introduces "class purposing" as an innovative pedagogy based on the management practice of job purposing, which can be classified as a specific form of service-learning. Class purposing involves giving a class a meaningful purpose beyond the classroom tied to a social cause, which should lead to significant improvements in class satisfaction, significance, and meaningfulness compared to traditional pedagogical techniques.
Miller, Kari Knutson and Gonzalez, Amber M. (2009). Service Learning in Domestic and International Settings. College Student Journal B, 43(2), 527-536.
This paper examines pre-service teacher outcomes associated with service learning in domestic and international settings. One group of upper-division undergraduate level pre-service teachers participated in supervised experiences in domestic settings. A second group of upper-division undergraduate level pre-service teachers participated in supervised experiences in Shanghai, China. Program evaluation and participant outcomes are reported here. Participant outcomes examined include civic engagement, career goal clarification, and cultural competencies.
Conference Presentations
Piazza, Jennifer (2016). Implementing Service Learning in Gerontology-Related Courses: A Hybrid Approach. Association fo Gerontology in Higher Education.


Service learning is an invaluable pedagogocal tool that enhances students' comprehension of course material and provides them with practical, hands-on experience. Finding the time to complete service learning hours, however, is a challenge faced by many students, posing a barrier for faculty who would like to use this strategy in their courses. This resource exchange discusses how to overcome this obstacle by using a hybrid format.
Yee, Jennifer A. (2016, June). Asian American Studies promoting social justice through service learning: Institutionalizing pedagogy and curricula that promote students' consciousness for social justice.


Presented at the American Association for University Professors Annual Meeting, Washington, DC.
This presentation documents the creation of a service-learning class and the corresponding seven-year evolution and development of a university-community partnership to promote social justice and to enhance the academic pipeline for students of color.  Conference theme: Reflecting on Racial, Social, and Labor Justice in Higher Education.
Yee, Jennifer A. & Cheri, Ashley. (2016, April). Committed to diversity and the public good: A conceptual model for building a long-term, mutually beneficial university-community service-learning partnership


. Presented at the WASC Senior Colleges and Universities Consortium Academic Resource Conference, Garden Grove, CA.
Sustaining service-learning partnerships that contribute to the public good for diverse populations continues to challenge higher education's civic engagement efforts.  We conceptualize a model for creating a long-term, mutually beneficial university-community infrastructure based on a critical service-learning collaboration between a university's ethnic studies program and a community-based organization since 2009.
Yee, Jennifer A. & Cheri, Ashley, Nguyen, Tu-Uyen, & Tanjasiri, Sora. (2016, April). Sustainable contributions of an asset-based community-university collaboration to the local public good.


Presented at the WASC Senior Colleges and Universities Consortium Academic Resource Conference, Garden Grove, CA.
University efforts to serve the public good fail sometimes because they perceive communities in deficit.  In contrast, serving with an asset-based approach fosters sustainability by assuming community and university enhance each other.  Our multi-year, grant-funded community-university partnerships empower high-need diverse communities through service learning, youth empowerment and community-based participatory research.
Research
Yen, Dr. Shu-Chen (Jenny), Alysia Vazquez, Chelsea Cordoba, Anna Ly, Julie Park. Jumpstart Program and Its Impact on Low-Income Preschool Children's Language, Literacy, Initiative, and Social Development


. Presented at Posters on the Hill Conference, Washington DC (spring 2016)
Papers
Class Purposing: how bringing a societal purpose to your class can enrich the classroom experience


by Ryan K. Gottfredson, John E. Barbuto Jr., and Bea Boccalandro.
Reflections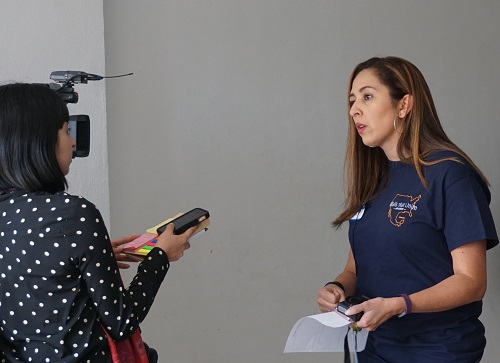 Walls That Unite
When people hear that I took Cal State Fullerton students to Mexico for a project called "Walls that Unite," they reasonably figure it was a response to Donald Trump's plan to build a border wall.
It wasn't. Students enrolled in the program traveled with me to MexicoCity and Guanajuato in January to study Mexican murals — hence the "walls."
Mexico's murals appeared with the end of the country's violent, decade-long revolution in 1920, when the government commissioned artists to educate the mostly illiterate Mexican people about their history.
The Mexican muralists looked at the country's past and present struggles to forge its identity. To spread this
newfound sense of pride and achievement, artists created grand murals on the façades of government
buildings, schools and public spaces. Some, like those depicting the harshness of labor conditions before the
revolution, can still bring people to tears. The murals are raw and emotional. They hold nothing back.
Diego Rivera's "History of Mexico" almost always captures my students' attention. Located in the stairwell in
the National Palace in Mexico City, it visually narrates Mexico's violent and complex history from the time of
the Aztecs. Rich with detail, Rivera created an iconography in which the nation's heroes are portrayed by
Mexico's most relatable figures: Aztec warriors battling the Spanish, peasants fighting for land during the
revolution, and images of those of mixed ancestry.
My students combined their academic work and their study of these powerful murals in an art project they
created alongside the children of the small rural community of Ojos de Agua in Guanajuato.
Most children in Ojos de Agua quit school after junior high. They go to work in the fields or find other jobs to
help support their families. We worked with these children to paint small canvases that when put together
became a canvas mural about what they might achieve if they stayed in school.
Each canvas reveals a different aspiration. Among them is the logo of the Guanajuato State University.
There's the Eiffel Tower, suggesting a desire to explore the world. One features a spaceship and, this being
Mexico, there are a few soccer fields. It was powerful to see the pride the children felt when the mural was
presented to the community. The children found their canvases and pointed at them, showing each other
what they had painted. I heard several of them say, "Tal vez pueda" (Maybe I can).
Our mural hangs in the town's community center, part of a century-old Mexican tradition of making art
available to everyone.
The interaction in Ojos de Agua did not stop there. The children took us on a tour of their town and invited us
to play on the street, their turf. Gustavo wanted to make sure we would visit again. Lupita took selfies with the
students and used the Snapchat filters to turn them into playful images. Maria Sandra said she wished she
could visit Cal State Fullerton and go to college so she, like the Fullerton students, would be able to travel
and tell others about the importance of education.
What sometimes takes a semester or a year or more in a classroom happened in just two weeks for my
students. They came back to Fullerton changed, wanting to be involved here at home. As in Ojos de Agua, my students and I will help 50 children, this time in the city of Stanton. We'll create a canvas mural about
community and hang it in the park's community center. There are plans to create similar canvas murals in
Santa Ana and Orange.
What started as an international service-learning initiative can be replicated everywhere, and it can give a
community a sense of identity. Used this way, a wall can truly serve to unite.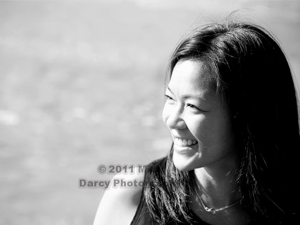 Transforming a Graduate Course through Service-Learning
The required graduate research methods course in my department has had a reputation of being "dry" for both faculty and students. I wanted to change that. I wanted my students to realize the usefulness and relevance of research methods to everyday situations. I wanted them to clearly see the benefits of the class even if they do not plan to continue to a PhD program or become a researcher.
To accomplish these goals, I reflected on my own educational experience. I attended an undergraduate institution that valued and embraced the spirit of service, where many classes had a service-learning component. Service-learning was also a core part of the training in my master's program. These experiences allowed me to be in the field, understand the complexities of the subject matter, and allowed the course material to really "speak" to me. But I had never taught a service-learning course; I had only been a student in such courses. Further, a service-learning course has never been offered in my department.
I was ecstatic to learn that CSUF has the resources to support me in incorporating service-learning into my graduate research methods course. The FDC Faculty Enhancement and Instructional Development Award provided me with release time to form community contacts, create new course materials, etc. The Center for Internships and Community Engagement provided guides for developing service-learning courses and found community partners for me.
With these resources, I was able to make service-learning an integral part of the graduate research methods course. Service-learning provided scenarios to which my students could directly and immediately apply new course material. At the same time, my students fulfilled community organizations' needs with research projects, whereby they gained experience conducting research in the "messy" real world. In my course, service-learning took the form of collaborative learning via problem-focused projects. Teams of 3-4 students worked on one of four projects: (1) an evaluation of a pilot program at a local high school, (2) the development of self-assessment tools for evaluating equity in hiring, (3) an analysis of the effectiveness of mentor recruitment for a youth gang prevention program, and (4) a survey of the needs of LGBT seniors for a social services organization.
Students became deeply invested in their service-learning projects, and these projects motivated them to learn course material so that they can better help their community partners. Students expressed that service-learning allowed them to see how research is "really" conducted in applied settings. One team voluntarily continued to work with their community partner after the semester ended. The community partners were very satisfied with the final research projects, which also helped to increase students' research efficacy. This graduate course continues to be offered as a service-learning course, even under the direction of other instructors, and two of the four community organizations are continuing their partnership so that students can conduct new research projects for them.
My first service-learning course as an instructor turned out better than I could ever imagined, and it was a positive experience for all involved: students, community partners, and me. My students were engaged in the course material, community organizations were better able to serve their clientele, and I had an incredibly rewarding teaching experience.