RTP Workshops and Events
RTP Spring 2021- Orientation makeup sessions available!
Did you miss our vitural Kickoff Orientation? No worries!
We have drop-in hours and individual appointments available!
Drop-in Hours

Drop-in hours are every Monday and Tuesday from 2:00-2:30pm and 2:30-3:00pm only.

 

1:1 Appointments

Click on any of the links below to make an appointment with one of our staff members.
If you have any questions, please contact raise@fullerton.edu.
We look forward to you being part of the RAISE Transfer Program!
Project RAISE has live virtual activities as well as recorded asynchronous workshops to help you succeed (and meet program requirements)- check out the lists below:
spring 2021 VIRTUAL EVENTS
All Spring 2021 RTP workshops are occurring virtually. Please check this page, your e-mail, the RTP Canvas site, and Project RAISE social media regularly for updates regarding RTP workshops. All RTP workshops listed here count toward your RTP activity requirement and can also count for your co-curriculuar participation requirements.
 

Tuesday, February 9

1:30 p.m. -2:30 p.m.

Managing Your Professional Profile 

Do you want to make a lasting impression with potential employers? Your resume and social media presence are the place to begin. Craft your resume and LinkedIn with the NSM and ECS Career Specialists.

 

Thursday, February 11

5:00 p.m. -6:00 p.m.

RTP Transfer Student Hangout: Origin Stories

Join us and meet other STEM students at CSUF! We want to celebrate your transfer journeys. Wear attire from your former school or use a Zoom background with a photo of the campus, & come meet other folks to talk about the transfer journey. Stay for as long as you'd like!

Wednesday, February 17

11:00 a.m-11:30 a.m

Self-Love Letters with RTP

Take a moment to celebrate you! Write yourself a letter to your future self. Talk about your accomplishments thus far and talk about your goals. Read it before finals to remind you to be kind to yourself and motivate you through hard times.

Wednesday,  February 24

3:00 p.m. - 4:00 p.m.

RTP Town Hall! 

We understand that transferring in a time of COVID-19 is beyond challenging, so join RTP staff and peer advisors to connect, vent, and have some questions answered! 

https://fullerton.zoom.us/j/84549276734

Tuesday,  March 9

6:00 p.m.  – 7:00 p.m.

"Dear Professor" 

Interested in connecting with your faculty ? Not sure how to formulate a question you want to ask via email? Attend this workshop to learn tips for writing a contact email to STEM professors for research opportunities! 

https://fullerton.zoom.us/j/88228402723

Monday,  March 15

10:30 a.m-11:00 a.m

What to do when you're feeling burned out

With the semester in full swing, it's important to prioritize your mental as well as physical wellbeing! Peer Advisors will be (re)defining, recognizing, and sharing how they are actively preventing burnout during virtual learning. 

https://fullerton.zoom.us/j/84549276734

Wednesday  March 17

4:00 p.m. - 5:00 p.m.

RTP Trivia Night

Peer advisors will host a game of trivia on topics like Disney, nature, Netflix, the Marvel Movie franchise, and music. Come for the competition, stay for the glory; take the opportunity to make new connections in a casual environment with your STEM peers!  

https://fullerton.zoom.us/j/84549276734

Wednesday,  April 7

5:00 p.m. – 6 :00 p.m.

Who is SUS? Among Us Game Night

Come play Among Us with other RTP Students! Among Us is an online multiplayer social deduction game, developed and published by American game studio InnerSloth. The game takes place in a space-themed setting where players each take on one of two roles, most being Crewmates, and a predetermined number being Impostors.

Thursday, April 22

3:00 p.m. – 4:00 p.m . 

Conducting an Effective Job search in COVID-19

Want to learn how to effectively tackle the job search in the age of COVID-19? Join Project RAISE and the Career Center to learn how to use this time to market yourselves to employers. 

https://fullerton.zoom.us/j/88228402723

Tuesday, May 4

2:30 p.m- 3:00 p.m

Study and Self-Care Tips during Finals Week

With finals week just around the corner, it is hard not to feel overwhelmed. Get some study and self-care tips from your Peer Advisors to help you through finals weeks! 

 Tuesday, May 11

5:00 p.m-6:00 p.m

End of the Semester Celebration!

Simply a time to unwind before those finals come in!   Join us for a social to celebrate the end of another successful semester for our undergraduates. We hope to see you there!
spring 2021 ASYNCHRONOUS WORKSHOPS
The following workshops have been recorded so that you can view them according to your schedule. You can receive credit for attending an RTP Workshop by submitting a reflection on Canvas. 


CSUF Student Portal Tutorial
Project RAISE Peer Advisors show you how to navigate your CSUF Student Portal and RTP Canvas Course. Video Length: 22:21
  Watch - CSUF Student Portal Tutorial
How to Beat Zoom Fatigue 
Project RAISE Peer Advisors present information about Zoom Fatigue and how to combat it. Video Length: 13:48
  Watch- Ways to Combat Zoom Fatigue
Applying to Grad School 101 Workshop  
Project RAISE Peer Advisors present information on Graduate School to help students understand what to consider before applying to graduate school, the basics of the graduate application process, the difference between masters, PhDs, professional degrees, and cover resources undergraduate students can use.
  Watch- Applying to Grad School 101
Study Tips Series: Studying and the different learning styles
Project RAISE Peer Advisors present information about studying and different learning styles.
  Watch - Studying and Different Learning Styles
Study Tips Series: Where to study, on campus and off campus
Project RAISE Peer Advisors present information about finding places to study.
Study Tips Series: On campus resources
Project RAISE Peer Advisors present information about on campus studying resources.
Time Management 
Project RAISE Peer Advisors present information about task-management and motivation strategies. Video length: 44:52 min.
A Basic Guide to Scholarships
Project RAISE Peer Advisors present information about scholarship opportunities at Cal State Fullerton for students majoring in Science, Technology, Engineering, or Mathematics.  Video length: 13:08 min.
  Watch - A Basic Guide to Scholarships
Career Center Virtual Resources
Learn more about Career Center resources and how to make an appointment with a career specialist. Recorded in spring 2020, this video remains an option to meet Spring 2021 program requirements.
  Watch - Career Center Virtual Resources 
Here is a sample of the types of workshops and activities we typically have:
RAISEwalks
Join us on nature walks or tours of campus facilities, including the Arboretum, rec center, library, and student union. 

Sharpen Your Soft Skills - the skills your employer will be looking for!


Join us in collaboration with Osher Lifelong Learning Institute (OLLI) to improve and learn the importance of soft skills. OLLI mentors will model and teach you the important soft skills needed for workplace success, such as:

 Being a team player; 

Learning flexibility; 

How to effectively communicate; 

Enhance your problem-solving and resourcefulness skills; 

Creative thinking; 

Learn to accept feedback; 

Build your confidence. 
  Watch - OLLI Mentorship Program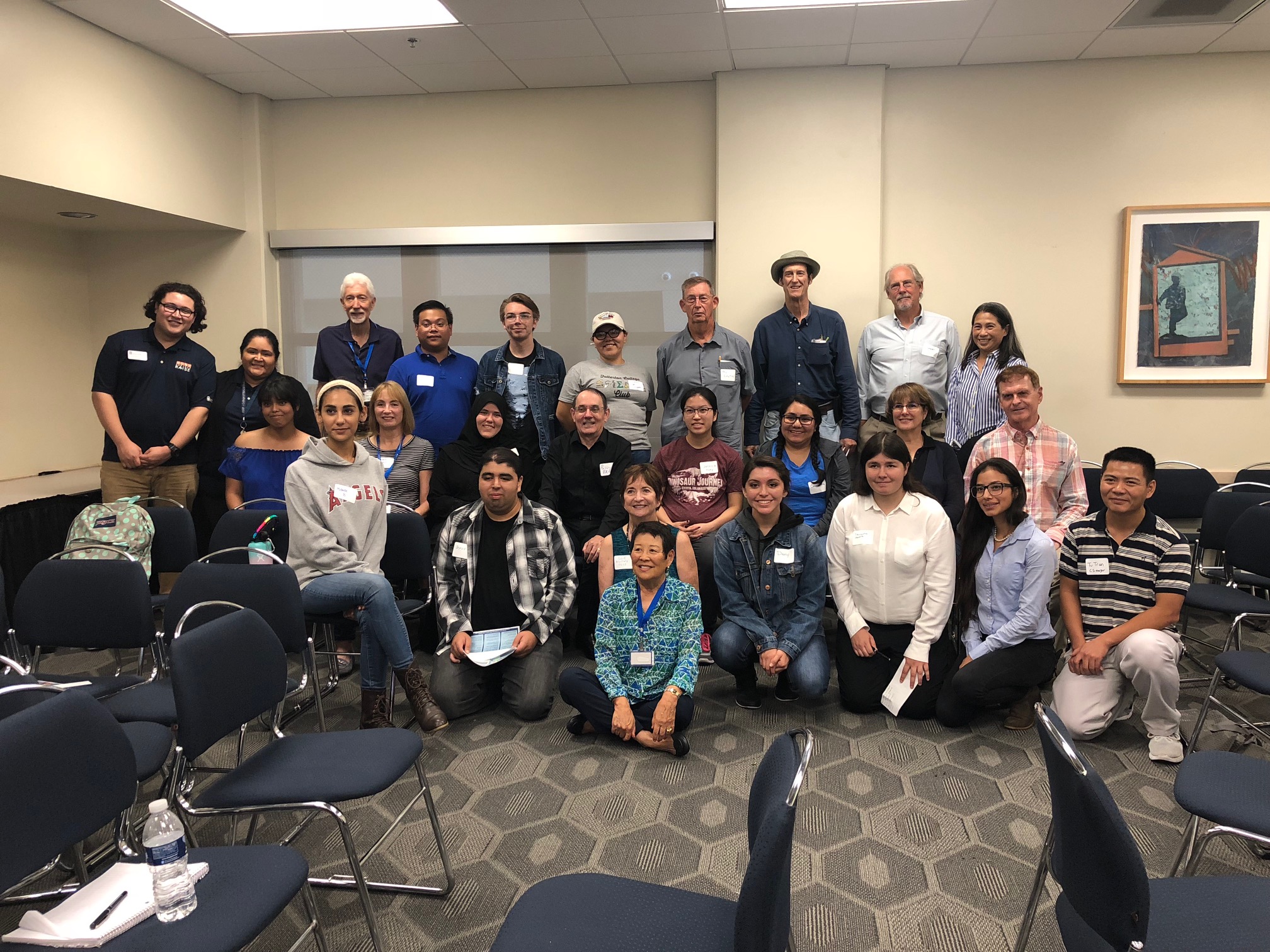 STEM Networking and Social


Join us in collaboration with the NSM and ECS ICCs and student organizations for networking and learning about involvement opportunities on campus.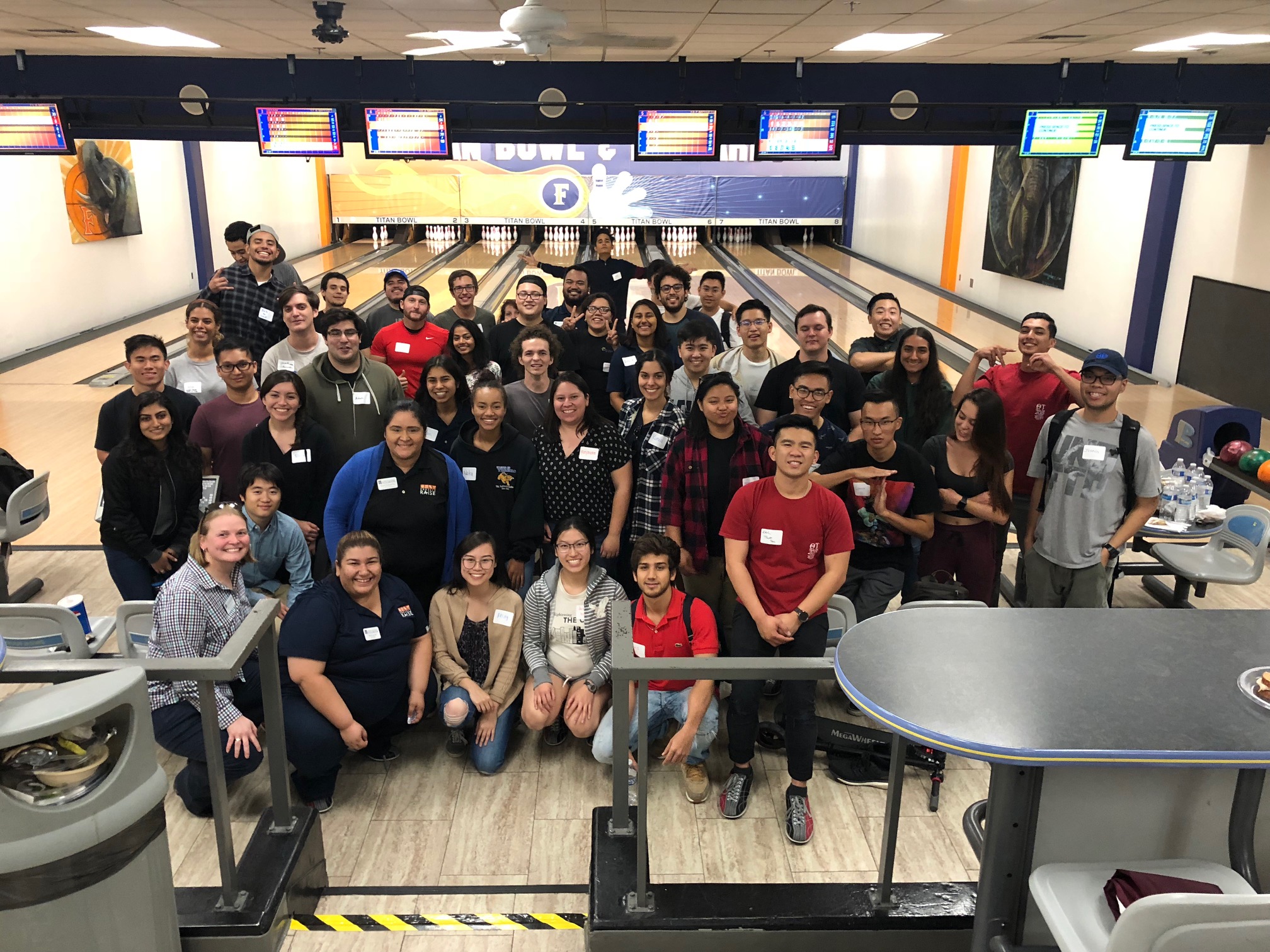 Workshops

Time Management

. This workshop will share important tips and strategies on how to manage your time better. 

Study Skills. 

Gain helpful tips on how to better prepare for your midterms and exams.

Wellness and Stress Relief. Learn how to integrate self-care behaviors into your routine.

CSUF Resources. General and focused sessions to help you maximize support on campus.
End of Semester Event

Connect with other RTP students, participate in stress free activities, and learn important tips to get you through finals.
Other Campus Workshops and Events
The College of Natural Sciences and Mathematics Student Success Center hosts workshops for students. Videos of past workshops are posted on their website. Topics include:
Health Professions Advising for NSM Students
Grad School Panel from Science and Math Majors
Other campus activities  include:
ECS Career Fair
Teacher Job Fair
Internship and Career Expo

For more information please visit the Career Center website.