RTP Workshops and Events
RTP Fall 2020 - Orientation makeup sessions available!
Did you miss our vitural Kickoff Orientation? No worries!
Attend one of our upcoming makeup sessions to learn more about the RAISE Transfer Program. We have individual and small group options available!
If you have any questions or issues registering, please contact raise@fullerton.edu.
We look forward to you being part of the RAISE Transfer Program!

FALL 2020 VIRTUAL EVENTS
Due to the current environment with COVID-19, RTP workshops are all occurring virtually. Please check this page, your e-mail, the RTP Canvas site, and Project RAISE social media regularly for updates regarding RTP workshops. 
Spring 2020 Virtual Events
Career Center Virtual Resources
Learn more about Career Center resources and how to make an appointment with a career specialist.
Netflix Party
Destress for finals and join us for our first Netflix Party!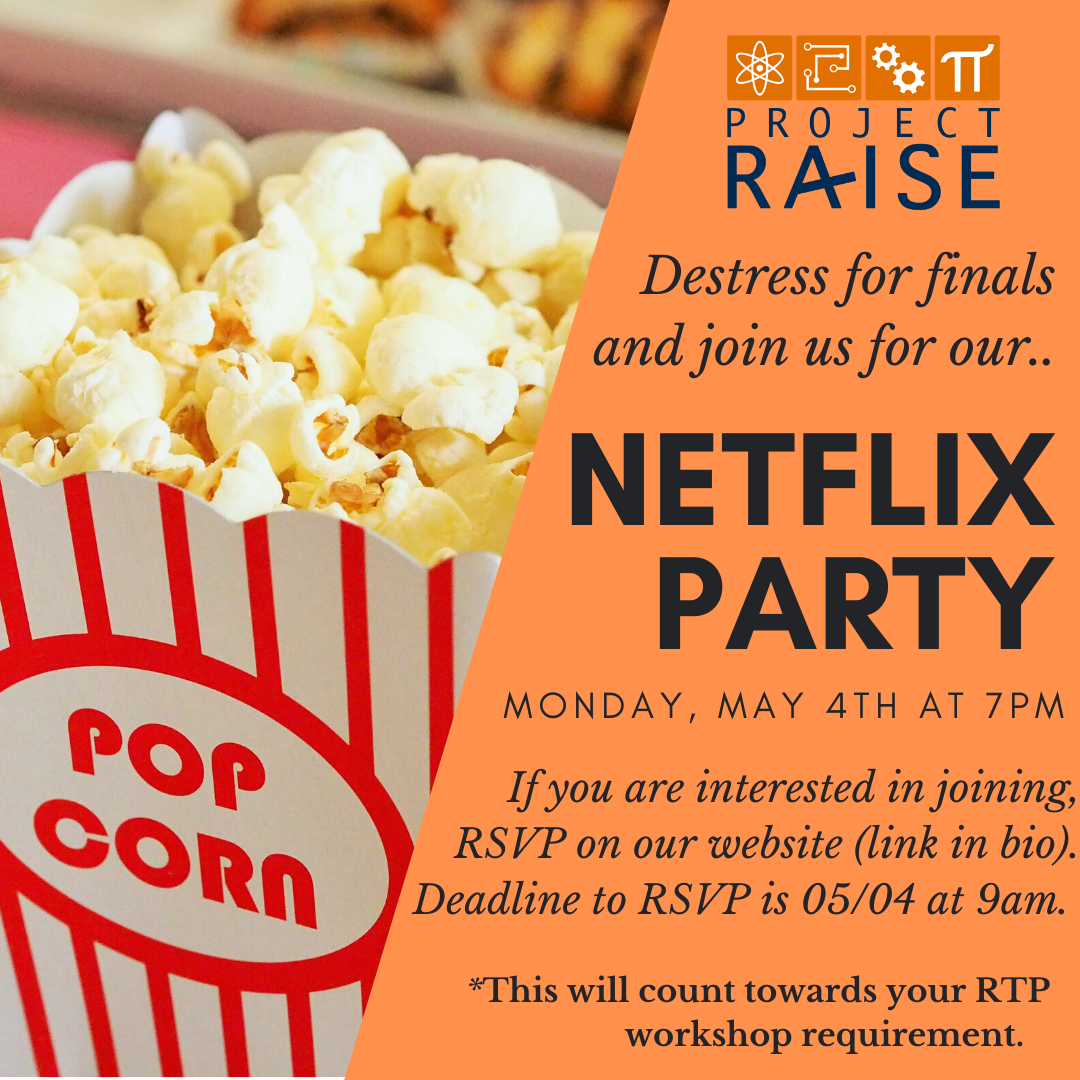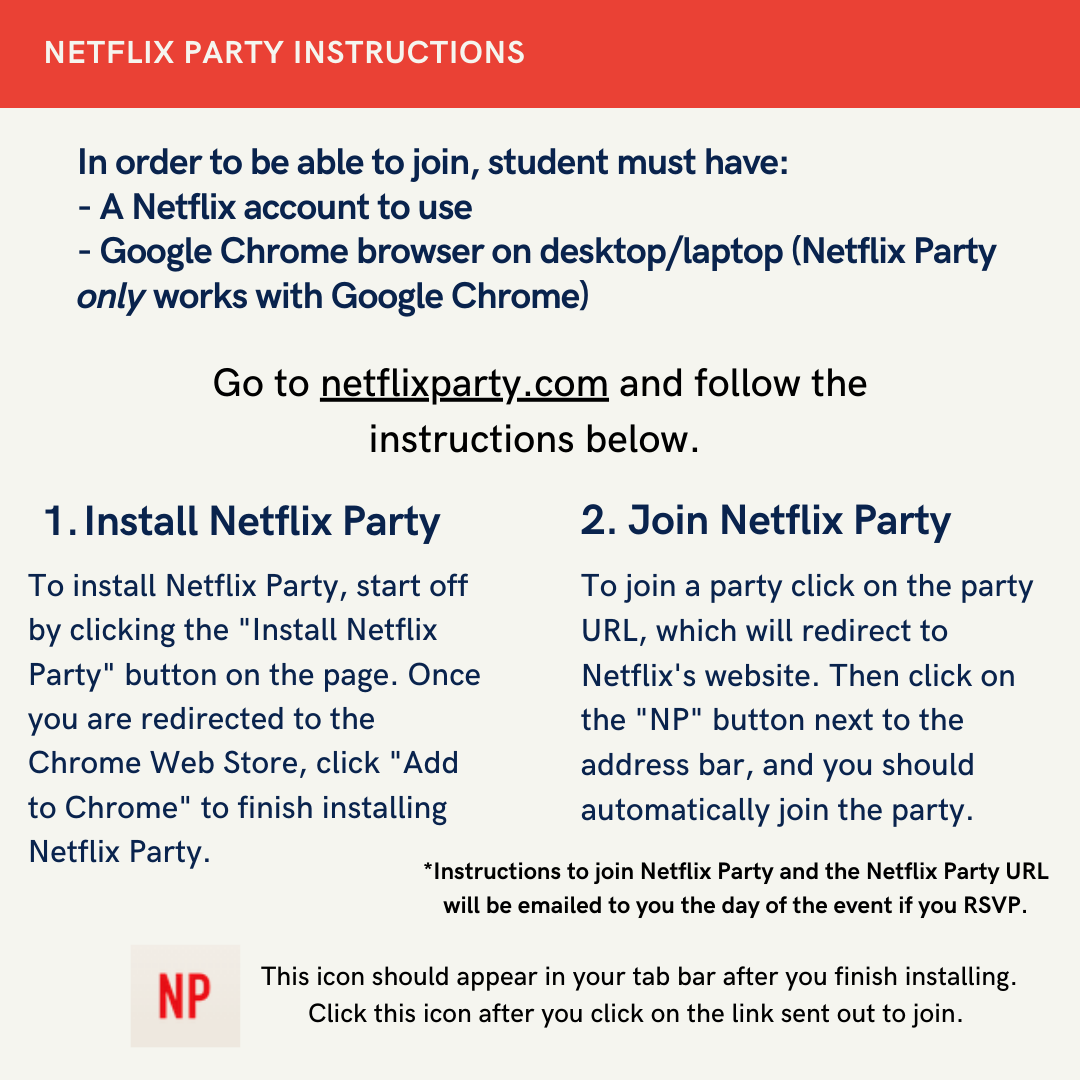 Let's Play: Animal Crossing New Horizons!
Destress for finals and join us for Animal Crossing! Bring your best furniture & catch up with other Project RAISE students. Dodo code shared in the Zoom meeting.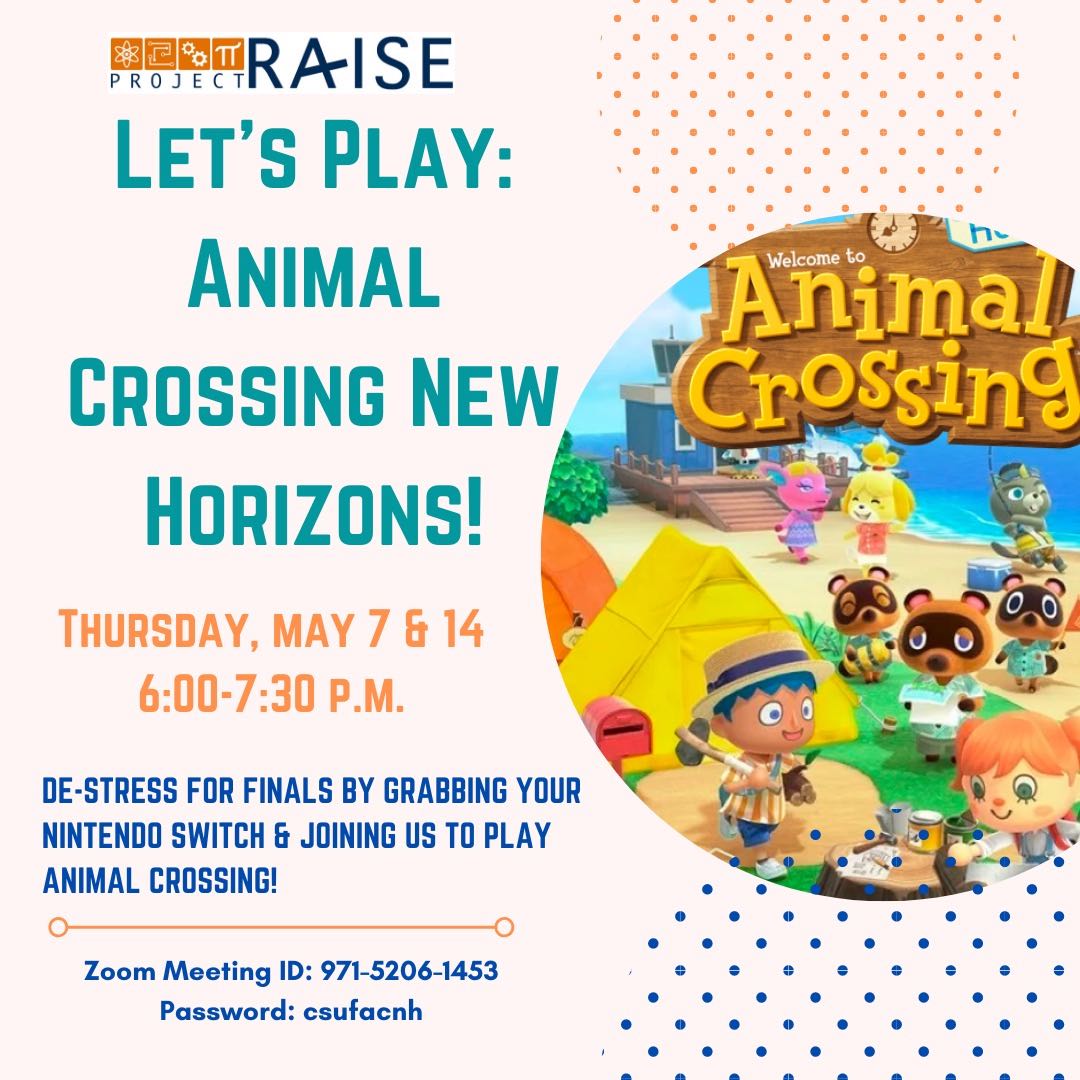 Here is a sample of the types of workshops and activities we typically have:
RAISEwalks
Join us on nature walks or tours of campus facilities, including the Arboretum, rec center, library, and student union. 

Sharpen Your Soft Skills - the skills your employer will be looking for!


Join us in collaboration with Osher Lifelong Learning Institute (OLLI) to improve and learn the importance of soft skills. OLLI mentors will model and teach you the important soft skills needed for workplace success, such as:

 Being a team player; 

Learning flexibility; 

How to effectively communicate; 

Enhance your problem-solving and resourcefulness skills; 

Creative thinking; 

Learn to accept feedback; 

Build your confidence.  

Come meet OLLI mentors, hear from a panel about the hiring process, using soft skills effectively, and how OLLI mentoring helped one of your peers succeed. Lunch will be provided.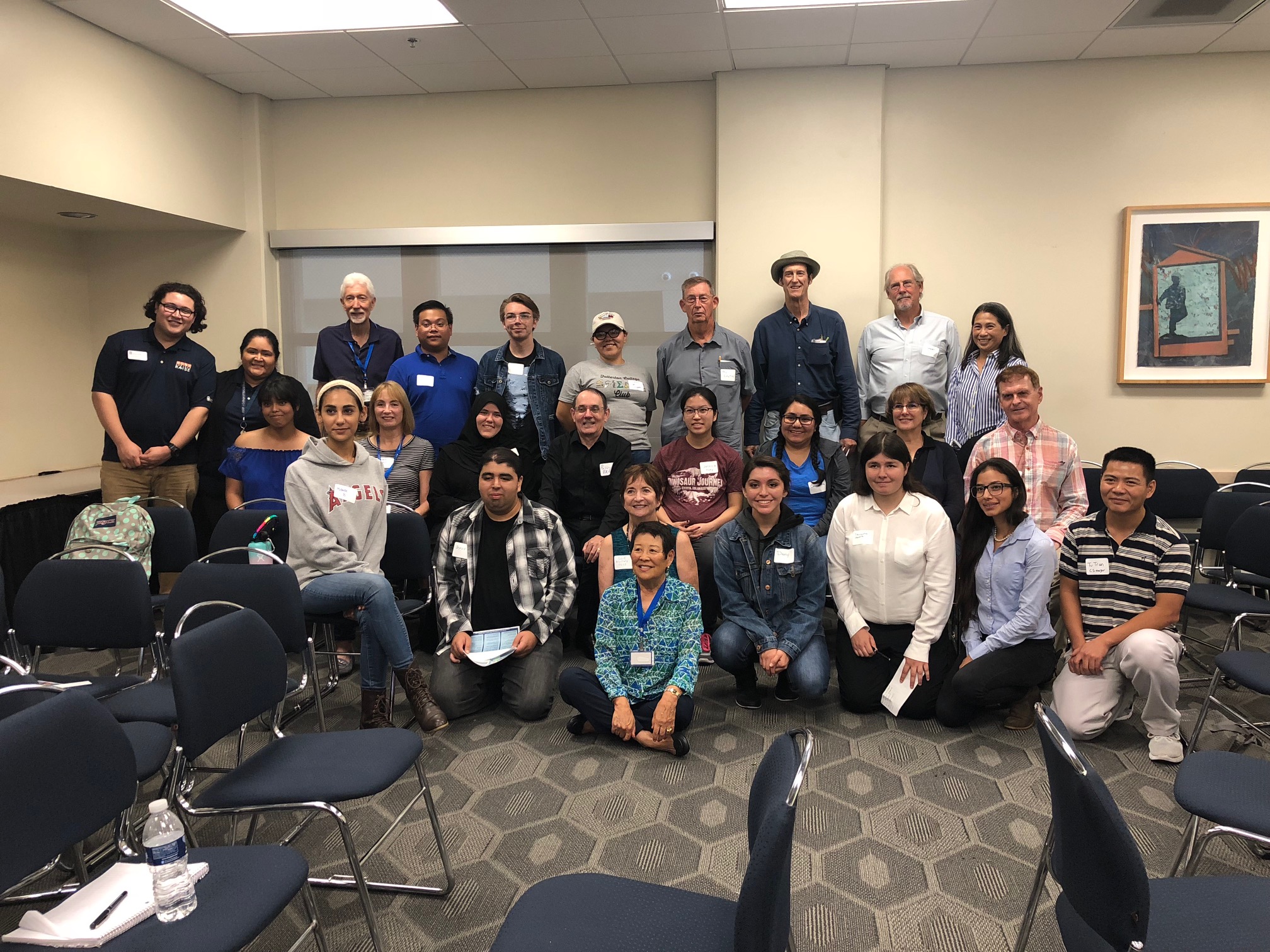 STEM Networking and Social


Join us in collaboration with the NSM and ECS ICCs and student organizations for networking and learning about involvement opportunities on campus.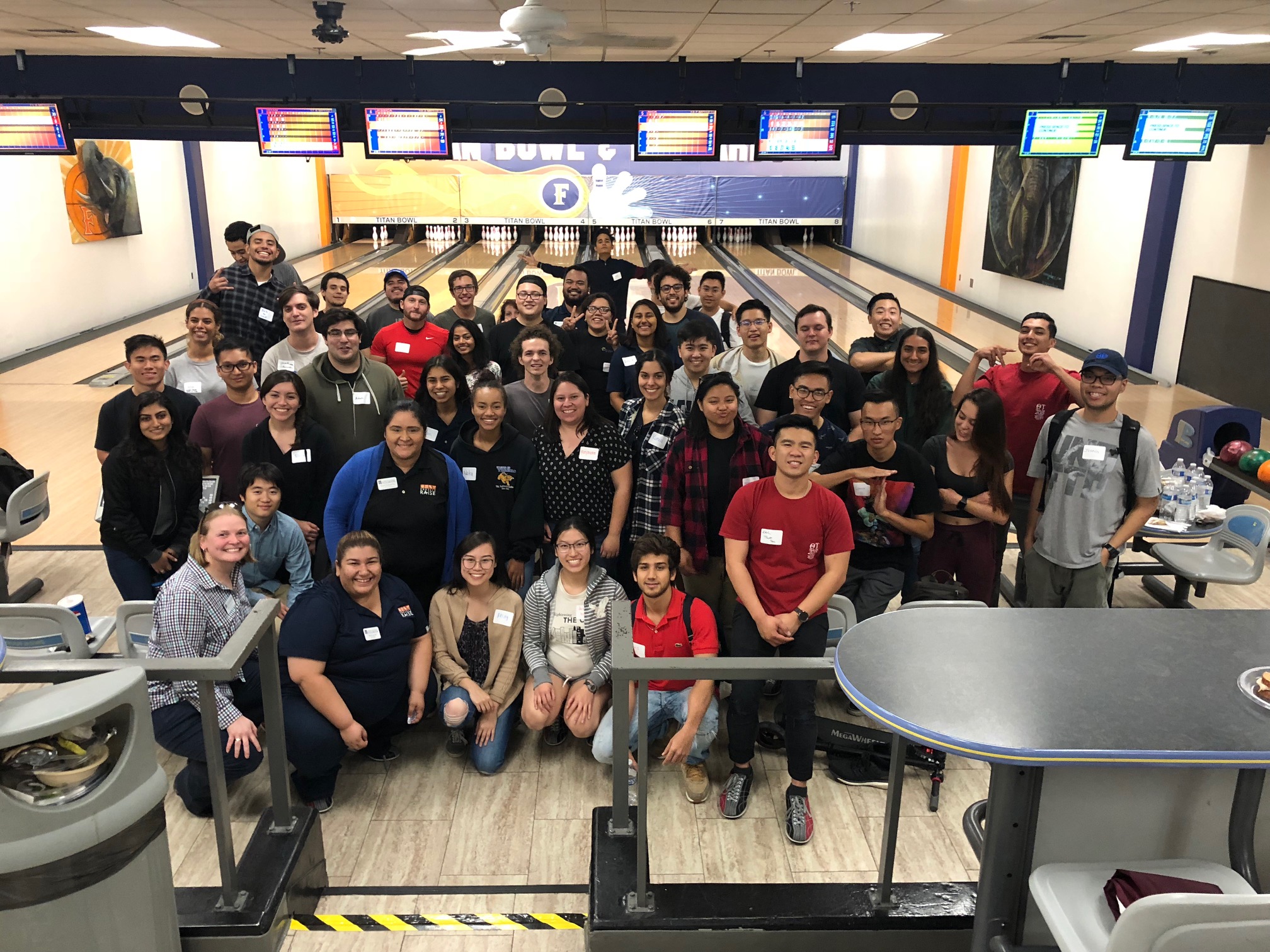 Workshops

Time Management

. This workshop will share important tips and strategies on how to manage your time better. 

Study Skills. 

Gain helpful tips on how to better prepare for your midterms and exams.

Wellness and Stress Relief. Learn how to integrate self-care behaviors into your routine.

CSUF Resources. General and focused sessions to help you maximize support on campus.
End of Semester Event

Connect with other RTP students, participate in stress free activities, and learn important tips to get you through finals.
Other Campus Workshops and Events
ECS Career Fair
Teacher Job Fair
Internship and Career Expo

For more information please visit the Career Center website.