Transfer Resource Center
The Transfer Resource Center (TRC), located in McCarthy Hall Room 525, is open to ALL CSUF students.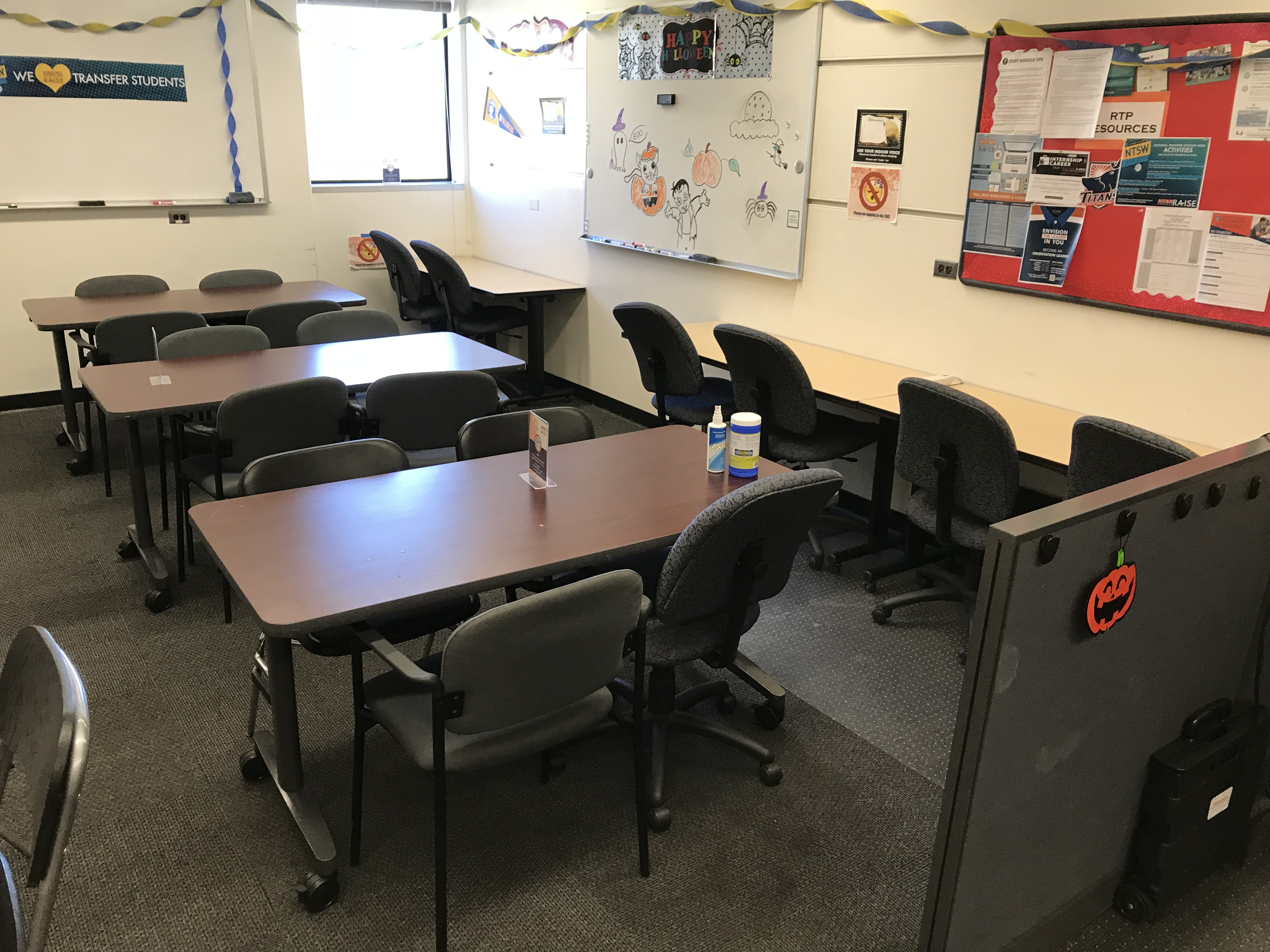 We offer many services such as:
Study area
Electrical outlets available for laptop use
White boards
Peer Advisors available for student assistance and questions
Stress free station
Break area with microwave
Information about campus resources and services
SPRING 2020 Hours
The Transfer Resource Center remains closed while CSUF has virtual instruction, and is not typically open in the summer. We look forward to seeing everyone again once we reopen!
Monday-Thursday 9:00 a.m. - 7:00 p.m.
Friday 9:00 a.m. - 12:00 p.m.
Virtual TRC Hours - Tuesdays, through May 5th | 10:00-11:00 a.m.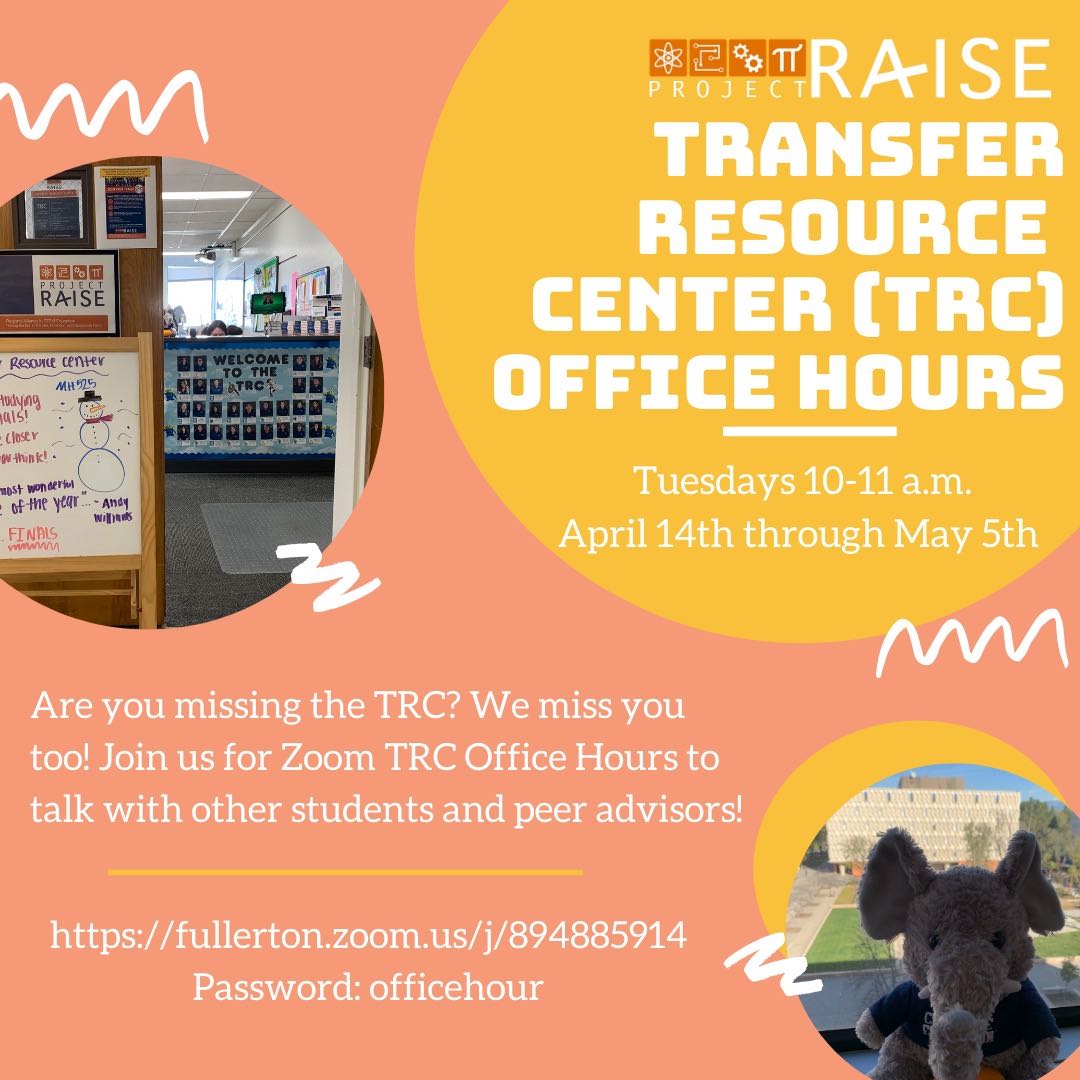 If you have any questions about the TRC, please feel free to contact us at (657) 278-8398 or raise@fullerton.edu.