Animation Students are Semi-Finalists in Disney Competition 
The College of the Arts and Department of Visual Arts congratulate CSUF Entertainment Art/Animation students Brigitte Flores, Sophia Pierantoni, and Rosie Murillo, who have been selected as semi-finalists in the Disney Imagineering Imaginations competition
.
About the competition: 
Imaginations is a design competition created and sponsored by Walt Disney Imagineering with the purpose of seeking out and nurturing the next generation of diverse Imagineers. Started in 1991 by Disney Legend and Imagineering executive Marty Sklar, the program has grown to include a separate version sponsored by Hong Kong Disneyland.
Throughout the years, hundreds of students from universities all across the United States have participated in this competition and had the opportunity to present their projects to Imagineering executives. Furthermore, many of them have become interns and fulfilled their dream of working alongside Imagineers and seeing their work installed at a Disney location.
Imaginations opens up the opportunity for students to showcase their skills and talents to Imagineering through a Disney related project. Provided with a project challenge, students and recent graduates work in teams to deliver a concept in a similar way to how Imagineers develop their blue sky projects. In a matter of weeks, teams have to leverage their various artistic, technical and communication skills to prepare a submission that will appeal to judges whose backgrounds include a wide array of creative and technical disciplines.
The top finalist teams win an all-expense-paid trip to Walt Disney Imagineering in California, where they present their projects to Imagineering executives and compete for monetary awards.
CSUF Alum Illustrators Recieve Honors, Press, and Nominations
Lauren Gallegos Tomes (2009) - Tomes, a children's book illustrator, was recently featured in Kite Tales
. She has illustrated a dozen books since graduating, and was picked up by the prestigious CATugeau Artist Agency earlier this year. 
Her book The Coal Thief was read by actor Christian Slater on Storyline Online
, sponsored by the SAG Aftra Foundation 
Visit Lauren's website
.
David Harrington (2008) - Harrington is a senior Concept Artist at Blizzard and has worked on  World of Warcraft  and  Heroes of The Storm . He was just named a Corel Painter Master
 – an honor awarded to only 10 digital artists a year – and is their featured artist for December 2016. David graduated with a BFA in Animation and took many of his electives in illustration. 
Visit David's website
.
Corel Promo videos featuring David Harrington:
https://www.youtube.com/watch?v=3k1lWbVKHw0&t=21s

https://www.youtube.com/watch?v=s-raCAvctAw
https://www.youtube.com/watch?v=SQXVWs8OMSg&t=329s


Jennifer Wood (2007) - Wood has received her second nomination for an Annie
award in the category of  Outstanding Achievement, Character Design in an Animated TV/Broadcast Production for her work on  Pig Goat Banana Cricket (Episode: "It's Time to Slumber Party," Nickelodeon).

Professor Joe Forkan exhibits, lectures at his alma mater, the University of Arizona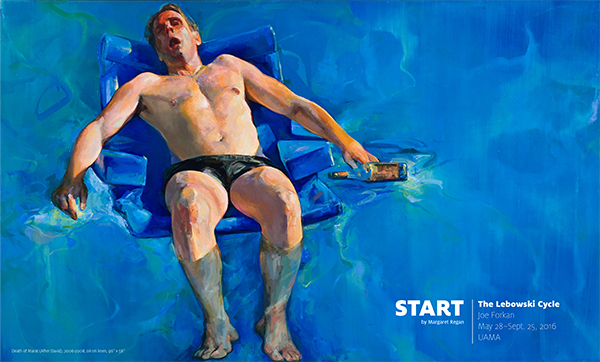 CSUF Art Professor Joe Forkan is currently exhibiting The Lebowski Cycle, a cycle of large scale paintings at the University of Arizona Museum of Art, in Tucson, AZ (through September 25). He will be delivering a lecture
on the paintings called Ideas and Process: Painting the Lebowski Cycle, next Thursday at the University of Arizona Museum of Art in Tucson.
The Lebowski Cycle is a series of paintings and drawings exploring layered narratives, using masterpieces of European art and the 1998 Coen Brothers' film The Big Lebowski as a starting point. The series is the result of a longstanding interest in narrative painting, particularly paintings from the Baroque and Neoclassical eras: complex figurative works that depict grand story arcs, and compress a multitude of thoughts, ideas and emotions into a singular image. 
The cycle of 15 large scale paintings, has been featured and/or reviewed in The LA Times, Esquire Magazine, Paste Magazine and many other publications.
The paintings have previously been in the following solo and group exhibitions:
Solo Exhibitions
2014 College of the Canyons Art Gallery, Santa Clarita, CA
2013 Flecker Gallery, Suffolk County College, Selden, NY
2012 Museum Of Contemporary Art Jacksonville, Jacksonville, Florida 
2011 Frank M. Doyle Arts Pavilion, Orange Coast College, Costa Mesa, California
Group Exhibitions
2010 Laguna Art Museum, Laguna Beach, CA The OsCene: Contemporary Art and Culture in Orange County
The current exhibition is at Forkan's Alma Mater, The University of Arizona, and was given a feature article
in the University's Alumni Magazine.
Strong Characters & Story: Studying Animation at Cal State Fullerton With Chuck Grieb & Crew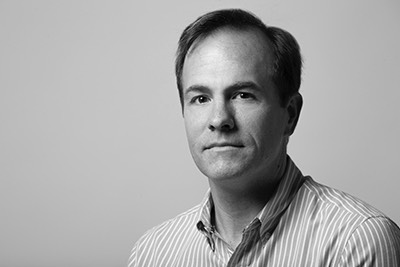 Animation/ Entertainment Art Professor Chuck Greib was recently featured in an editorial and interview on the website Animation Career Review (written by Bonnie Boglioli-Randall).
" California State University Fullerton  (CSUF) is a shining example of a public institution with an animation program that rivals any around. Tucked into the vibrant greater Los Angeles area, CSUF boasts a slew of desirable ingredients that lure students from around the world to its beautiful campus. But for those students serious about putting pencil to paper and making a go at becoming an animator, the top notch  Entertainment Art/Animation BFA program  is more than reason enough to head to northern Orange County.
The  rigorous EA/Animation curriculum  challenges students to develop their foundational, conceptual and technical skills while integrating the animation pipeline and software for industry-readiness. Students gain coveted access to working professionals from Nickelodeon, Disney, and other nearby studios who share their knowledge with students on a weekly basis.  
Industry veteran and Associate Professor Chuck Grieb serves as Program Coordinator and we were eager to pick his brain on the inner workings of its success. In the fifteen years since Grieb has been at CSUF, the program has grown three-fold and increased awareness of its accomplished alumni. As we learned in speaking to Grieb, it continues to emphasize the fundamentals while providing relevant instruction that keeps up with the latest industry demands. We hope you enjoy our latest Q&A with Chuck Grieb, CSUF."