ArtNews
What's new and notable in the Department of Visual Arts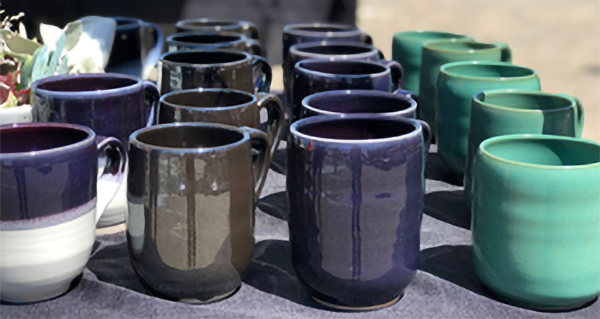 Help Support the Ceramics Club!  
---

Join us for a 3-day sale to support the Ceramics Club! Ceramic cups, plates, vases, planters, and more will be on sale. Mother's Day is Saunday, May 13 – get your Mom a unique, one-of-a-kind present as special as she is!
Tuesday through Thursday, May 1–3
10 am – 4 pm
Titan Walk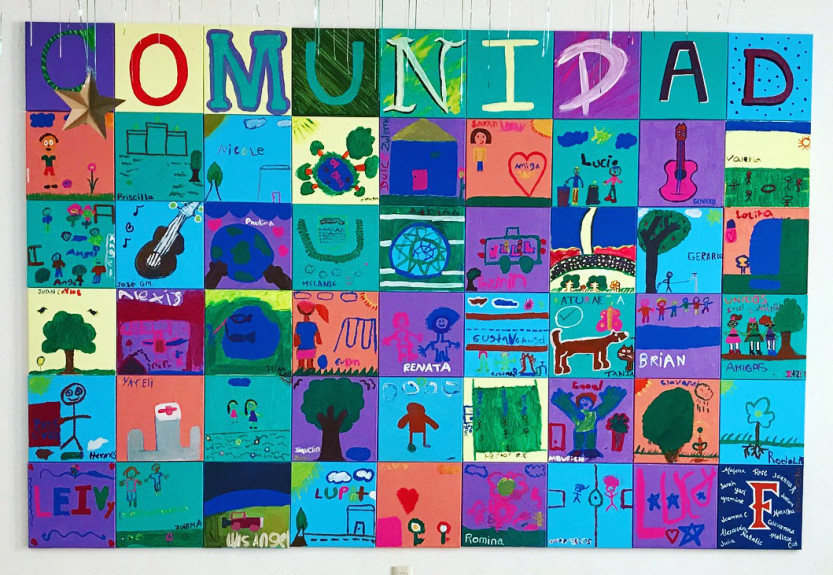 Paintbrushes connect Cal State Fullerton art students with Mexican schoolchildren

---
"Rose Adams' art students at Cal State Fullerton traveled to Mexico in January to give of their time and expertise. But they brought back much more.
For the second year, a group of Adams' students traveled to Ojos de Agua, in the state of Guanajuato, to teach art to children ages 3 to 14. The children each painted a 12-by-12-inch canvas that became part of a mural for the town's community center. ..."
Read the complete OC Register article here

.
    Photo: Laura Black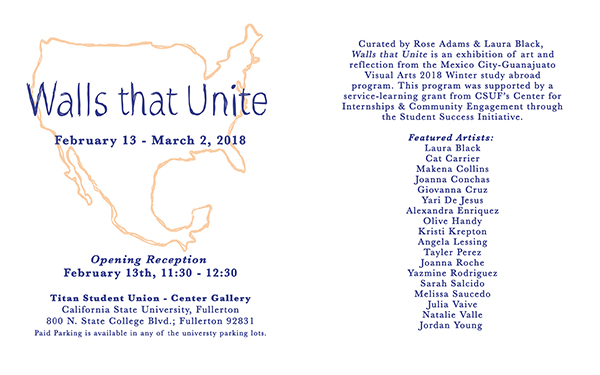 Walls That Unite
February 13 - March 2, 2018
Titan Student Union - Center Gallery
Opening Reception: February 13, 2018 from 11:30 am - 12:30 pm
---
Curated by Rose Adams and Laura Black, Walls That Unite is an exhibition of art and reflection from the Mexico City-Guanajuato Visual Arts 2018 winter study abroad program.
This progam was supported by a service-learning grant from CSUF's Center for Internships and Community Engagement through the Student Success Initiative.
FEATURED ARTISTS: Laura Black, Cat Carrier, Makena Collins, Joanna Conchas, Giovanna Cruz, Yari De Jesus, Alexandra Enriquez, Olive Handy, Kristi Krepton, Angela Lessing, Tayler Perez, Joanna Roche , Yazmine Rodriguez, Sarah Saucedo, Julia Vaive, Natalie Valle, and Jordan Young.