ArtNews
What's new and notable in the Department of Visual Arts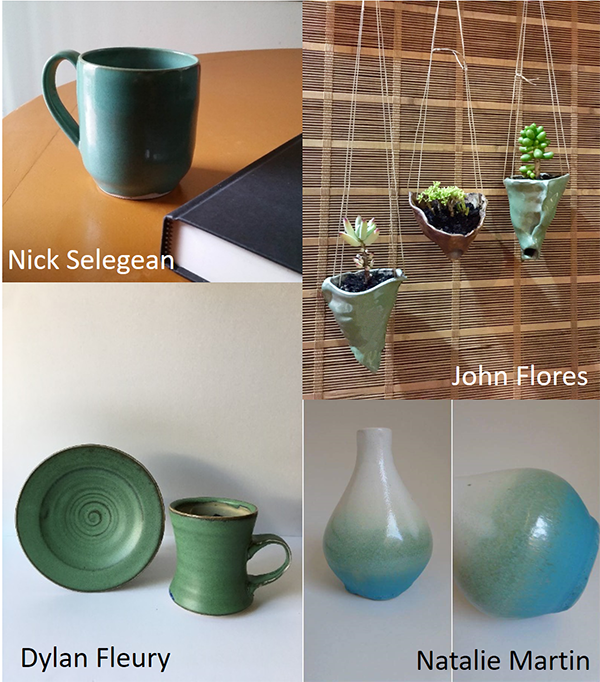 Ceramics Club Holiday Sale
November 28–30, 2017
10 am – 4 pm on the Titan Walk
---
Support the Ceramics Club and ceramic artists in the Visual Arts by purchasing one-of-a-kind objects and household items for your friends and family this Holiday season!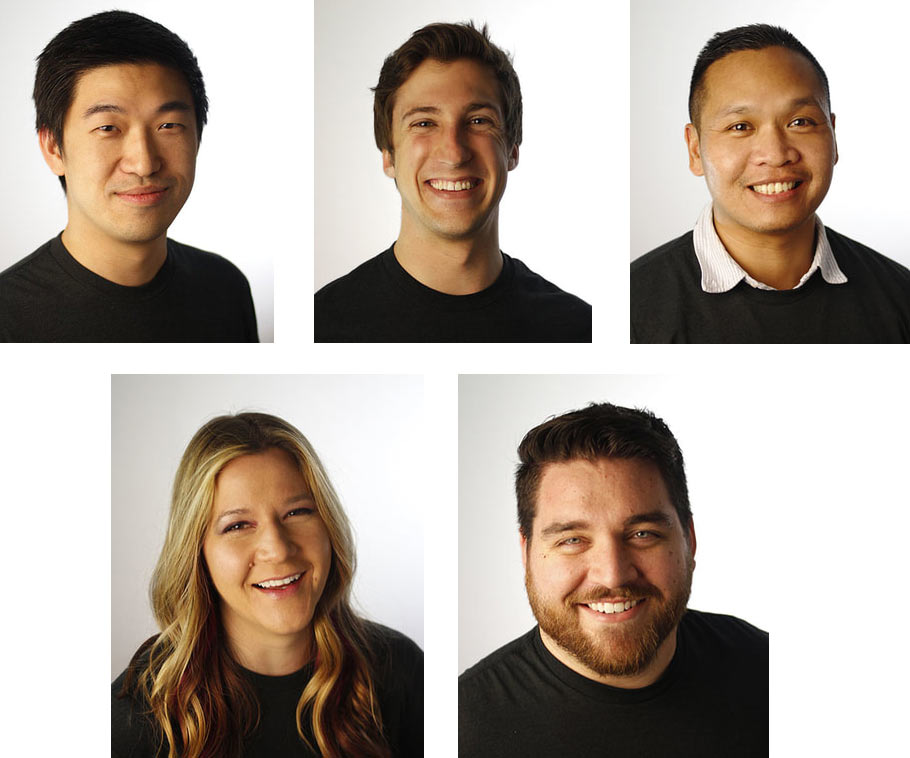 Entertainment Art/Animation Alum Joy Johnson Forms Indie Animation Studio, Taiko, with Fellow Former Disney Animators  
---
"A group of former Walt Disney Animation Studios artists has launched their own company, Taiko Studios.
The studio is founded by Shaofu Zhang, an animator on Big Hero 6, Zootopia, and Moana. Previously he had animated at Sony Pictures Animation, and had won a Student Academy Award in 2011 for a film he co-directed, Dragonboy.
Two other veteran Disney animators have key roles in the company: Andrew Chesworth is head of development and Bobby Pontillas is art director. Chesworth and Pontillas are also directing the studio's first project, One Small Step, about Luna, a Chinese-American girl who dreams of becoming an astronaut. ..."

Read the complete article here.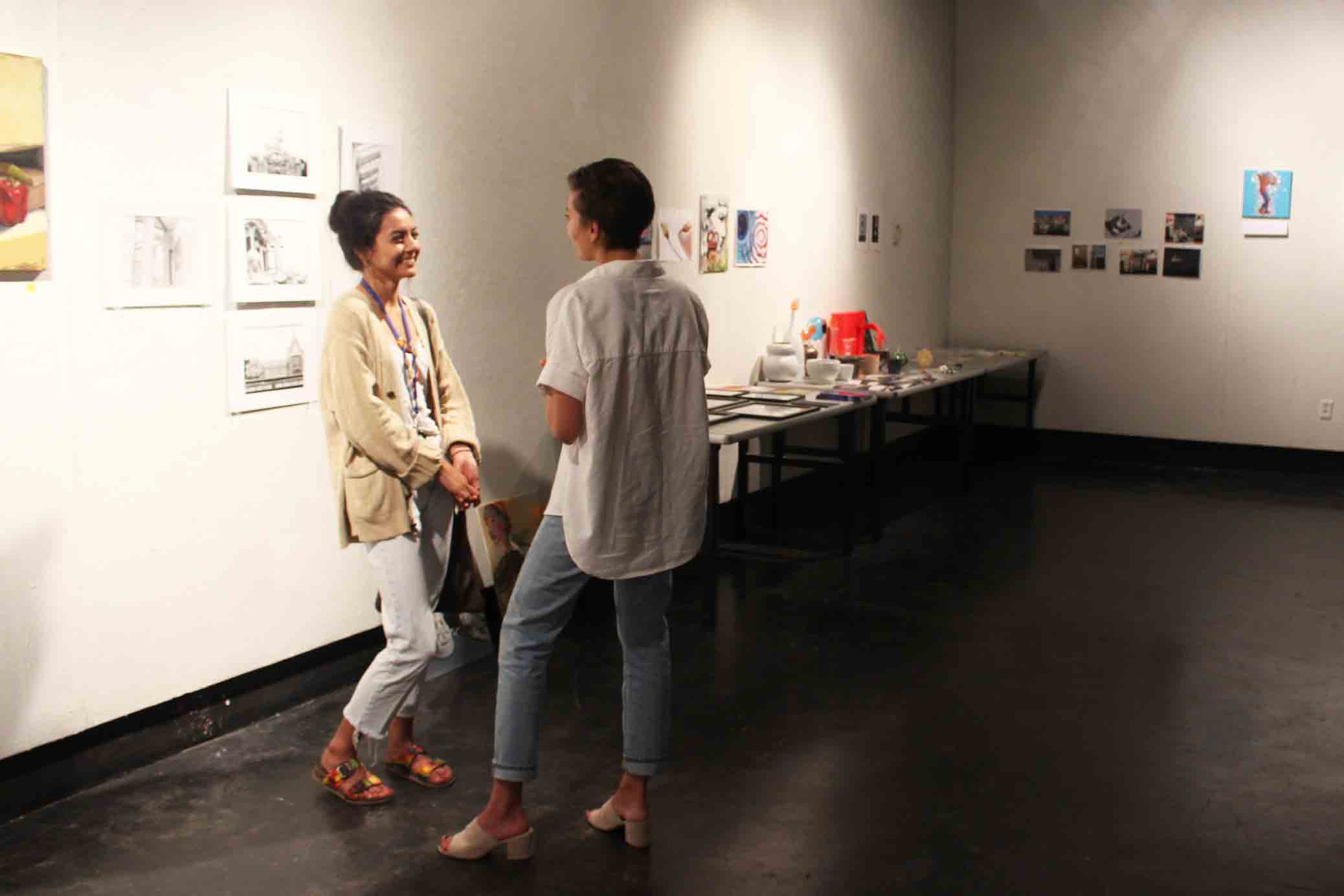 "Walls That Unite" Holds Art Fundraiser for Mexico's Recent Earthquake
---
"Walls That Unite" is a nonprofit organization created to perform community outreach in both the United States and Mexico formed out of a study abroad program sponsored by the university. While abroad, the students studied murals, traveled to Mexico City and did service learning projects in a small town called Ojos de Agua. These projects prompted faculty director Rose Adams to create "Walls That Unite."
After a magnitude 7.1 earthquake devastated Mexico City in September, "Walls That Unite," along with other CSUF students and alumni, organized an art sale fundraiser as a call to action. The organization raised $1,224 for relief efforts during its fundraiser onThursday, September 29 in the Exit Gallery from 5 to 8 p.m.
Join the next study abroad in Mexico opportunity! 
Read the complete Daily Titan article here.

SEMINAR: Latin American and Latino Art in Dialogue with "Los Angeles Pacific Standard Time: LA/LA"
---
Co-taught by Professors of Art Elisa Mandell and Joanna Roche, this seminar examines the politics of art, art history, and museum display through the lens of "Pacific Standard Time: LA/LA," a series of thematically linked exhibitions focusing on the exploration of Latin American and Latino art in dialogue with Los Angeles.

The seminar will take place on-site at area museums, and in some cases will include private tours of exhibitions led by curators. The exhibitions represent art from a wide temporal and geographic range, including art of the Ancient, Colonial, Modern, and Contemporary Americas.
Students will visit exhibitions that explore the ethnic and racial diversity of populations in the Americas, as well as exhibitions that consider queer and feminist perspectives. 
For more information on the Pacific Standard Time initiative and its exhibitions: www.pacificstandardtime.org