About the Theatre Program


The Theatre Program of the Department of Theatre and Dance at California State University, Fullerton is committed to the rigorous training of students interested in professional performance, design, production and/or teaching. To that end, a prescribed course of study strives to create a well-rounded individual who possesses not only specialized information and training in their primary field of endeavor, but also a broad-based knowledge of history, aesthetics and pedagogy, which impact the performing arts disciplines. 
At the heart of the department's academic program is a comprehensive and wide-ranging series of public performances designed to develop knowledge, improve skills, bolster the students' appreciation for theatre arts and help them experience the shaping force of the arts in society.
The Department of Theatre and Dance is a highly regarded program, both regionally and nationally, and has received numerous awards and citations. According to College Factual

,  Cal State Fullerton is in the top 5% of all schools in the country for non-traditional* students studying Theater (*includes adults returning to school, part-time students, transfer students, online students and others).  Its highly skilled professional faculty and staff prepare students for all facets of the Industry and academia. Performance graduates have appeared on Broadway, national tours, regionally and in a variety of themed entertainment, while designers and technicians have gained recognition at a multitude of venues in the area and across the nation.
Welcome to the Department of Theatre & Dance
•  College of the Arts Contacts

---

A Message from the Department Chair
The faculty, staff, and administration in the Department of Theatre & Dance at California State University, Fullerton are fully committed to the health and well-being of every student in our program, as well as to the quality and outcomes of our instruction and curriculum. We believe that every one of our students is an important member of the Titan Family, and we strive to empower our them while also acting for the greater good of every citizen, regionally and nationally.
As we begin the Spring 2021 semester, the Department of Theatre & Dance is ready to meet the challenges this new semester may bring, and we remain committed to offering innovative academic solutions and unique co-curricular experiences for our students. Although many theatre and dance courses require students to interact and collaborate in close proximity, our faculty have created creative and dynamic ways to engage learning on all platforms by incorporating new technologies into their curriculum while also being mindful of the potential need for continued social distancing practices in accordance with health and safety guidelines set by Governor Gavin Newsom and CSUF President Fram Virjee.
As Titans of the Arts, we know the importance of flexibility, creative thinking, entrepreneurialism and, above all, resiliency. We are all in this together, and we are 100% committed to you and your educational goals during this period of uncertainty. You are the actors, designers, performers, dancers, choreographers, and more who will shape the arts of tomorrow in ways we have yet to imagine. Move forward towards your future this fall and join us for a semester of possibility.
For the latest information and for specific announcements regarding curricular instruction, visit our   Theatre   and   Dance   websites often.
Sincerely,

Dave Mickey
Chair, Department of Theatre and Dance
In the News


Theater Professor Doesn't Skate Around New Netflix Role



The experience of performing is "invaluable" in teaching theater, explains Svetlana Efremova-Reed. That's why I bring my experiences to the classroom.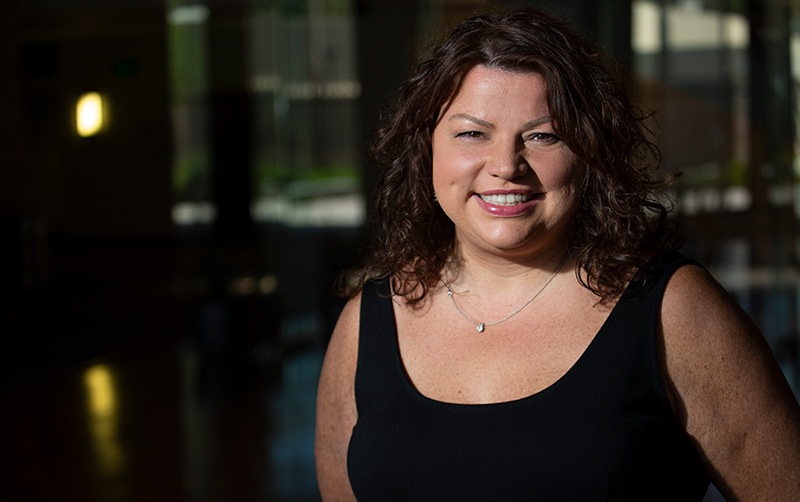 Lessons From 'The Late Show'



Tanya Michnevich Bracco, a 1995 Cal State Fullerton graduate, discusses her path from a theater arts major to "The Late Show With Stephen Colbert."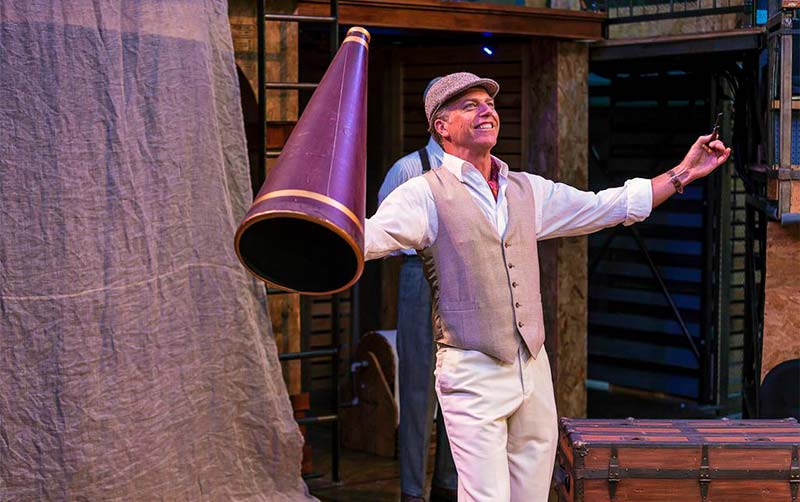 'The Price' Is Right for Voice and Movement Expert

David Nevell always wanted to act and teach. He knows his experience as a working actor only helps him in the classroom.

Theatre Students Experience World of Performance Design During Summer Study Abroad in Prague

Cal State Fullerton theatre students who are focused on the design and technical production of theater traveled to the Czech Republic this summer — for a rare opportunity to attend the 2019 Prague Quadrennial of Performance Design and Space.
---
Land Acknowlegement
The  Department of Theatre and Dance acknowledges our presence on the traditional, ancestral and unceded territory of the Gabrielino/Tongva Nation.
We pay our respects to the Indigenous land caretakers past, present, and emerging. For more information please visit the Gabrielino-Tongva Tribe 
website