Welcome to the School of Music
California State University Fullerton's School of Music prepares every student for a creative, successful, and rewarding life in which musical excellence plays a central role.  
For over fifty years, the School of Music has been training students for professions in music. Our many successful alumni make a large footprint in classical and commercial music performance and teaching in Southern California, and the footprint extends in many directions throughout the United States and the world.
 
Our faculty's primary focus is to teach music, and we do that with a great deal of personal attention for every music major.  They are some of the finest performers and scholars in the world, some with world-wide reputations, and others whose work is centered in the vibrant Los Angeles arts and entertainment scene just miles from our campus.  
The CSU Fullerton School of Music has been fully and continuously accredited by the National Association of Schools of Music since 1966.
 
Student, faculty, and invited guest artists from all over the world perform in Meng Concert Hall, which has been described as one of the finest 800-seat concert halls in the world, and the crown jewel in our excellent facilities. Whether you are a prospective music major or a nearby resident, please come visit some of our performances so that you can see and hear what we are all about.  Come share our musical passion with us!
For questions or a tour, please call the Music Office at 657-278-3511.
Katherine Powers  
Director, School of Music
In the News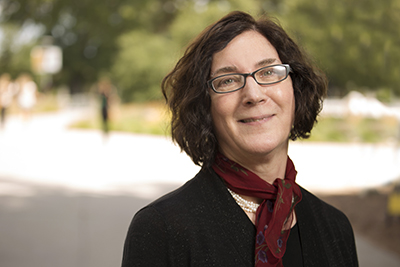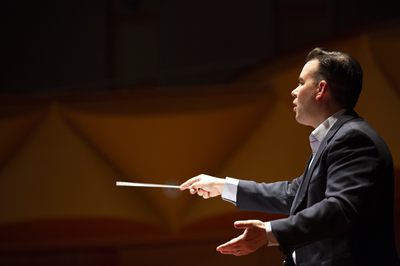 Ask Dustin Barr how he teaches conducting, and he'll tell you it may all begin with a nursery rhyme. Admittedly, it's a departure from how the art of directing a musical performance is traditionally taught.
Valdepeñas' Master Class Is a Homecoming for Music Alumni

"I played the clarinet all through junior high and high school. … but I didn't have a private lesson until I went to Cal State Fullerton," says the music performance alumnus. 
Freshman Wins Gold at International Piano Arts Festival

The freshman credits the mentorship of [Bill] Cunliffe and [Rob] Watson for the opportunity to attend the event, which included master classes and recitals, as well as a competition and showcase for pianists of all ages.