CSUF Cello Fest 2023
June 26 - July 2, 2023

Cal State Fullerton's Cello Fest 2023 aims to provide training and performance opportunities to middle school, high school, and college level cellists. This camp will include lessons from our guest and university faculty (Bongshin Ko

), masterclasses, and cello ensemble experiences. Participants will engage in solo and ensemble concerts as invaluable musical enrichment. Please allow us to help in the development of your musicianship!
Performance Opportunities
Master Classes
Solo Concert
Ensemble Concert
Typical Daily Schedule
9:00-9:45 am: Technique workshop
9:45-12:15 pm: Lessons and Supervised Practice
12:15-1:00 pm: Lunch
1:00-2:45 pm: Ensemble Rehearsal, SoundHealing, and Performances
Requirements
Certificate of Merit Level 7 (or equivalent)

Private Teacher Letter of Recommendation

Be going into 6th - 12th grade this fall.

Enrolled in Junior College as music major

$700 Registration Fee ($300 non-refundable deposit due after acceptance.)
Deadlines
April 23, 2023 - Early Bird Application $450
(Non-Refundable)
May 26, 2023 - Regular Application
& Non-Refundable $300 deposit due

June 5, 2023 -  Regular Application Remaining $400 Payment due
How To Apply
Complete the Application Form (you must have a Google account)
    Before May 26, 2023 Deadline
Pay $300 non-refundable deposit  (after acceptance is confirmed)
    Before May 26, 2023 Deadline
Pay balance of registration fee ($400) 
    Before June 5, 2023 Deadline
Complete release of liability form   
    Bring to the first day of camp.
FACULTY


Bongshin Ko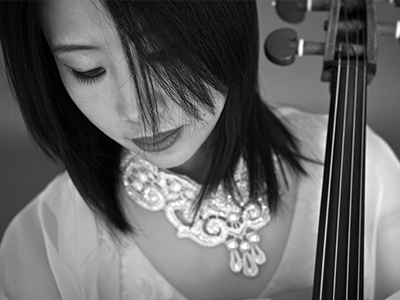 Hailed by critics for her "most perfect playing" (Internet Cello Society) with "great warmth and beauty" (The STRAD), cellist Bongshin Ko has appeared worldwide as a soloist with such groups as Television and Radio Symphony of Moscow, Munich Chamber Players, the KBS Korean Broadcasting Symphony, Zagreb Philharmonic, and Central Broadcasting Symphony of China to name a few. Ms. Ko was the first Korean artist to be invited to perform in China after the historic resumption of diplomatic relations between South Korea and China, and has since been invited back annually.
Ms. Ko has collaborated with some of the world's greatest artists including Mstislav Rostropovich, Bernard Greenhouse, Sir Georg Solti, Leonard Stein, Gunther Schuller, Semyon Bychkov and Valery Gergiev. She appeared at Seoul International Music Festival to give the Asian premiere of Bernard Rands' Cello Concerto, dedicated to and world premiered by Mstislav Rostropovich in celebration of his 70th birthday. Other international music events and festivals welcomed her to Schleswig-Holstein festival, Kronberg Cello festival, Hoertnagel Konzertdirekzion, Berlin Wall 10th anniversary concert, Rostropovich & Friends Concert (Germany), American Cello Congresses, Kumho Guest Artist Recital, plus numerous others in France, Italy, Switzerland, Spain, Luxembourg, Poland, Russia, Monaco, Croatia, USA, Korea, China, Japan, Hong Kong, and Indonesia.
She has performed to critical acclaims on NDR and Bayerischer Rundfunk (Germany), Fuji TV (Japan), TV New Zealand, TV China, Korean Broadcasting Systems and NBC. As a member of the European-based Tritton Cello Quartet she can be heard on the Musica Columna label. Her live performances of Brahms and Barber sonatas are often broadcast on the Arte TV in Korea and over the transpacific in-flight classical station on Asiana Airlines. Ms. Ko's Haydn and Saint-Saens concerti, recorded with Munich Chamber Players in Germany, can also be heard on the SONY Classical label.
As a recipient of over 30 international prizes and awards, including the highest performance award in her native Korea and the Crossroad Award in the US for her "superior teaching," she is on popular demand as a teacher as well as a performer around the globe. Prestigious schools where she taught special guest master classes include The Juilliard School, Mannheim Musikhochschule, Korean National University of Arts, Nürnberg School for Music, and Bejing Central Conservatory. Serving as Professor of Cello and Vice Director at Cal State University Fullerton School of Music she is also active in supporting young talents and promoting cello art through   Greenhouse Foundation & Festival


, which she founded together with the late legendary cellist Bernard Greenhouse in 2008. As a leading member of The New York Soloists and New York Public Library Concert Series Ms. Ko performs frequently at major venues and concert halls throughout five continents.
Yue Tang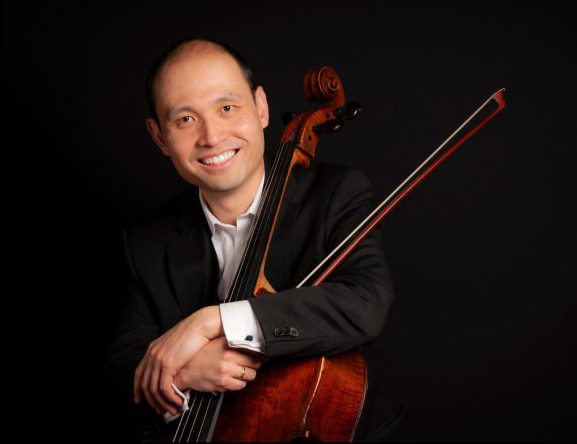 Yue Tang, Sub-Principal cellist of the RTÉ Concert Orchestra. Born in Beijing, China, Yue studied cello at the renowned Central Conservatory of Music in Beijing, where he graduated with the highest student award. During his years at school, he performed recitals and chamber concerts in all the major concert halls in Beijing. At the time, his playing was both broadcasted on China Central Radio Station and China Central TV Station and recorded his first CD with "Ensemble Eclipse" for the German label "Wergo".
In 1997, after receiving a full scholarship from University of Southern California, he came to Los Angeles, US to study with Professor Eleanor Schoenfeld. In 1998, he transferred to Oberlin Conservatory of Music and continued his cello study with Professor Andor Toth Jr. During the three-year study in Oberlin, he was the principal cellist of Oberlin Symphony Orchestra. He was the prize winner of Rio Hondo Young Musician Concerto Competition, Marina del Rey Concerto Competition, Chinese-American Showcase Competition and Kingsville International Competition, Gold prize winner of World Classical Music Awards 2023, First Great Award (Grand prize winner) of Vienna International Music Competition 2023 with debut concert in Vienna Musikverein. Yue joined Florida Philharmonic Orchestra in September, 2001, he won the national audition for Assistant Principal cello during his second season with the orchestra and held the position until the orchestra deceased. He is also performing regularly with the Palm Beach Opera, Atlantic Classic Orchestra, Miami City Ballet and Symphony of America. From 2004-2008, Yue was the principal cellist of Ars Flores Symphony Orchestra and co-principal cello of Boca Raton Philharmonic Symphonia in Florida.
In June 2008, he won the international audition of the sub-principal cello position of  RTÉ Concert Orchestra and joined the orchestra. He have shared stage with artists such as Mstislav Rostropovich, Luciano Pavarotti, Placido Domingo, Kiri Te Kanawa, Lang Lang, Sir. James Galway, Joseph Silerstein, Giuseppe Sinopoli, Zubin Mehta, Lalo Schifrin, John Williams, Karl Jenkins, Bryn Terfel, Angela Gheorghiu and many more. In 2012, his solo CD "Variations on Cello" was released and has well received by the public and played often on RTE Lyric FM. He has also made his TV appearance on RTÉ One reality show "Instrumental" in 2012 as a cello tutor and featured solo cello performances on "Dancing with the stars" in 2019 and 2023. Since 2015, Yue has been served as Acting Section Leader cello of RTÉ Concert Orchestra and has led the section in CO's first China Tour in 2017. 
daniel rothmuller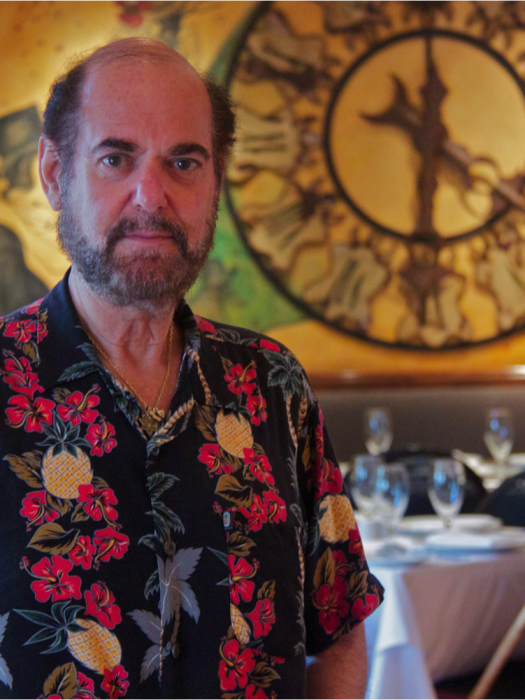 Daniel Rothmuller earned both his Bachelor's and Master's degrees at the Indiana University School of Music, where he was a student of Professor Fritz Magg and also studied with Professor János Starker. His Chamber Music Coaches included Josef Gingold, David Dawson, William Primrose and Daniel Guilet. Additionally, he studied with Gregor Piatigorsky at the University of Southern California. For his military service, Daniel Rothmuller was a member o f "The President's Own" United States Marine Band serving as a cellist for musical performances at the White House and State Department functions from January 1967 - January 1971. Upon completing his service, he joined the Los Angeles Philharmonic in February 1971 and was appointed to the position of Associate Principal Cellist in 1975. He retired from the LA Philharmonic at the end of the 2011/2012 season. Rothmuller has won critical praise for his many solo appearances with the LA Philharmonic, both in the Dorothy Chandler Pavilion and at the Hollywood Bowl under Music Directors Zubin Mehta, Carlo Maria Giulini, André Previn,MEsa-Pekka Salonen, and composer Witold Lutoslawski. Under the latter's baton Rothmuller gave the first West Coast performances of the renowned Polish composer's cello concerto. During the LA Philharmonic's 1995 celebration of the Hindemith Centenary, Rothmuller performed Hindemith's Cello Concerto (1940) under the direction o f Franz Welser-Möst. In the Green Umbrella concert series o f the 1998/1999 season, he gave the West Coast premiere of the Cello Concerto of H.K. Gruber in a performance conducted by the composer. He has also been featured in special LA Philharmonic concerts at UCLA and various Southern California communities. An avid chamber musician, Rothmuller has performed with various ensembles in Europe, the United States, and Japan. Included among them are Music Mountain in Connecticut, the Bronfman Chamber Music Series in Idaho, White Mountain Festival in New Hampshire, Round Top in Texas, Rockport in Massachusetts and Ima concerts in Japan. He was a member o f the LA Philharmonic Chamber Music Society, the LA Philharmonic New Music Group (Green Umbrella), the An die Musik Chamber Ensemble, and the Jordan Piano Trio. While studying with Piatigorsky at the University of Southern California, Rothmuller performed with him and Jascha Heifetz at the Hancock Auditorium.
Daniel Rothmuller has participated in several orchestra music festivals including the Colorado Music Festival in Boulder as Principal Cellist, the Sun Valley Summer Symphony in Idaho, and the Aspen Music Festival at which he served both on the Faculty and as Principal Cellist of the Aspen Festival Orchestra
Suzanne Barone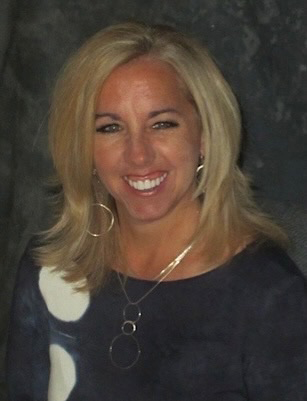 Through a chance introduction to Reiki in mid-2000, Suzanne Barone had a profound and unexpected spiritual experience that changed the course of her life. Since then, she has been dedicated to assisting people with health challenges through the practice and teaching of Reiki. Suzanne Barone has also trained and certified over 200 Nurses, CNA's Social Workers and Resident Physicians in the clinical application of her work. Her expertise allows people to practice and develop new ways to destress individual and social pressure. Seeing a need in the music performance realm, Barone extends her expertise to help with the mentality, preparation, and practice of stage confidence.   
With over fifteen of experiences as a healing professional, spiritual counselor, and educator, Barone provides a range of practices that tend to the mind-body-spirit needing to face challenges. Her role as an educator aids in preventing stressors, burnout, and unbalanced personal health that hinders a performer's ability to play at the optimal level. She has been featured in interviews and shows, showcasing many of destressing methods, including music therapy.
Suzanne Barone earned a B.A. in Religious Studies from the California State University of Fullerton, as well as a dual-Masters degree in Spiritual Psychology and Consciousness, Health and Healing from the University of Santa Monica.