CSUF Violin Camp
JULY 10-15, 2023

Designed to service Middle through High School advanced violinists, the CSUF violin camp features faculty members Ernest Salem, Wei-Wei Le, Fung Ho, and Leslie Ho.  Throughout the week camp attendees will receive a lesson from each of our prestigious faculty members, participate in supervised practice with current CSUF violin students, and attend daily masterclasses.  Don't miss this exciting and enriching opportunity.
Daily Schedule
9:00a-12:00p - Lessons & Supervised Practice
12:15p-1:00p - Lunch
1:15p-2:45p - Master Class
Requirements
Certificate of Merit Level 7 (or equivalent)
Private Teacher Letter of Recommendation
Be going into 6th - 12th grade this fall.
$750 Registration Fee
$350 non-refundable deposit due after acceptance.
Deadlines
June 10, 2023  -  

Application & Non-Refundable $350 Deposit

June 17, 2023  -  

Remaining $400 Payment
How to Apply
Ernest Salem, director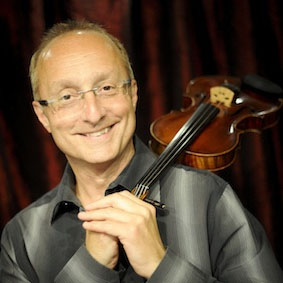 Ernest Salem, violinist, is currently Professor of Music at California State University, Fullerton.  He has performed in concerts and recitals across the United States and presented master classes at various universities, colleges and arts schools.  Former university affiliations include appointments as a faculty member at Wichita State University, the College of St. Benedict/St. John's University and New Mexico State University.  Active as a freelance musician in the Los Angeles Area, he has performed with the Los Angeles Master Chorale Orchestra, Los Angeles Mozart Orchestra, Long Beach Symphony, Asia American Orchestra and South Coast Symphony.  Formerly Concertmaster of the Wichita and Las Cruces Symphonies, Dr. Salem has also served as Principal Second of the Minnesota Opera Orchestra and Assistant Concertmaster of the Texas Chamber and Texas Opera Theater Orchestras.  As a chamber musician, Salem has been violinist with California State University, Fullerton's Premiere Trio, first violinist with Wichita State's Fairmount Quartet, a member of the College of St. Benedict's Chamber Ensemble "Pastiche," and violinist with New Mexico State's Delphian Trio.  Currently, he performs regularly as a chamber musician throughout Southern California.  Dr. Salem holds degrees from Michigan State University, the University of Houston and the University of Minnesota.  Included among his teachers are Yfrah Neaman, Fredell Lack, and members of the Juilliard Quartet.  In addition to performance activities, Dr. Salem has been published in the American String Teachers' Journal and the Long Island Historical Journal.
Wei-Wei Le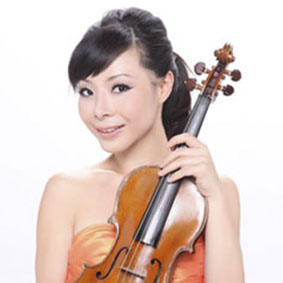 Described by the legendary violinist Yehudi Menuhin as "one of the most talented young musicians I have ever seen", Associate Professor Wei-Wei Le, a native of Shanghai, graduated high school from Yehudi Menuhin School in England. She then went on and received her Bachelor of Music from Oberlin Conservatory of Music, a Master of Music degree from Cleveland Institute of Music, and a Graduate Diploma from New England Conservatory of Music.
Le has firmly established herself as one of the most gifted violinists in her generation. She has won many important international competitions, including the Yehudi Menuhin International Violin Competition (England), the Kloster Schontal International Violin Competition (Germany), and the Starling International Violin Competition (USA), among others.
Her studies have taken her to the renowned violin pedagogues, such as Yehudi Menuhin, Donald Weilerstein, Almita and Roland Vamos, and Dorothy DeLay. As a solo performer, Le has given recitals and concerts all over the world, performing solo concertos with noteworthy orchestras such as the Hong Kong Philharmonic, the Royal Philharmonic Orchestra (London), Queensland Symphony (Australia), Bermuda Symphony Orchestra, and the State of Mexico Symphony Orchestra.
As a devoted chamber musician, Le has collaborated with great musicians and quartets in North America, Europe, and Asia, including Richard Stoltzman, William Preucil, Sara Chang, and Eliot Fisk, as well as the Ying Quartet and St. Petersburg Quartet. Prior to her appointment at UNLV, Le served on the faculty at Emory University and Georgia State University in Atlanta.
Fung Ho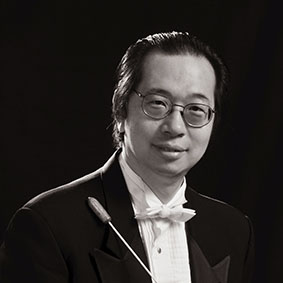 Fung Ho, violinist, served as Concertmaster for the West L.A. Symphony Orchestra from 1992-2001 and was Concertmaster for the Burbank Chamber Orchestra (now Burbank Philharmonic Orchestra) from 1992-97. He is the Music Director and Conductor of the Olympia Philharmonic Orchestra and the Cal State LA Symphony Orchestra/Olympia Youth Orchestra. He has also guest-conducted concerts held at University of Southern California (USC). World premieres of works by Darren Bloom, Hong Diep, Amanda Harberg, Dr. John M. Kennedy, Dr. Daniel Kessner, Frank Ezra Levy and Masatoshi Mitsumoto were also given to his credit in conducting different orchestras in venues such as the Walt Disney Concert Hall and Zipper Hall. Mr. Ho moved to Los Angeles in 1984 from New York City where he served as Concertmaster for both the Brooklyn Chamber and Queens Philharmonic Orchestras. He has also given solo and chamber music recitals in New York, Los Angeles, Vancouver and Minnesota.
Besides keeping a busy schedule performing, Mr. Ho also maintains a studio of young and talented students. Fung Ho was President of the Los Angeles Section of the American String Teachers Association (ASTA) and also served as President of the West San Gabriel Valley Branch of the Music Teachers Association of California (MTAC). Mr. Ho holds a Masters Degree of Music in Violin Performance from the Manhattan School of Music in New York where he studied with the late Carroll Glenn. Later on, in Los Angeles, he researched pedagogy and repertoire with the late Noumi Fischer.
Currently, Fung Ho is on the faculty of Cal State Univ. Los Angeles (CSULA) teaching Violin and Orchestra in the Department of Music, Theatre and Dance. He is also on the faculty of the Los Angeles County High School for the Arts (LACHSA) where he serves as the Conductor for the String Orchestra and Chamber Music Coach. Mr. Ho has also served on the faculty of the International Institute for Young Musicians (IIYM) at KU Lawrence and UC Santa Barbara during the summers for 8 years.
In the summer of 2001, he was invited by the Music Office of the Hong Kong Government to be the guest conductor at the Hong Kong Youth Music Camp and a concert with the Hong Kong Youth String Orchestra was presented at the Hong Kong Cultural Centre on July 29, 2001, receiving critical acclaim. On March 8, 2008, under the direction of Mr. Ho, the Olympia Youth Orchestra performed in Walt Disney Concert Hall as a result of being selected as one of the Youth Orchestra Partners of the Los Angeles Philharmonic Orchestra. In the summer of 2013, Mr. Ho led a successful 5 city concert tour of a chamber orchestra comprised of members of the Olympia Youth Orchestra. In the Spring of 2016, Mr. Ho also led an elite group of students from the Olympia Youth Orchestra (Olympia Chamber Society) on a 4 concert tour in China and Hong Kong, well received by the local audiences.
Mr. Ho was invited to be one of the adjudicators at the 2nd and 3rd Hong Kong International Music Festival Music Competition in 2015 and 2016. He has also given masterclasses in the US as well as Hong Kong, China, Taiwan and Singapore. Many of his violin students have gone on to further their musical studies in music conservatories all over the country.
Leslie Ho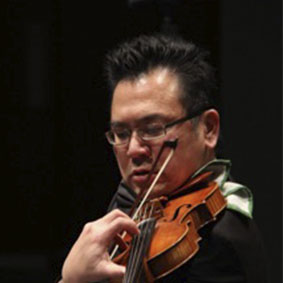 Leslie Ho, a versatile string educator for 26 years, is devoted to teaching violin and viola, coaching chamber music, and conducting string ensembles.  He has taught at many institutions including the Eternal Life Christ College, Stella Matutina Girls's High School, Orange County High School of the Arts, Chamber Music Institute of Southern California, Junior Chamber Music (JCM), and Whittier College. 
Mr. Ho received his bachelor's degree in violin performance from the Manhattan School of Music and master's degree in violin performance form Yale University School of Music.  He has studied violin and chamber music with many world renowned musicians and teachers such as Peter Marsh, Yao-Ji Lin, Sidney Harth, Margaret Pardee, Yoko Takebe, Lucy Robert, Burton Kaplan, members of Tokyo String Quartet, and the late legendary violinist, Ruggiero Ricci. 
Mr. Ho has given solo recitals and chamber music concerts in the States, Canada, China, Japan, Korea, and Taiwan.  He has served as violinist of the Gestalt String Quartet, the National Taiwan Symphony Orchestra, the Westchester Philharmonic, and the Chamber Orchestra of the South Bay. 
Mr. Ho has fostered many of his students to win competitions, excel in coveted youth orchestra auditions, and earn admissions to prestigious colleges and music conservatories such as Juilliard School, Manhattan School of Music, Cincinnati  Conservatory of Music, Cornell University, University of Pennsylvania, and UCLA.