Welcome to the Department of Art

We are a diverse and vibrant community of artists, designers, scholars and educators who are all focused on achieving excellence in the visual arts. Our mission is to foster an inclusive and inspirational learning environment where every member of our community can realize their greatest creative vision. The undergraduate curriculum offers thirteen specialized areas of study that span studio and design practices, scholarly research and art education. Graduate studies in parallel areas are an integral part of the department and the curriculum is amplified by assistantships and teaching opportunities. 
 
Students at Cal State Fullerton learn firsthand from dedicated and accomplished faculty who are all experts practicing in their fields. At the foundational level, students are introduced to historical and contemporary dialogues, and gain experience in professional practices outside of the classroom through exhibitions, visiting artists, scholars and professionals, internships and community engaged projects. With the guidance of faculty, students are empowered with the knowledge, skills and confidence they need to launch their creative careers upon completion of their degrees, or to pursue graduate studies.
 
The Department of Art is recognized for its excellence and is accredited by the National Association of Schools of Art and Design. Our location in Southern California also affords us unique partnerships with a wide range of world class art and design institutions. This is an especially exciting time to be at Cal State Fullerton! We are currently in the midst of the Visual Arts Modernization Project which, when it is completed, will house our department in a brand-new facility that will strengthen our curriculum and open up dynamic learning possibilities to students. 
Michelle Murillo
Chair, Department of Art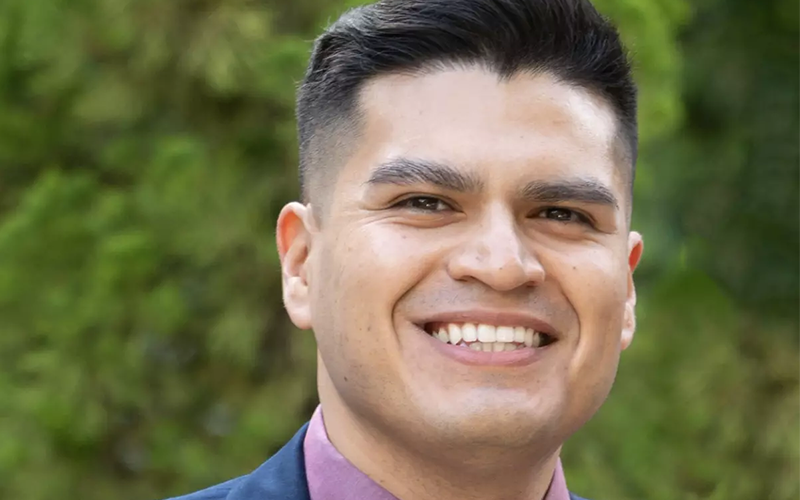 IMAGE: Hector Islas/la Times
Exhibition Design Alum Named Executive Director of L.A.'s
Craft Contemporary 
Rody López '19 (M.F.A. exhibition design) takes over for for longtime museum director Suzanne Isken.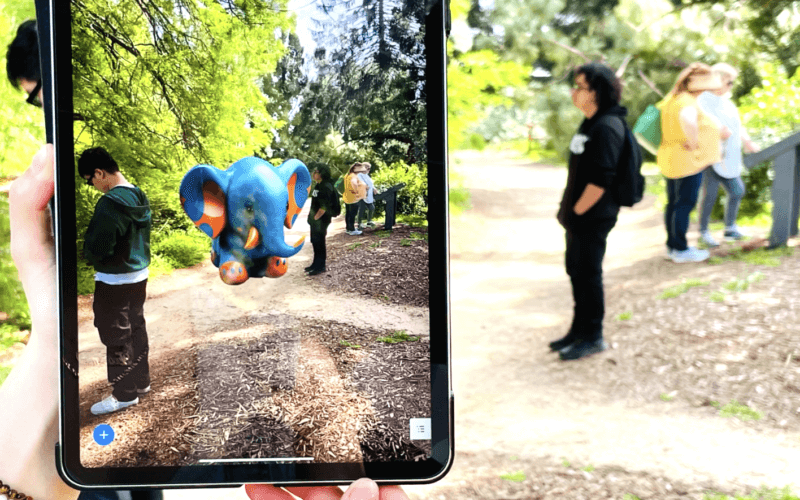 IMAGE: csuf
Students Bring Artwork to Life with Artificial Intelligence
Art professor Chen Wang and his students develop AR tools for exploring the natural world in a whole new way.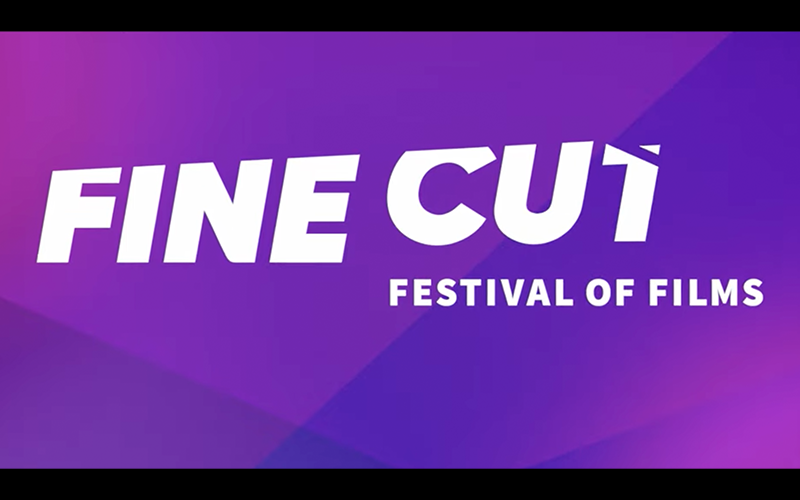 IMAGE: website screenshot
CSUF Student Film to Premiere
at KCET's Fine Cut Festival 
Liam Fink's short film "Occupied" will premiere October 27 on KCET. Visit the Fine Cut festival website for more details.
read the press release on the variety website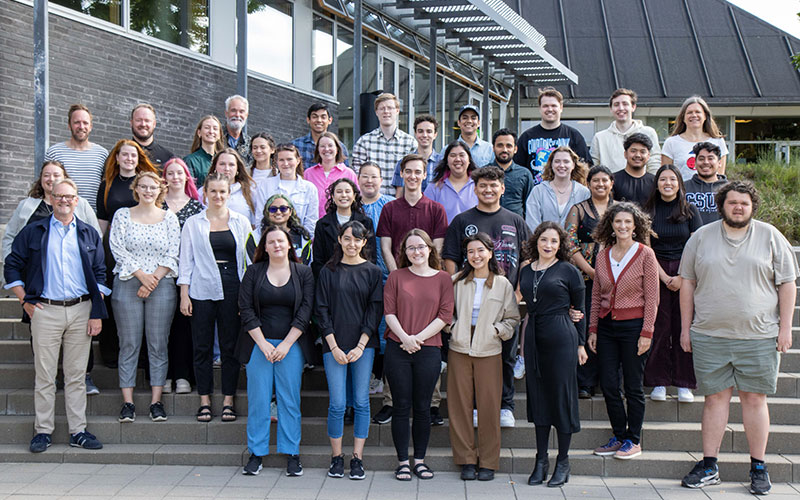 IMAGE: CSUF
Design Students Travel Abroad to Improve Digital Accessibility
Cal State Fullerton design students collaborated with University College of Northern Denmark students to create accessible components for digital communication platforms. 
partners in accessibilty

Visual Arts Department Statement Affirming Black Lives

We, the faculty and staff of the Visual Arts Department, affirm Black lives. The long history of state-sanctioned murder, violence, discrimination, and oppression of Black people in the United States – and elsewhere – has been ignored for too long. We are appalled by, and condemn the recent murders of George Floyd, Ahmaud Arbery, Breonna Taylor, and too many other Black people by police and vigilantes. We mourn for them and for our broken society. 
We acknowledge that structural racism exists in federal and state institutions, including, but not limited to establishments dedicated to education, such as our own. As art historians and artists we understand the power and importance of images. We therefore acknowledge the urgency to do more to counter the images of anti-Blackness and the under-representation of Black voices that pervade our society and classrooms. Furthermore, we understand that the history of art is steeped in a Eurocentric perspective, and we vehemently reject the notion of European, or Western superiority over other cultures. Likewise, we reject the colonial ideologies and violence that led to the creation of the institution of the museum, whose galleries are filled with plunder from colonized peoples.
Now is the time for change. As a community of artists and scholars, this is an opportune time to include anti-racism in our work and our pedagogy.
The Visual Arts Department is committed to:
Shining light in our classrooms and in our work on issues of racial inequality, injustice, and violence.
Assessing our curriculum to address disciplinary silences, erasures, and institutional racism, and to foreground inclusion equity, and social justice
Diversifying the faculty and hiring colleagues from racially underrepresented groups.
Collaborating with, and supporting Black students and faculty and staff colleagues to make systemic changes on campus that make and sustain CSU Fullerton pro-Black spaces.
Continuing to support anti-racist events and initiatives from our colleagues in the Institute of Black Intellectual Innovation, African American Studies, and other departments who specialize in African American, and cross-coalitional knowledge production.
Collaborating with, and supporting the Institute of Black Intellectual Innovation, whose mission is to "...establish and institutionalize the support and inclusion of Black people, culture, creative arts, and intellectual history at California State University, Fullerton and throughout Orange County." 
Supporting our faculty to create spaces of healing for our students, faculty and staff who are experiencing racialized trauma and pain.
Encouraging Art majors to incorporate electives from African American Studies.
Supporting the Ethnic Studies degree graduation requirement on our campus and the CSU system.
Calling out both subtle and explicit White supremacy and racism on our campus, at all levels of the university.
Encouraging commitment to social justice and anti-racist pedagogy, praxis, and politics as a department.
Holding university faculty and leaders accountable who speak "diversity and inclusion" but who often fail to support students or faculty of color in concrete ways. 
The Visual Arts Department will not enable a culture of white supremacy. Black lives matter. 
*Select items in the bulleted list of action items are borrowed with permission from the statement published by the CSUF's Chicana and Chicano Studies Department.