Carol Ashley
Assistant Professor, Entertainment Art/ Animation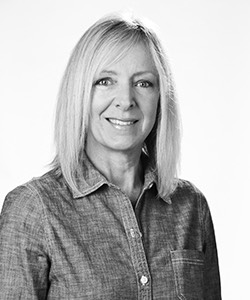 Contact
Location: VA 296D
Phone: (657) 278 - 7026
Email: cashley@fullerton.edu
Please contact the Art Department Office 
(657-278 -3471) for current office hours
Courses
ART253T Principles of Animation
ART255 Introduction to 3D Computer Animation
ART255A Intro to 3D Modeling
ART255B Introduction to 3D Animation
ART355A 3D Character Modeling
ART355B 3D Environment Modeling
ART455D Capstone in 3D Animation and Digital Art
ART487E Special Studies in Entertainment Art/Animation
About
Carol Ashley   received a multidisciplinary MFA in Film & Video and Studio Art, and a BFA in Experimental Animation from California Institute of the Arts .  
She has worked on numerous feature films in both live-action visual effects and CG/3D animation.   Carol was the Composite Supervisor on  The Matrix  (1999) which earned an Academy Award for Best Visual Effects.   She worked as Lighting Technical Director and Sr. Compositor at Sony Imageworks for  Stuart Little  (1999) and  Hollow Man  (2000), each nominated for Academy Awards for Best Visual Effects and at DreamWorks Animation on  Flushed Away  (2006),  Over the Hedge  (2006),  Madagascar  (2005) and  Shark Tale  (2004).   
Carol oversees the student collaboration with USC Games and curates the annual Faculty Selected Student Work Exhibit at SIGGRAPH for CSUF.   She teams up with Prof. Andy Fedak in overseeing the new VR and Stop-Motion Lab, designing curriculum for Computer Animation and Game Art, and contributing to the 3D Visualization student internship with GWPAC (Gravitational Waves Physics and Astronomy Center).   She serves as faculty advisor to two student clubs, Women in Animation @csufwia and Polysquad @polysquadCSUF
Her creative work focuses on the cross-section of art and technology by re-imagining classic Hollywood narratives set against the backdrop of her native Orange County.    Her 3D short film in production,  Where Bluebirds Fly, envisions a  Wizard of Oz  story-line set far in the future where climate change has devastated all but the Tustin Hangars, and a lone a protagonist, the Tin Man, strives to grow trees with the help of a feathered friend.
artstation.com/carolashleyart
www.youtube.com/user/CarolAnnAshley/videos


education.siggraph.org/