Maricela Alvarado
Assistant Dean, College of the Arts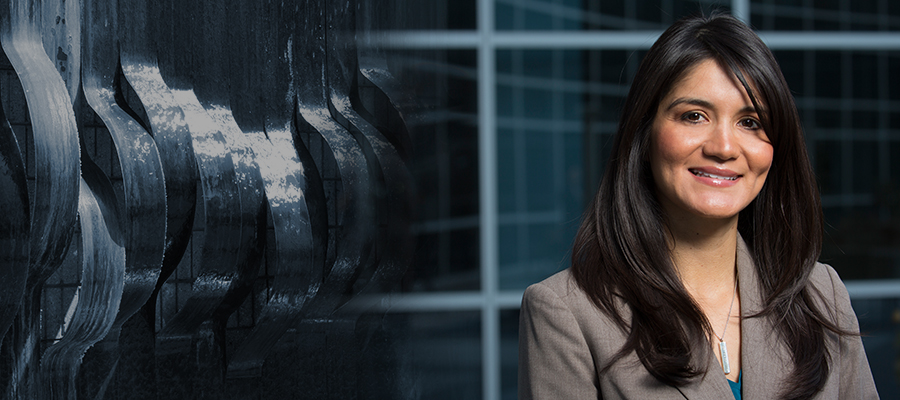 Maricela Alvarado serves as the Assistant Dean for Student Affairs in the College of the Arts at California State University, Fullerton. Maricela has over 15 years of experience in higher education in various Student Affairs areas including Upward Bound, Educational Opportunity Program, Summer Bridge, Student Life, and Fraternity and Sorority Life. In her current role, she develops and leads college initiatives related to student success, specifically in the areas of improving advising, retention, graduation rates, and closing the achievement gap of underrepresented students. Maricela was also instrumental in opening the college's Student Success Center that supports over 600 students per year.  
 
A first-generation college graduate, Maricela earned a bachelor's degree in human services with a mental health emphasis from California State University, Fullerton, and a master's degree in public policy and administration from California State University, Long Beach. She earned a doctorate in Higher Education Leadership at Azusa Pacific University (APU), where she was the inaugural recipient of the Presidential Fellowship. Maricela worked directly with President Paul Ferguson to conduct research to support university-wide strategic initiatives.  
Maricela's research centers on issues of equity, transformational practices, and becoming a student-ready practitioner. She believes that educators play a critical role in student success, especially for historically underrepresented students. She is passionate and dedicated to serving students. 
 
Follow Assistant Dean Alvarado on Instagram @maricelaalvaradocsuf
______________________________________________________

The assistant deans work in collaboration with the vice president for Student Affairs and the deans in each college to deliver services that support student progress toward degree and professional objectives. In addition, the assistant deans design and coordinate programs with faculty, students and administration that enrich the academic environment and enhance student development within the colleges.
Responsibilities of the assistant deans may include counseling students with personal and academic concerns, coordinating orientation and retention programs, advising student groups, administering scholarship programs, and developing alumni and community support for the college.
Send an email to Maricela Alvarado