MAMM Alliance Events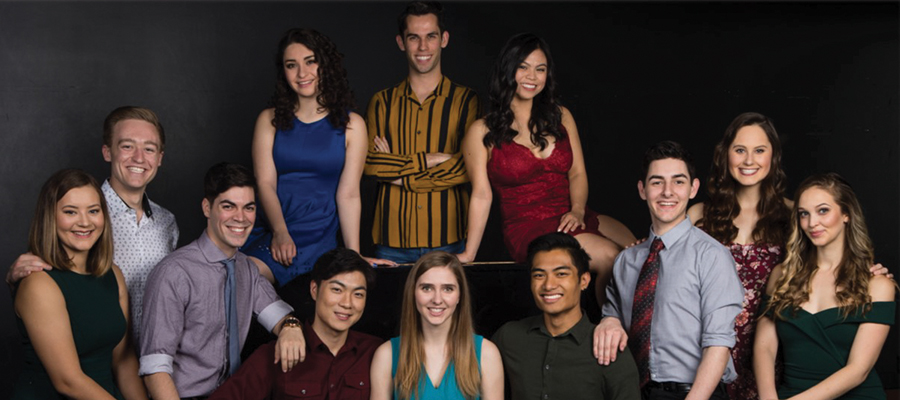 Broadway Bound!
Sunday, January 27, 2019 at 3 pm
CSUF Clayes Performing Arts Center
Tickets: $25

Don't miss this afternoon of amazing entertainment by the Senior BFA Musical Theatre Class of 2019! A reception in the McCarty Grand Foyer will follow the performance and include a meet-and-greet with the students.
Purchase tickets online at   giving.fullerton.edu/broadwaybound

The BFA in Musical Theatre is a professional training degree offered by the CSUF Department of Theatre & Dance. It is focused on skill development in acting, singing, dancing, auditioning, and performance, and is designed to prepare students for careers as professional musical theatre artists. The program is unique in that all program courses are housed in the Department of Theatre and Dance which results in a more personalized professional development experience for each  individual artist.
Past Events
Erin McNally in Concert: A Benefit CSUF Performing Arts Students
Saturday, June 23, 2018, 7 pm
Meng Concert Hall
Alumna Erin McNally wowed the audience with her renditions of standards, jazz, musical theatre and pop songs. A reception in the McCarty Grand Foyer followed the performance.
Broadway Bound!: A Dynamic and Fun-Filled Revue
Sunday, January 28, 2018, 2 pm
Clayes Performing Arts Center
Guests spent an inspiring afternoon with the talented performers of the 2018 Senior BFA Musical Theatre Class. A light, catered reception in the McCarty Grand Foyer and a meet-and-greet  with the students followed their performance.
On October 30, 2016, the MAMM Alliance celebrated its tenth anniversary of raising financial support for the University's performing arts students with a gala brunch and retrospective honoring philanthropist, Mary Moore with the prestigious Marcy Award presented by previous honoree, Maestro Carl St. Clair of Pacific Symphony.

Students of theDepartment of Theatre & Dance and School of Music, accompanied by Mitch Hanlon of the musical theatre faculty, entertained  guests .
A Humbug of an Afternoon with Mr. Scrooge
A rare conversation with South Coast Repertory founding member Hal Landon, Jr., who shared production secrets from his 37 years leading SCR's beloved A Christmas Carol.