ArtNews
What's new and notable in the Department of Visual Arts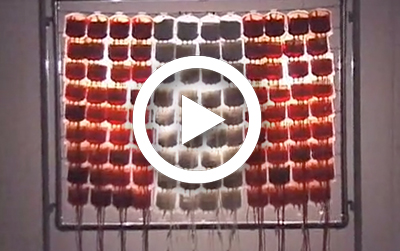 Visiting Artist: Cinematographer Ann Kaneko 
Monday, April 22, 2019
VA-113
1-2:15 pm
Cinematographer Ann Kaneko will be discussing and showing excerpts from two of her films. Against the Grain is a film about Peruvian artists working under the Fujimori dictatorship, and A Flicker in Eternity is based on the illustrated diary and letters of Stanley Hayami, a Japanese American teenager and aspiring artist who was forcible relocated to Heart Mountain Internment Camp during World War II.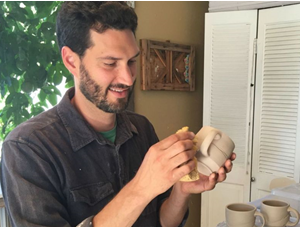 Ceramics Club Presents
CSUF Alum Kevin Kowalski (ceramicist)
Mocha Diffusion Lecture & Demo
Wednesday, April 17, 2019
3-6 pm • VA-127
Kevin Kowalski is an artist, educator and owner of Kowalski Pottery. He has been working with clay for over 20 years and teaches beginning and advanced Ceramics at Esperanza High School. He is married to his wonderful wife Abi and has two fantastic daughters. He also runs and operates Kowalski Pottery in Placentia, California where he makes and sells soda fired porcelain pottery. His artwork marries soda firing with the Mocha Diffusion decorating technique to create landscapes. Dusk and dawn are the atmospheric time periods he aims to capture and the carved landscape is the perfect setting for the green trees and bushes.

Vimeo link for a demo on Mocha Diffusion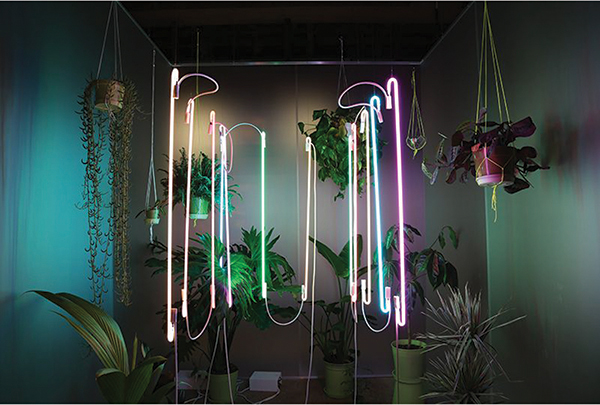 Hiromi Takizawa,​ "Ultraviolet​," 2016, Installation: polycarbonate film, neon, live plants, approximately 120 x 96 in., courtesy of the artist, © Hiromi Takizawa
ORANGE COUNTY MUSEUM OF ART ANNOUNCES SECOND SEASON 
IN TEMPORARY SPACE, OCMAEXPAND IN SANTA ANA
April 7 ​–​ September 1, 2019
Opening reception: 4/7 from 12-6 pm
Hiromi Takazawa discusses Open Air: 4/7 @ 4:30 pm

OCMAEXPAND 
South Coast Plaza Village 
1661 W Sunflower Ave
Santa Ana, CA 92804
Hours: Thursday 11-8pm; Friday -Sunday 11-6 pm
Seven new exhibitions will highlight contemporary Pacific Rim artists and OCMA's permanent collection, including our own assitant professor of art, Hiromi Takizawa (Open Air).  
About Hiromi Takizawa and  Open Air:
Born in a small mountain village outside Nagano, Japan and now living in Santa Ana, California, Hiromi Takizawa investigates identity and the immigrant experience through themes of distance, time, space, and longing. Takizawa's exhibition consists of site-specific glass and light installations and new sculptural works exploring the wonder and phenomena of nature, inspired by contrasting landscapes on both sides of the Pacific Ocean. Takizawa has deftly pushed traditional notions of glassmaking to create delicate glass sculptures and immersive installations of neon lights, blown glass, and natural sunlight.
For more information on OCMAEXPAND, please visit their  website.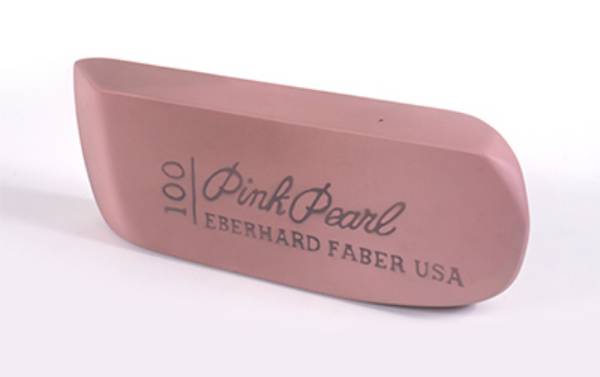 Vija Celmins, "Eraser," 1967, acrylic on balsa wood,  6 x 20 x 3 inches, Collection Orange County Museum 
of Art

Closer Look: Intimate-Scale Sculpture from the Permanent Collection
April 7 – September 1, 2019
Opening reception: 4/7 from 12-6 pm
OCMAEXPAND

 
South Coast Plaza Village 
1661 W Sunflower Ave
Santa Ana, CA 92804
Hours: Thursday 11-8pm; Friday -Sunday 11-6 pm
Closer Look: Intimate-Scale Sculpture from the Permanent Collection is co-curated with CSUF Professor of Art Hiromi Takizawa and the Orange County Museum of Art's Assistant Curator, Alyssa Cordova. Both are graduates of the Department of Visual Arts at CSUF.

This exhibition provides a focused look at small sculpture in the OCMA permanent collection. Selected for their innovative materials, playfulness in scale and function, and historic importance within the context of significant art movements and artistic careers, each artwork in  Closer Look  is intended to be viewed at a close distance, providing the viewer with an intimate moment to make slow and careful observations about content and construction. Artists include Libby Black, Chris Burden, Vija Celmins, Judy Chicago, Joel Morrison, and Ken Price, among others.
The Fine Art Society Artist Lecture Series is pleased to present
Lita Albuquerque
Thursday, April 11, 2019
12pm – 1:15pm • TSU Pavilion C


FREE
In the 1970s Albuquerque emerged on the California art scene as part of the Light and Space movement and won acclaim for her epic and poetic ephemeral pigment pieces created for desert sites.
She has been awarded commissions and exhibitions at major sites around the world, including the Great Pyramids, where she represented the United States at the International Cairo Biennale and won the prestigious Cairo Biennale Prize, The Evo De Concini Federal Courthouse, Tucson, AZ; Palos Verdes Central Library, CA; Koll/Obayashi Corporation, Los Angeles, CA; Cerritos Public Library, Cerritos, CA; Tochigi Prefecture Health Center, Japan; Saitama Guest Center, Saitama, Tokyo, and the Library at the Tokyo University of Foreign Studies amongst numerous other sites.
She is the recipient of numerous grants and awards including: A National Science Foundation Grant in the Artists and Writers Program; the Cairo Biennale Prize at the Sixth International Cairo Biennale; Arts International award for U.S. Artist Representative for the Cairo Biennale; National Endowment for the Arts Art in Public Places Award (1983, 1984, 1990), a National Endowment for the Arts Individual Fellowship Grant and the esteemed Civitella Ranieri Foundation Fellowship in the Visual Arts, Perugia, Italy (2002). In June 2004 she was honored by the MOCA Los Angeles for their 25th anniversary celebration for her contributions to the museum. Her work is featured in their anniversary catalogue and permanent collection.
Albuquerque's work is also included in The Archives of American Art at the Smithsonian Institution and is collected by prominent Museums and Foundations, such as: The Whitney Museum Of Art, The Museum Of Contemporary Art, Los Angeles, The Getty Trust, The Frederick Weisman Foundation, The Los Angeles County Museum Of Art, The Orange County Museum, The Laguna Art Museum, The Palm Springs Desert Museum, as well as numerous embassies and corporations, on an extensive world wide basis.
Numerous solo exhibitions include: a career survey at Santa Monica Museum of Art; Mary Ryan Gallery, N.Y.; Dorothy Goldeen Gallery, Santa Monica; Marianne Deson Gallery, Chicago; Diane Brown Gallery, Washington D.C.; Lerner Heller Gallery, N.Y.; Robin Cronin Gallery, Houston; and Akhnaten Galleries, Cairo. Her museum exhibition history includes Hirshhorn Museum, Washington D.C.; San Francisco Museum of Art; Musee d'Art Moderne, Paris; Asahi Shimbun, Tokyo; Corcoran Gallery of Art, Washington D.C.; National Gallery of Modern Art, New Delhi; L.A. County Museum of Art; and Museum of Contemporary Art, L.A.
Albuquerque is a noted educator and has been on the core faculty of the Fine Art Graduate Program at Art Center College of Design in Pasadena for the last twenty years.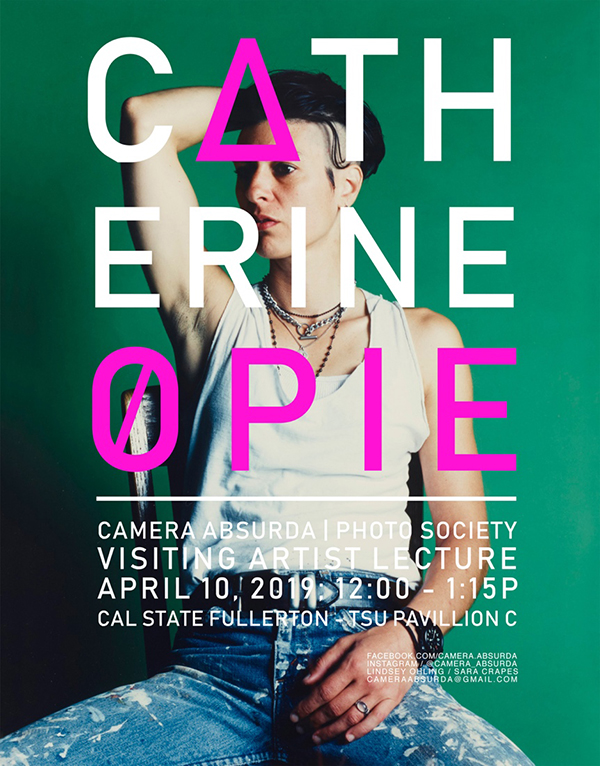 Camera Absurda is pleased to present
Catherine Opie
Arts Week Visiting Artist Lecture
Wednesday, April 10, 2019
12pm – 1:15pm • TSU Pavilion C


FREE
Catherine Opie is one of America's most evocative contemporary artist working in photography. Her subjects include people, places, and documents of the LGBTQ community, city buildings, surfers, ice houses, high school football players, and domestic life. 
Bio: Opie's work has been exhibited extensively throughout the United States, Europe, and Japan. Her selected solo exhibitions include shows at the Institute of Contemporary Art, Boston; Walker Art Center, Minneapolis; St. Louis Art Museum; Museum of Contemporary Art, Chicago; Museum of Contemporary Art, Los Angeles; The Photographers' Gallery, London; The Long Beach Museum of Art, Long Beach; The Portland Art Museum, Portland; Mitchell-Innes and Nash, New York; Art Pace, San Antonio; Regen Projects, Los Angeles; Stephen Friedman, London; Barbara Gladstone, New York; Galeria Massimo De Carlo, Milan; Foncke Galerie, Ghent; Peter Lund, Oslo; and Ginza Art Space, Tokyo.
 Selected group exhibitions include  Age of Influence, Museum of Contemporary Art, Chicago;  The American Century: Art and Culture 1900–2000, Whitney Museum of Art;  Plain Air, Barbara Gladstone, New York;  Defining Eye: Women Photographers of the 20th Century, Hammer Museum, Los Angeles;  Signs of Life, Melbourne International Biennial, Australia;  Love's Body: Rethinking Naked and Nude in Photography, Tokyo Metropolitan Museum of Photography,  Japan; From the Corner of the Eye, Stedelijk Museum, Amsterdam;  Made in California, Los Angeles County Museum of Art;  American Art 1975–1995, Whitney Museum of American Art;  Sunshine & Noir: Art in LA 1960–1997, Louisiana Museum, Humlebaek, Denmark;  Rrose is a Rrose is a Rrose: Gender Performance in Photography, Guggenheim Museum, New York and Museum of Fine Art, Boston;  Pictures of Modern Life, École des Beaux Arts, Brussels;  Black and Blue, Groniger Museum, Holland; Persona, The Renaissance Society at the University of Chicago;  Feminine-Masculine: the Sex of Art, Centre Pompidou,  Paris; La Belle et la Bête: Art Contemporain Américan, Musée d'Art Moderne de la Ville de Paris; the 1995 Biennial and the 2004 Biennial, Whitney Museum of Art.
Opie was a recipient of the Julius Shulman "Excellence in Photography" award in 2013 and a United States Artists Fellowship in 2006. She is currently working on an installation for the new Los Angeles Federal Courthouse, to debut in 2016. In September of 2008, the Guggenheim Museum in New York opened a mid-career exhibition titled,  Catherine Opie: American Photographer. In May 2015 The Wexner Center for the Arts in Ohio will open an exhibition titled,  Catherine Opie: Portraits and Landscapes.
 MFA, California Institute of the Arts; BFA, San Francisco Art Institute.