Carol Ashley
Associate Professor and concentration head, Game Art, Animation and Immersive Media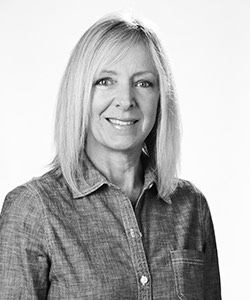 Contact
Location: MH 111E


Phone: (657) 278 - 7026
Email: cashley@fullerton.edu
Please contact the Art Department Office 
(657-278 -3471) for current office hours
Courses
ART255A Intro to 3D Modeling
ART255B Introduction to 3D Animation
ART355A 3D Character Modeling
ART355B 3D Environment Modeling
ART455B Lighting and Look Development
ART455C 3D Team Production
ART455D BFA Capstone: Computer Animation and
Game Art

About
Carol Ashley holds an MFA in Film & Video with an emphasis on cinematography and visual effects and a BFA in Experimental Animation from California Institute of the Arts. As an industry veteran with over 20 years in feature film VFX and animation, Carol's work includes Composite Supervisor on The Matrix (Academy Award Winner for 1999 Best Visual Effects) and Lighting Technical Artist at DreamWorks Animation on Shark Tale, Madagascar, Over the Hedge, and Flushed Away, as well as Stuart Little and The Hollow Man at Sony Pictures Imageworks.  
Carol's research focuses on leveraging new technologies for character driven animation by bridging her early career expertise in stop-motion animation at Will Vinton Studios (aka Laika Studios) with virtual production filmmaking.
Since 2020, Carol has participated in Epic Games Unreal Fellowship in Virtual Production and ICVFX (In-Camera Visual Effects). In the fellowships, Carol produced two short films, The Search (2020) and Lost (2021) and has introduced virtual production for animation into her curriculum for the Computer Animation and Game Arts program.
Carol oversees the USC Games collaboration and curates the annual ACM/SIGGRAPH Faculty Selected Student Work Exhibition. Through her industry connections, she provides internship advising and outreach with animation studios and game companies. With a passion for supporting diversity, equity, and inclusion in her field, Carol has twice served as a mentor of the global organization, Women in Animation mentorship program. 
She is a member of the Visual Effects Society (VES), The Animation Guild Local 839, and is an ACM/SIGGRAPH Pioneer. Carol helped to found two student clubs, Women in Animation @ CSUF and CSUF ACM/SIGGRAPH Student Chapter where she serves as faculty advisor.