Cliff Cramp
Professor, Illustration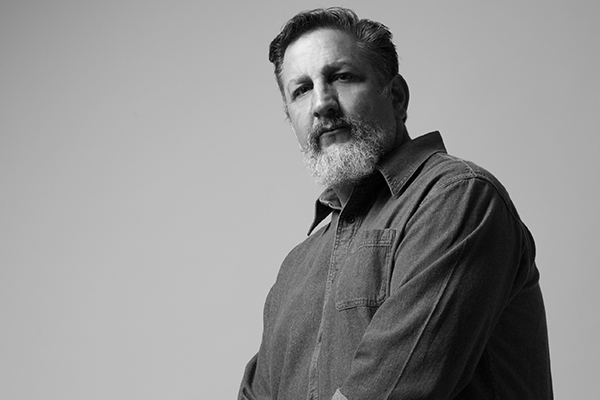 Courses
ART 363A, Illustration (traditional media)
ART 363B, Illustration (digital media)
ART 363C, Advanced Digital Illustration
ART 483B, Pictorial Background
ART 483C, Special Studies in Illustration
ART 499, Independent Graduate Research
ART 503C, Graduate Problems, Illustration
ART 599, Independent Graduate Research
About
Cliff Cramp is a veteran illustrator, painter and storyteller working in popular entertainment. 


In his twenty five plus years as a professional Cliff has contributed his skills to a wide range of media — including animation, comics, music, games, books and editorials — for companies as diverse as LucasFilms, 20th Century Fox, United Artists, MGM Studios, Trailer Park, Shout Factory, Hollywood Records, Nickelodeon TV Animation, Disney Entertainment, Warner Bros, DC Comics, Acme Archives Direct, Penguin Books, Philomel Books, Ingram Micro, Menagerie Creative, and Dik Entertainment, among others. 


The artist enjoys licensing deals associated with LucasFilm, Fox, DreamWorks, Warner Bros. and Disney — allowing him to legally work on their intellectual properties and earning Cliff awards and accolades in a number of genres. Lucasfilm/20th Century Fox via Menagerie Creative picked Cramp — out of a top list of talent — to illustrate the collectible Blue Ray covers for Star Wars: The Complete Saga, Star Wars: Episodes 1 to 3, and Star Wars: Episodes 4 to 6. Currently, Corel features his works as exemplars in their Painter software and includes the artist among their ranks of Master Elites. ViewSonic Corp. classifies Cliff as one of their ColorPro partners.


International juried competitions exhibit the artist's paintings, and legendary filmmakers J.J. Abrams and George Lucas own Cliff Cramp original oils as part of their private collections.  The Nixon Presidential Library, among others, own his original work. In his professional work, Cliff uses both analog and digital methods, generally completing commissions with oils and other traditional tools, and employing digital painting solutions for the more iterative illustration assignments. His artistic influences include John Singer Sargent, Howard Pyle, Harvey Dunn, NC Wyeth, James Montgomery Flagg, and Dean Cornwell. His contemporary influences are too numerous to list.