Chuck Grieb
Professor, Entertainment Art/Animation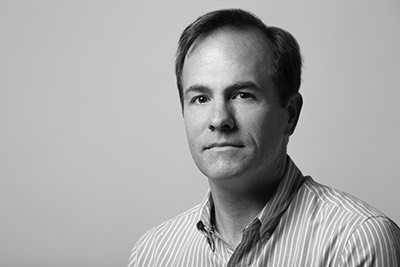 Contact
Location: VA 185A
Phone: (657) 278 - 3220
Email: cgrieb@fullerton.edu
Websites: chuckgrieb.com

; CSUF Entertainment Art/Animation facebook page

; Vimeo

; tumblr

; Instagram


Other links: Blog

; film, Oliver's Treasure

Please contact the Art Department Office 
(657-278 -3471) for current office hours
Courses
ART 253, Introduction to Traditional Animation
ART 255, Introduction to 3D Computer Animation
ART 353A, Drawing for Animation
ART 353B, Animation
ART 355, 3D Computer Animation
ART 487E, Special Studies in Entertainment Art/Animation
About
Be careful what you say to your children. Watching Ray Harryhausen's Jason and the Argonauts with his father, four year old Chuck Grieb asked how the skeletons "came alive". His father's answer, "They got skinny actors" led the boy to a quest for the truth and a lifelong love for the fantastic.
While studying for a BFA in Art at Edinboro University of Pennsylvania, Chuck explored traditional and Stop Motion Animation. This love for film and animation led Chuck to the USC School of Cinema and Television where he completed his MFA in Film Production.
Chuck landed in the animation industry, having served as a storyboard artist, animation director, animator, character designer, development artist, etc. working for studios such as Disney and Nickelodeon. Chuck served as a core member of this team which created the award-winning Genie's Great Mind's series, Timon and Pumbaa's Find Out Why educational shorts, Winnie the Pooh Specials and Sing-Along-Songs, etc. Chuck also co-directed the development project, 4 Women Driving and has been involved in the development of a variety of other programs for Walt Disney TV Animation.
In addition to Disney, Chuck has worked as an animator for Cornerstone Animation and Toonacious Family Entertainment, storyboarded for Nickelodeon Animation Studios on an episode of My Life As Teenage Robot, been involved in Theme Park design working on attractions for LegoLand with SimEx Digital Studios and Walt Disney World while at Walt Disney TV Animation. Chuck partnered in the ownership of Flashbang Studios, providing various animation services to clients such as V12 Interactive, Bug In Box, BKN, Taweel Loos, and Walt Disney, among others.
Chuck is well versed in a variety of digital animation and art creation applications; from Photoshop to Painter, to ToonBoom, Flash, After Effects and Maya. Exploring various applications of digital animation toolsets, Chuck's animated films have explored both 2D Digital and 3D Digital technology; to date, Chuck's award winning animated short films (Roland's Trouble, Exact Change Only, and Oliver's Treasure) have screened in over 90 festivals all around the world
Since joining the Cal State Fullerton Visual Arts faculty in 2002, Chuck has been instrumental in the development of the Entertainment Art/Animation Concentration. Responsible for developing and teaching the Three-Dimensional Digital Animation curriculum, Chuck also designed a course of study founded on narrative animation and storytelling practice and principles. Commissioned by Autodesk to develop curriculum for their 2010 Animation Academy, Chuck authored and illustrated over 400 pages of material devoted to 3D Digital Character Creation, covering everything from modeling through texturing, rigging, and animating.
A member of Society of Illustrators Los Angeles, The Animation Guild, and the Society of Children's Book Writers and Illustrators, Chuck's Illustrative work has been featured in shows including Illustration West, IX, GenCon, and been included esteemed publications including Spectrum: The Best in Contemporary Fantastic Art, Infected By Art, ImagineFX, and Exposé.