Chen Wang
Professor, Graphic & Interactive Design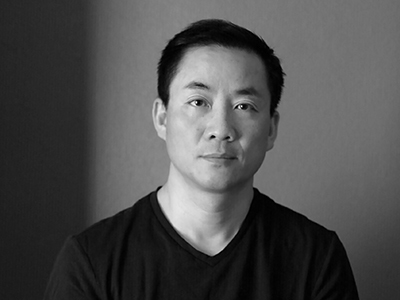 Contact
Location: MH 136B


Phone: (657) 278 -3174
Email: cwang@fullerton.edu
Website: chenwangdesign.com
Please contact the Art Department Office 
(657-278 -3471) for current office hours
Courses
ART 223C: Typography into Graphic Design
(UI Typography)
ART 323A: Graphic Design A
ART 323B: Graphic Design B
ART 483E: Computer Assisted Graphics (UI Design)
ART 483F: Design for interactive Art (UI, UX and Data Visualization)
ART 503A: Graduate Problems in Graphic Design
About
Chen Wang is currently a professor of Graphic and Interactive Design at California State University, Fullerton. With a focus on user interface and user experience design, he has conducted research in various design fields, including semantic studies, data visualization, accessibility design, information design, and branding. Prior to his current position, he contributed to the Visual Communication Design program at Texas Tech University. 
Professor Wang's dedication to design has been acknowledged through prestigious awards both nationally and internationally, including the New American Talent 19, Milan GOOD 50x70 Award, the 46th Annual International Award, and the International Poster Biennial in Mexico. His works have been featured in reputable design publications such as Graphis, Creative Quarterly, LOGO SAVVY, Color Management for Packaging, Color Management for Logos, as well as co-authoring two books, Information Design and Branding, and Yinggelishi. 
Committed to fostering education and scholarly exchange, Professor Wang actively participates as a speaker, lecturer, and workshop facilitator at renowned institutions such as Stanford University, University of Southern California, Arizona State University, China Central Academy of Fine Arts, Fudan University, Sichuan Fine Arts Institute, Beijing Normal University, Hunan Normal University, Shanghai Institute of Visual Arts, and Northeastern University in China.