Chen Wang
Professor, Graphic & Interactive Design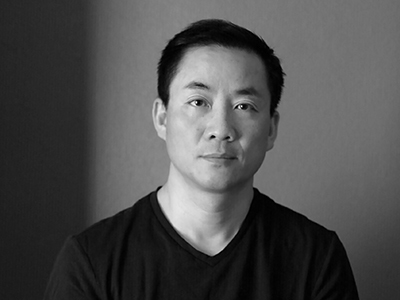 Courses
ART 223C: Typography into Graphic Design
(UI Typography)
ART 323A: Graphic Design A
ART 323B: Graphic Design B
ART 483E: Computer Assisted Graphics (UI Design)
ART 483F: Design for interactive Art (UI, UX and Data Visualization)
ART 503A: Graduate Problems in Graphic Design
About
Chen Wang (王琛) obtained a Master of Fine Arts degree from University of Iowa. He has taught at Texas Tech University as an Assistant Professor in Communication Design. He is currently a Professor teaching Graphic & Interactive Design at California State University, Fullerton.
Chen's research involves branding, publication, user experience, data visualization, and interface/interactive design. His work has been included in numerous national and international contests and exhibitions. He has been featured in New America Talent 19, 46th Annual International Award Exhibition, The 9th International Biennial of the Poster in Mexico (Mexico), Good 50x70 (Italy), 4 Block: VI International Triennial of Eco Poster (Ukraine), Madrid Gráfica (Spain), Txt + Experiment (Poland), Beijing Design Week (China) and China DataVis Exhibition (China).
Chen designed the book "Knott's Halloween Haunt – A Picture History" by Ted Dougherty. His design projects were published on numerous design books that distributed internationally by top publishers such as Rockport and RotoVision. His photography work has also been awarded and published by several international magazines such as Fotomen, Digital Camera and Capa.