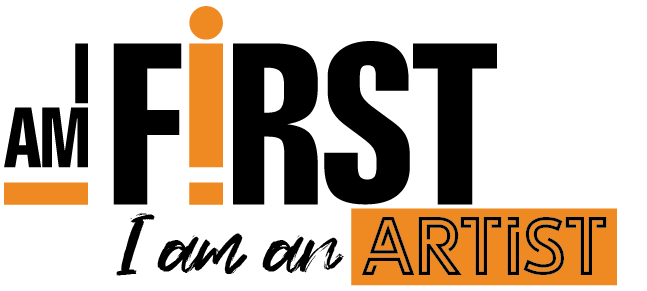 I Am First. I Am an Artist.
The I Am First. I Am an Artist. program is a partnership between the CSUF Career Center and the College of the Arts for first generation college students in the College of the Arts. 
A "first-generation college student" is defined as a student who is attending a four-year college to earn a bachelor's degree, but their parents/guardians did not obtain a bachelor's degree.  (NACE Journal, Nov. 2016).
This program provides first-gen arts students with critical, career development resources and support.  Recognizing the unique challenges first-generation college students face, particularly in the arts, the program is designed to foster a sense of community while delivering clear instruction to help students succeed in today's competitive job market.
Networking, or the use of social capital, is at the heart of what it takes for visual and performing arts majors to meet and engage with professionals in their field who can guide, mentor and open doors to opportunities. The content of the Summer 2023 pilot program focuses on practical steps for building social capital and actively networking.
Career readiness is an essential component to a well-rounded college education.  By preparing first-generation students for success in the workforce, we not only support their individual aspirations but also contribute to the economic vitality of our communities. We also remain committed to promoting diversity, equity, and inclusion in the workforce, and strive to help students identify and pursue careers that align with their passions and values while also contributing to a more equitable and just society.
Program Benefits
Form professional contacts and build strong professional networks
Create opportunities for further professional development including jobs and internships in the field related to their major
Use specific online tools to develop and advance their personal brand
Confidently explore and pursue a career within their chosen industry
Build community with fellow first-gen students
Design career-ready action plans to implement during college journey 
$250 Scholarship award opportunity
Program Qualifications
Identify as first in your family to obtain a college degree in the U.S. You are still considered first-generation if you meet at least one of the following criteria:

Your parent(s)/guardian(s) went to a trade school.
Your parent(s)/guardian(s) went to a community college and took classes.
Your parent(s)/guardian(s) went to a community college and have an Associate's degree.
Your sibling(s) graduated from a four-year university.
Your parent(s)/guardian(s) received a four-year degree in another country.

Currently enrolled full time undergrad student at CSUF (As of Fall 2023 you will be Sophomore, Junior or Senior standing)
Complete entire program application
Full commitment to attend is required, 2 missed sessions will disqualify you from completion and unable to receive the Career Readiness Completion Certificate or the scholarship award.
Summer 2023 Pilot Program Schedule
Wednesdays, 10:00am-12:00pm, June 7 - July 12, 2023
June 7  – Opening Session, Welcome and Lunch (on-campus, in-person)
June 14, 21, 28 & July 5 - Virtual Sessions 
July 12 – Closing Session, Final Presentations and Lunch (on-campus, in-person)
Applications
The summer 2023 I Am First. I Am an Artist.  pilot program is no longer accepting applications. Please revisit this webpage later this summer for updates on the Fall 2023 program.
Questions?
Laura Neal | Arts Career Specialist
CSUF Career Center
(657) 278-3791 | lneal@fullerton.edu