The College of the Arts is a destination of choice for students seeking the highest quality training in the visual and performing arts. We take great pride in our role as a college of regional focus with national impact: locally, the College serves as an academic and cultural resource for the community; nationally, our alumni contribute to the thriving creative economy as artists, educators, performers, and professionals.
We are leaders in arts education, marked by our continuous national accreditation in all four areas – Dance, Music, Theatre, and Visual Arts. Part of this rich history of excellence is underscored by our faculty, who encourage the artistic achievement of their students in an academically rigorous environment that also celebrates their individuality.
The college is home to one of the largest theatre programs in the state with an emphasis in technical theatre, providing the industry with numerous workforce-ready theatre technicians. Our Visual Arts complex is home to one of only a few large, comprehensive art programs in the Cal State system, distinguishing itself from other campuses.
At Cal State Fullerton, our motto is "Titans reach higher." In the College of the Arts, not only do we reach higher, we reach forward to shape the future of the arts in new and innovative ways. As Dean of the College of the Arts, I could not be prouder of our achievements.
Cheers,

 
Dale A. Merrill, Dean
College of the Arts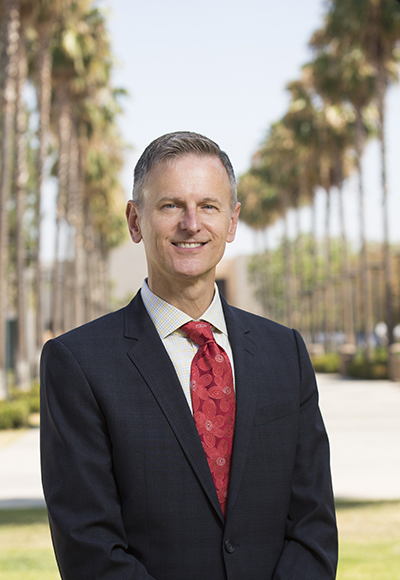 VISUAL ARTS OFFICE
Room: VA 102
Department Chair: Jade Jewett

Phone: (657) 278-3471
Fax: (657) 278-2390