Jennifer FriasDirector, Begovich Gallery Location: VA 193A  Phone: 657-278-7749 Email: jfrias@fullerton.edu 
Jennifer Frias has been active in the arts for over 20 years with professional experience ranging from curatorial, education, community outreach, and collection management. She began role as Director/Curator of the Begovich Gallery in summer 2019. She comes to CSUF from UCR ARTS where she served as Director of Education and Academic Programs and co-founded the award-winning OFF THE BLOCK program. Her curatorial projects have led efforts that connect contemporary art and visual culture into classroom curriculum and the community. Notable exhibitions include "Xavier Cázares Cortéz: FINGERS ARE CROSSED, just in case" (2018), "Second Wave: Aesthetics of the 80s in Today's Contemporary Art" (2015), "Jesper Just: Sirens of Chrome" (2013), "Hiromi Takizawa: Ultraviolet," (2012), and "Render: New Construction in Video Art" (2012). She is a contributing writer for KCET Artbound, a former adjunct faculty at CSU Fullerton in Exhibition Design, as well as CSUF alumna. She is also a practicing designer and artist working in photography and installation.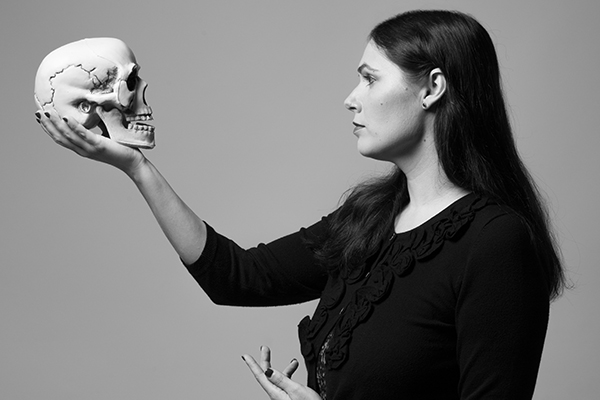 Jacqueline Bunge  Gallery Programs Curator, Begovich Gallery Location: VA 193  Phone: (657) 278-7750  Email: jbunge@fullerton.edu
Formerly a Curatorial and Exhibitions Assistant and Curator of Education for Laguna Art Museum in Laguna Beach, CA, Bunge has curated exhibitions in the Orange County area including   OsCene 2006: Contemporary Art and Culture in OC   at Laguna Art Museum, and was co-curator of the exhibition   Domestic Departures   at California State University, Fullerton's Nicholas and Lee Begovich Gallery. Jacqueline Bunge received her BA in Art History from Chapman University in 2003, with an emphasis on the history of the Victorian era and art of the Pre-Raphaelite Brotherhood, and  her MA in Exhibition Design and Certificate in Museum Studies from California State University, Fullerton in 2008.  S he was a contributing writer for the publications   Best Kept Secret: UCI and the Development of Contemporary Art in Southern California, 1964-1971   and   Collecting California: Selections from Laguna Art Museum . 
Marty Lorigan  
Instructional Support Technician, Begovich Gallery
Location:   VA 109
Phone: (657)278- 7519
Email:   mlorigan@fullerton.edu
Marty Lorigan is the preparator for the Department of Art's Begovich Gallery, bringing to the position years of experience in construction. He installs and deinstalls all Begovich Gallery exhibitions under the direction of the gallery director and with help from students in the Exhibition Design/Museum Studies program. His interaction with students is important in helping them to transform theory into practice and introducing them to proper gallery procedures, particularly safety practices. Lorigan also assists first-time exhibitors in the student galleries and heads special projects for the Chair of the Department of Art and the Dean of the College of the Arts.