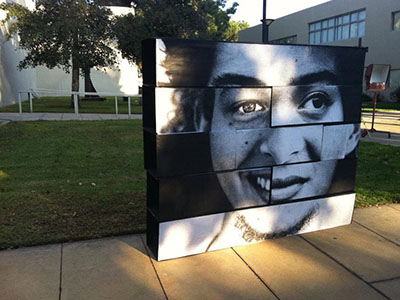 Bachelor of Arts in Art with a Concentration in TEACHING (formerly ART EDUCATION)
OVERVIEW The Teaching Concentration provides coursework and field experiences for candidates who teach visual arts in the diverse classrooms of California. The BA in Teaching major involves an academically rigorous and intellectually stimulating training in studio art, art history, and art education. Candidates develop a commitment to academic scholarship in breadth of knowledge and deepened abilities as specialists in visual arts through the program coursework. Upon completion of the art education major, teaching candidates must complete the California Subject Exam in the Arts (CSET Art).
Students select from three emphasis disciplines: Drawing and Painting, Crafts/3-D, and Computer/ Photo. The emphasis develops student expertise in the practice of a studio discipline for teaching with passion, competency and relevance with respect to the State-adopted Academic Content Standards for K-12 Students and Curriculum Frameworks for California Public Schools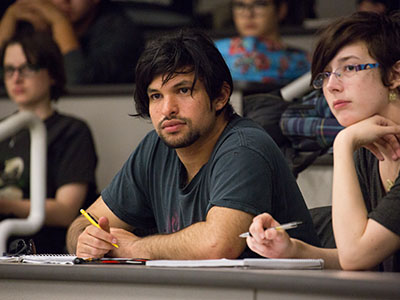 Bachelor of Arts in ART HISTORY
OVERVIEW The Bachelor of Arts in Art History emphasizes art history, theory and appreciation, and is particularly recommended for students who wish to pursue graduate studies in art history or museum studies. These s tudents represent a large cross-section from the university and bring their own interests to the study of art history, sharing the conviction that art is a meaningful expression of the human experience.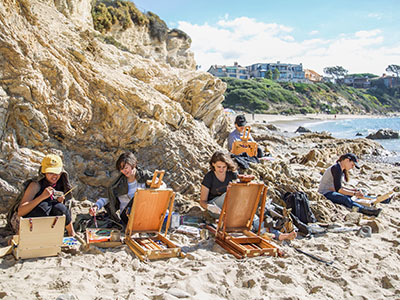 Bachelor of Arts in Art with a Concentration in GENERAL STUDIO ART
OVERVIEW Upon entering Cal State Fullerton in pursuit of an art degree each undergraduate begins as a candidate for the Bachelor of Arts in Art. This degree is one of the two undergraduate art degrees offered here at Cal State Fullerton. As a liberal arts degree it focuses on art and design in the context of a broad program of general studies. It affords the student opportunities to work, study and/or experience the visual arts from cultural sources, historical periods, and a breadth of studio courses exploring a diverse range of media.
This degree program is particularly appropriate for those interested in pursuing an art history degree, preparing to pursue a K-12 teaching credential, or seeking a liberal arts experience with the emphasis placed upon developing a high degree of visual literacy.