Scott Bolman
Lighting Design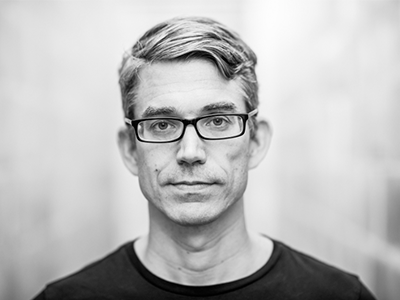 Contact
Location: CPAC 130A
Phone: (657) 278-3538
Email:sbolman@fullerton.edu

Website

Please contact the Theatre & Dance Department Office  (657-278 -3628) for current office hours
Courses
THTR 286 | Introduction to Lighting Design
THTR 386 | Intermediate Lighting Design
THTR 486 | Advanced Lighting Design
THTR 484 | Entertainment Design Technology
THTR 586 | Graduate Seminar: Lighting Design
Scott is a lighting designer and educator working in a diverse array of performance mediums, including theater, dance, music and opera.  His work has been seen in New York, across the U.S., and in international venues on six out of the seven continents. Scott has served as an adjunct professor at Colorado College and Montclair State University, a teaching artist at the Brown-Trinity Rep Consortium and a guest lecturer at the Yale School of Drama and NYU's Tisch School of the Arts.

Scott is a founding member of Wingspace Theatrical Design, a collective focused on design, community and activism in the performing arts. He is a co-creator, with Burke Brown, of the Wingspace Professional Mentorship Program, a free professional development program for young theatrical designers and directors with limited access to traditional professional networks and resources.

See more at ScottBolman.com and at Wingspace Theatrical Design.

Personal Statement Against Racism and Oppression
Collaborative thinking, the kind of thinking that defines our work as designers, is founded on the interplay of diverse and distinct voices, resonating with one another to create a unique and powerful new idea.  There are many voices that have been excluded or minimized in both our performing arts communities and our society at large.  We have an artistic and a moral obligation to ensure that those voices are not only heard but empowered. 

Land Acknowledgment
I acknowledge that this nation was founded upon exclusions and erasures of many Indigenous people's cultures and stories, including those of the Gabrielino/Tongva Nation on whose traditional, ancestral and unceded territory this University lies. I wish to pay my respects to the Indigenous land caretakers past, present, and emerging.  For more information please visit the Gabrielino-Tongva Tribe.

I further wish to acknowledge the enslaved people, primarily of African descent, whose labor built much of the wealth of this country and recognize my own complicity in the white supremacy that continues to inflict damage upon their descendants. One of many excellent lists of anti-racist resources.