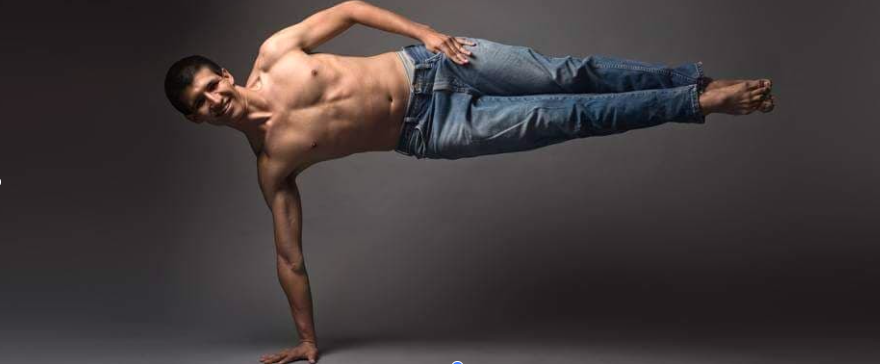 Photo: dcdc.org
Robert Pulido '15 (B.A. dance)

Robert entered his seventh season with Dayton Contemporary Dance Company in 2020-2021. He performed in the Dance Teacher's Summit and Capezio A.C.E. Awards, and in "The Nutcracker" under director Lois Ellyn of Nouveau Chamber Ballet. In 2016, he performed in Donald McKayle's Rainbow Round My Shoulder at David H. Koch Theatre in Lincoln Center in New York City. Mr. Pulido was a teacher's assistant at the Los Angeles Dance Connection, where he trained for 10 years.
Dayton Contemporary Dance Company website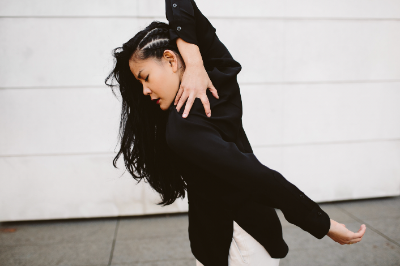 Photo: devinoshiro.com
Devon Oshiro '12 (B.A. dance)
Devon currently lives in Brooklyn, New York where she is pursuing a career as a dance artist. She has performed with Mike Esperanza/Bare Dance Company, Summation Dance Company, Patrick Corbin/Corbin Dances, Edisa Weeks/Delirious Dances, and more. Devin has also been a full-time dance company member with Gibney Dance Company (GDC), performing works by Gina Gibney, Joanna Kotze, and Reggie Wilson, among others. At Gibney, she served as Community Action Artistic Manager, overseeing the artistic integrity and training of community outreach members in youth violence prevention assemblies and residencies and facilitated movement workshops in domestic violence shelters for adults and children. She is currently working a freelance dance artist creating her own work with Awakening Movement.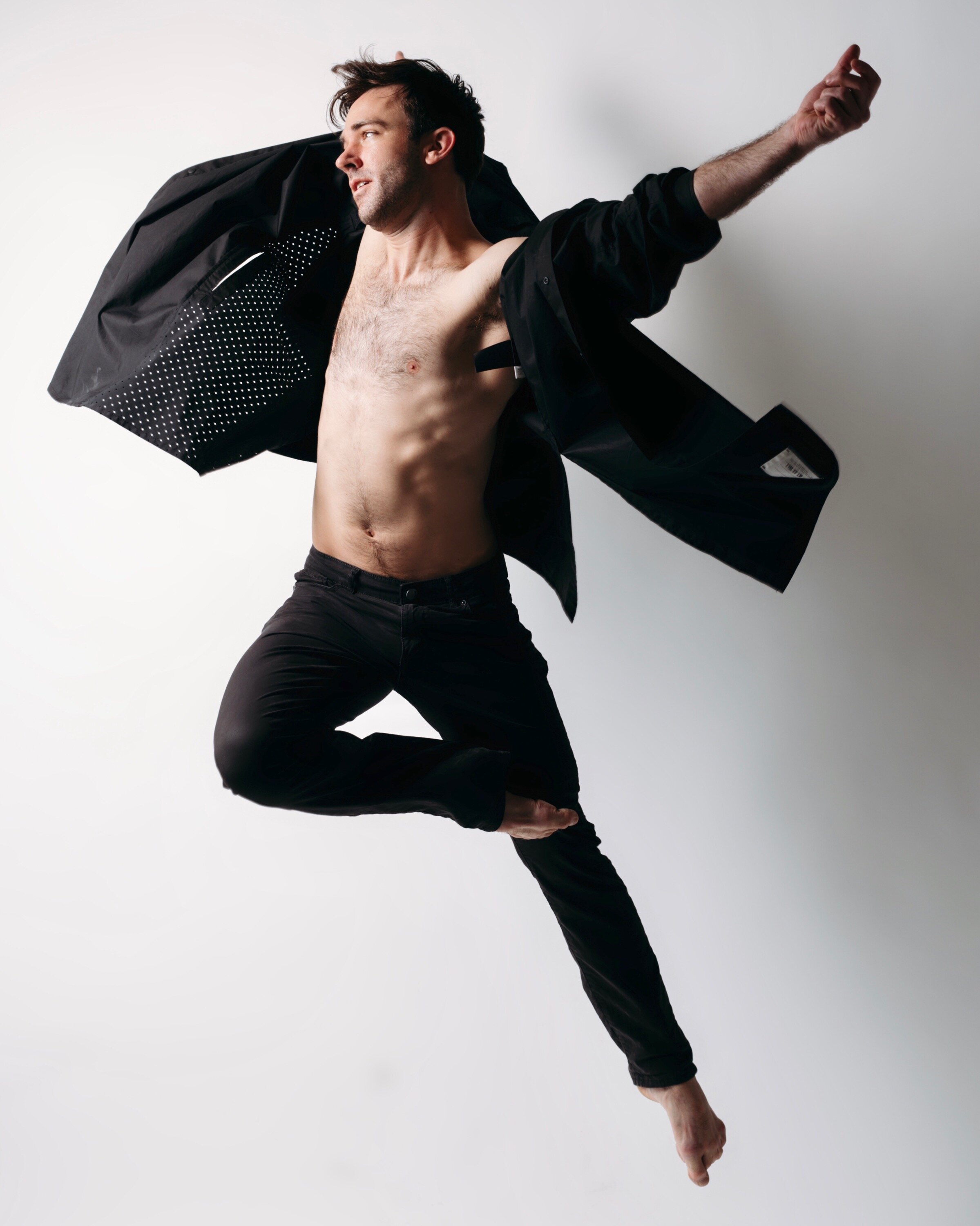 Photo: dancio.com
Bradley Beakes '09 (B.A. dance)
Bradley is a New York City based dance artist originally from Glendora, CA. A graduate of California State University, Fullerton, Bradley first moved to NYC in 2010 to attend the Ailey School. He later danced with Project 44, Naganuma Dance, and Visions Dance Theatre where he was named the 2010 Lester Horton Award Winner for "Outstanding Male Performance". In 2011, Bradley joined Ririe-Woodbury Dance Company where he performed until 2016. Bradley was honored to dance with the Limón Dance Company from 2016-2017 as well as guest perform with Keith Johnson/Dancers and NOW-ID. He has served on rotating faculty for the Limón School since 2016 and also teaches at Peridance and Gibney 280. His choreography has been presented in venues including INKUBATE Dance Festival, American College Dance Festival, the Great Salt Lake Fringe Festival, among others. Bradley joined Doug Varone and Dancers in the summer of 2017.
More about bradley beakes

Doug Varone and Dancers website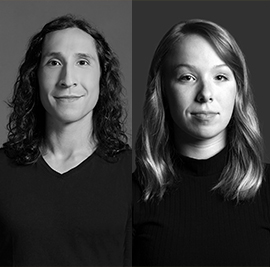 (L to R) Edward Salas, Katie Sovik
Photos: Kanopy Dance Company
EDWARD SALAS '18, KATIE SOVIK '21 (both B.A. dance)
Salas,  Sovik, and Gaylord are proud alumni of the CSUF Dance program, who are now continuing their dance careers in Madison, Wisconsin with Kanopy Dance Company. 
READ THE SALAS AND  SOVIK ALUMNI SERIES INTERVIEW


Read the dancers' bios

KANOPY DANCE COMPANY website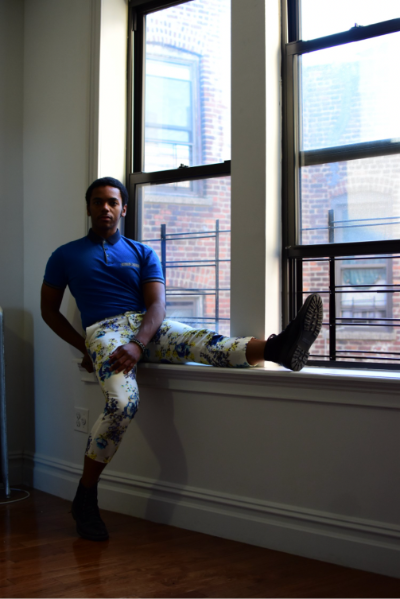 Photo: Emerge 125
Dennzyl Green '20 (B.A. dance)
Dennzyl Green was born and raised in Long Beach, California where he was a performing artist for over a decade. He graduated from California State University, Fullerton with a Bachelor of Arts, dance, cum laude, 2020. During his college career, had the opportunity to perform various repertories by the faculty and guest artists such as "Recent Arrival" by former Artistic Director of Limón Dance Company, Colin Connors, and an excerpt of Doug Varone's "In the Shelter of the Fold–MASS".
As of June 2020, Dennzyl joined Cleo Parker Robinson Dance Ensemble as a member of the Second Company- Cleo II. During his time he performed repertoire of Cleo Parker Robinson, Milton Meyers, Nejla Y. Yatkin, and guest artist Amalia Viviana Basanta Hernandez. In Fall Concert 2021 at the Ellie Caulkins Theatre, he had the honor of apprenticing with the first company to perform the world premiere of Four Journeys choreographed by Amalia Viviana Basanta Hernandez.
As of January 2022, he is now a member of EMERGE125 and is full of excitement to be a part of an active and vital company in New York.
More information about dennzyl green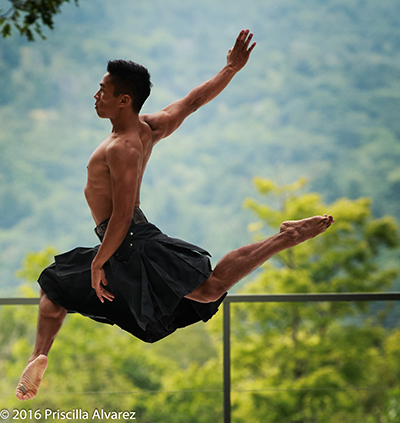 CJ Jensen '17 (B.A. dance)
CJ is currently preparing for a 2022 tour with Lady Gaga. He has  performed at the MTV Movie Awards, Lip Sync Battle, Paris By Night, various music videos, and has toured with Jojo Siwa. He also has participated in events such as World of Dance, K.A.R., Vibe, Urban Street Jam, Kids Carnival, and Maxt Out. CJ performed at Jacobs Pillow in Massachusetts and the John F. Kennedy Center for the Performing Arts in Washington D.C. in 2016. He is an assistant director and choreographer of award-winning competitive hip-hop crews at CF Dance Academy such as Fortissimo and Bring the Noise. CJ is represented by BLOC talent agency.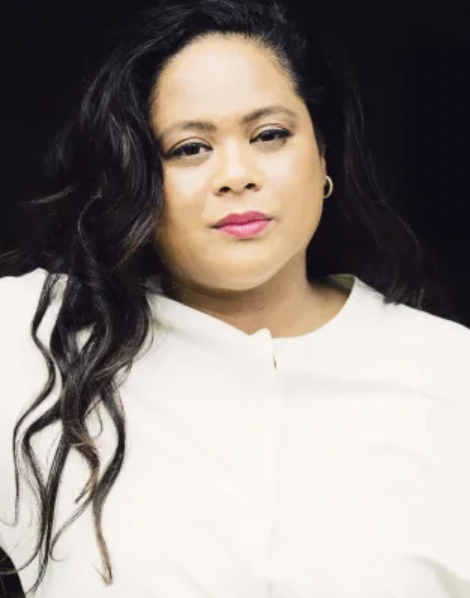 Photo: Core Arts Pilates
Sharmila Mitra (B.A. dance)
Sharmila is one of today's leading Pilates instructors in Southern California. She has over twenty years of progressive Pilates experience as a teacher, teacher trainer, and studio owner. In 1999, she apprenticed under the late master trainer Romana Kryzanowska, a protégé of Joseph Pilates, consequently earning her a certification under Kryzanowska's tutelage. Sharmila's 25 years of dance experience as a performer, choreographer, and adjudicator. In essence, this was the precursor for her passion in examining the convergence of technical and artistic human movement.
sharmila's profile at core arts pilates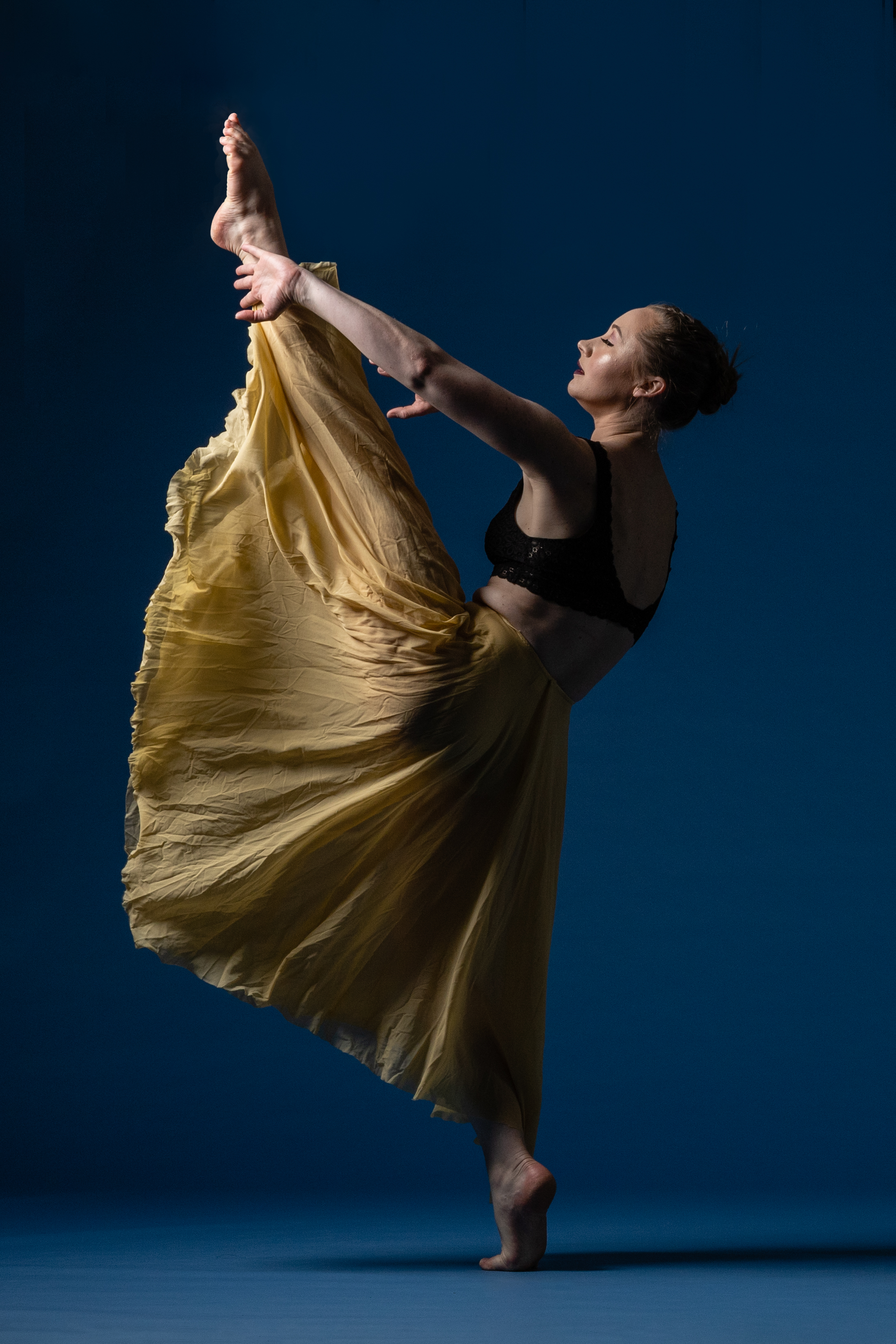 Photo Credit: Kat Stiennon & Shawn Harper
STORMY GAYLORD '18 (B.A. dance)
Stormy Gaylord began her dance training at age 9 at Laguna Dance Theatre in Mission Viejo, California. After high school, she found modern dance at Irvine Valley College and deepened her love for it at California State University, Fullerton. As a dancer in CSUF's Repertory dance company, Stormy worked with guest choreographers Bryn Cohn, Jessica Kondrath, and Colin Connor. In 2018 she graduated magna cum laude with a B.A. in Dance.

Post-graduation, Stormy danced with Re:borN Dance Interactive, FUSE Dance Company, the Teatro Martini Dinner Theatre show, and numerous Disneyland parades. When the COVID-19 pandemic hit, Stormy pivoted and decided to deepen her education. She earned her 200-hour Power Yoga certification and enrolled in graduate school online through the University of Florida. In 2021, she had the honor of joining the dance faculty at California State University, Fullerton teaching ballet. Most recently, Stormy graduated with her master's degree in Mass Communication and a certificate in Web Design. She currently dances with Kanopy Dance Company in Madison, Wisconsin where she trains in Graham technique under former Graham dancer Lisa Thurrell. Here she has had the pleasure of working with guest artists Pascal Rioult, Lloyd Knight, and Colin Connor. 

INSTAGRAM: @stormy_weatherrr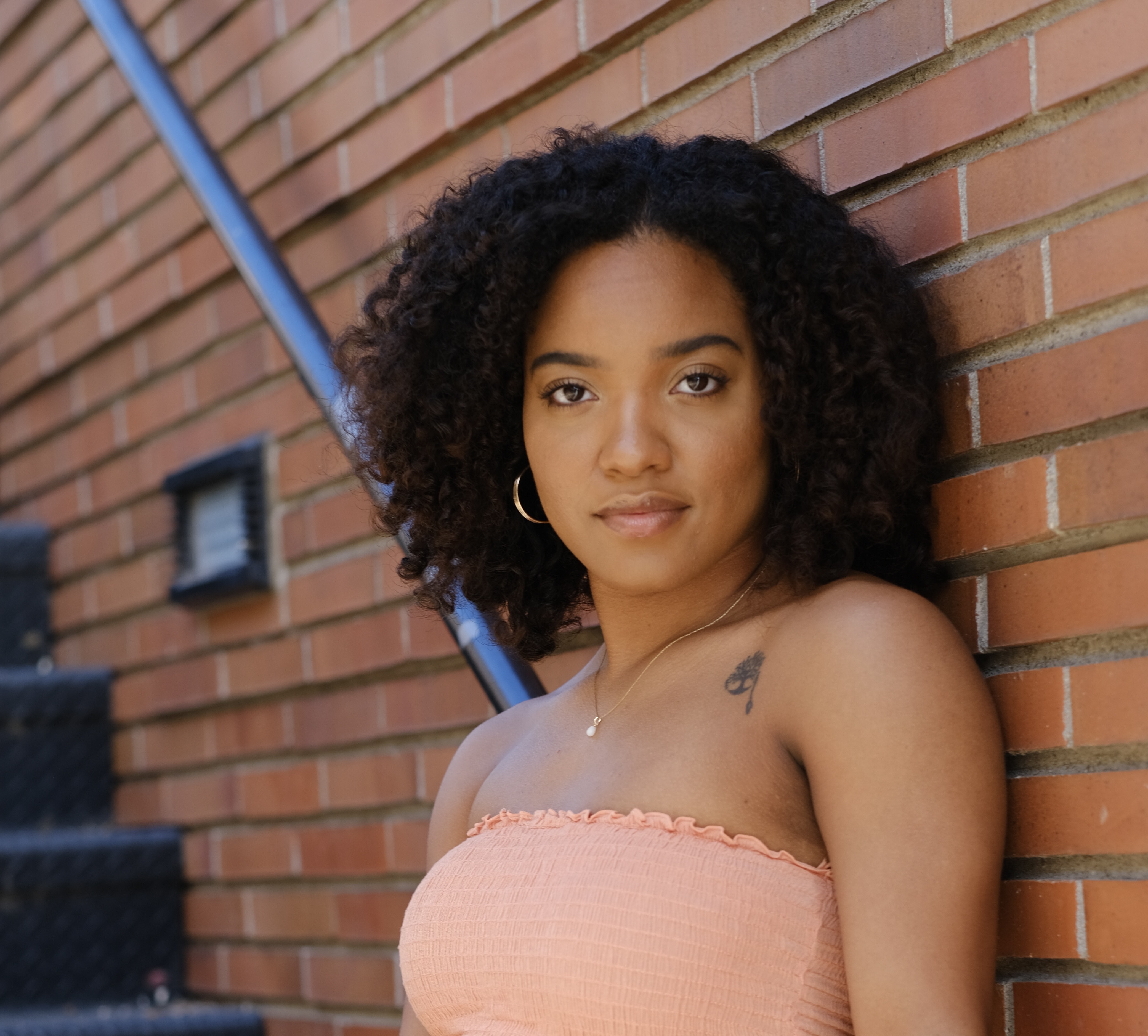 Photo Credit: Sunday Baxter
ARI PARKER '21 (B.A. dance)
I am a dancer and choreographer originally from Virginia. In 2021, I graduated with my BA from CSUF and afterward, I started training in LA under Cameron Lee, Jonathan Sison, and many other established choreographers in the industry. I have performed for Club Jete, Carnival Choreographer's Ball, Loose Cannons, World of Dance, and more. I currently teach adult Heels classes at various studios in the SoCal area, manage a primarily ballet studio in Monrovia, and assist with artistic direction for Vixens Dance Company.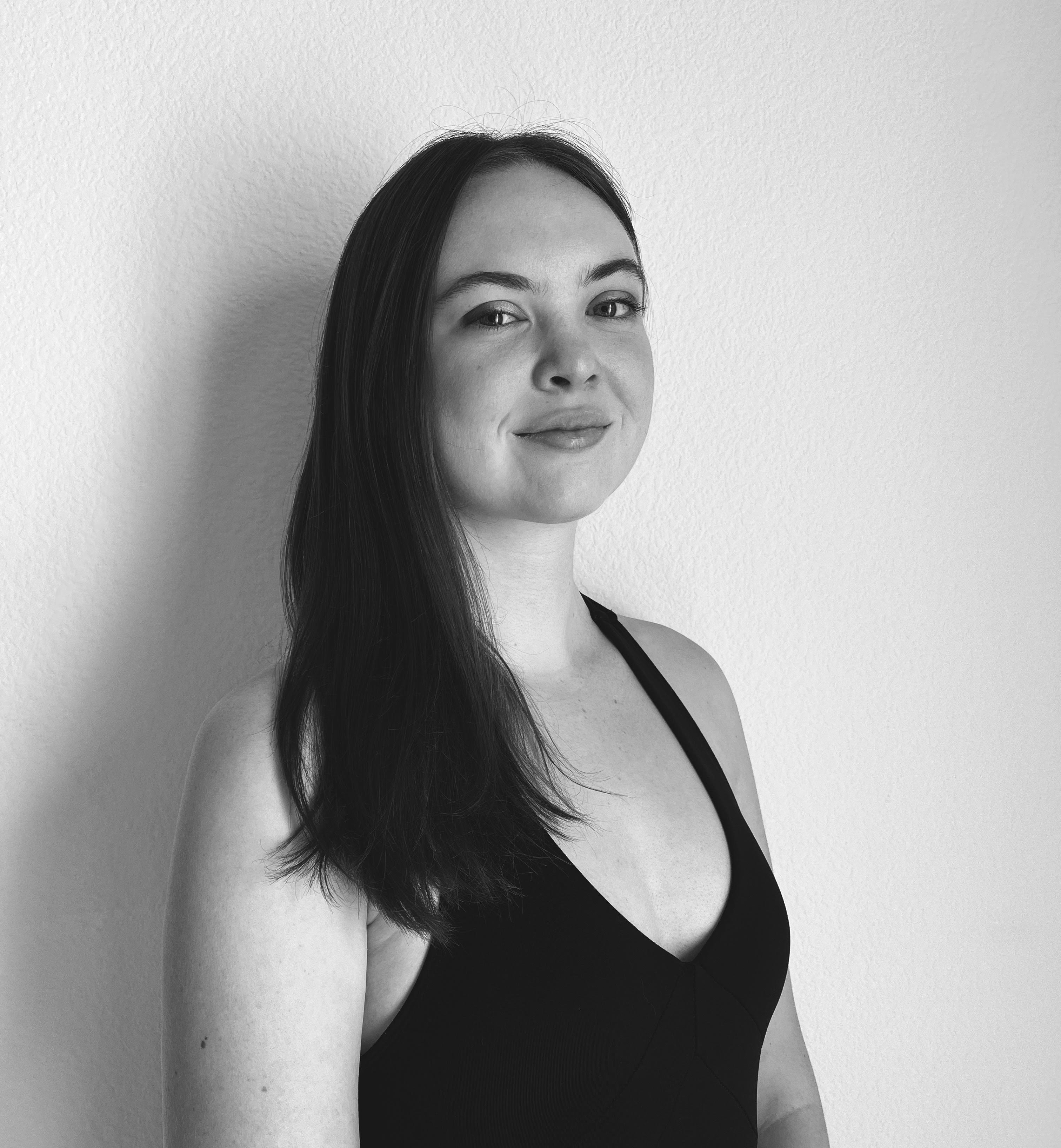 Photo Credit: Lauren Wing
CATIE ROBINSON '20 (B.A. dance & journalism)
Catie (she/her) is a dancer, arts administrator and writer who is passionate about increasing the accessibility of dance for all communities. She graduated from California State University, Fullerton in 2020 with degrees in Dance and Journalism. Her writing has been published in Dance Spirit and Dance Magazine, and she has completed internships with Dance Media and Arts Ignite in New York City, and the American Dance Festival in Durham, NC. Catie has performed professionally with Anaheim Ballet. She currently works as the Philanthropy Fellow at Jacob's Pillow.
Social Media: https://www.linkedin.com/in/catie-robinson/
https://www.instagram.com/catierobinson_/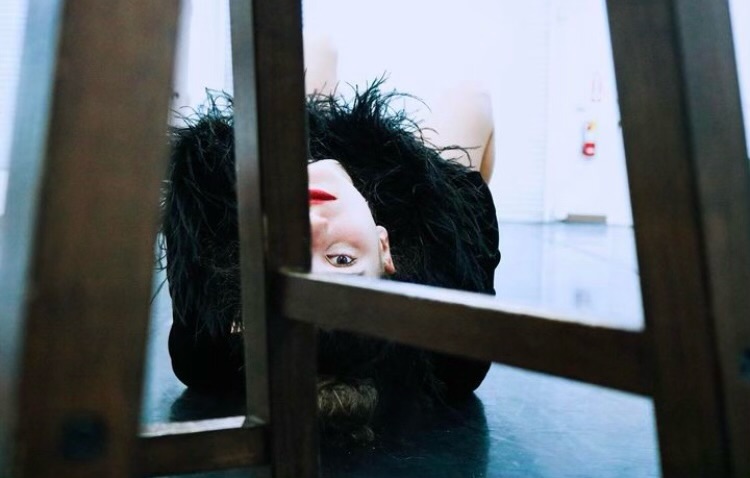 Photo Credit: Joshua Estrada Romero
COSMO DAQUILA '15 (B.A. dance)
Cosmo currently lives in the OC. After graduating in 2015 she continued dancing with FUSE dance company, Embark Dance Theater, and Selah Dance Company. 3 Years post-graduation she started a family and now works at StretchLab helping people discover their body through stretch. She also focuses on rehabilitation, mobility, and longevity through one-on-one assisted stretching. She has taken her many lessons of dance and movement into the non-dance world to show others how they can find freedom and healing through movement.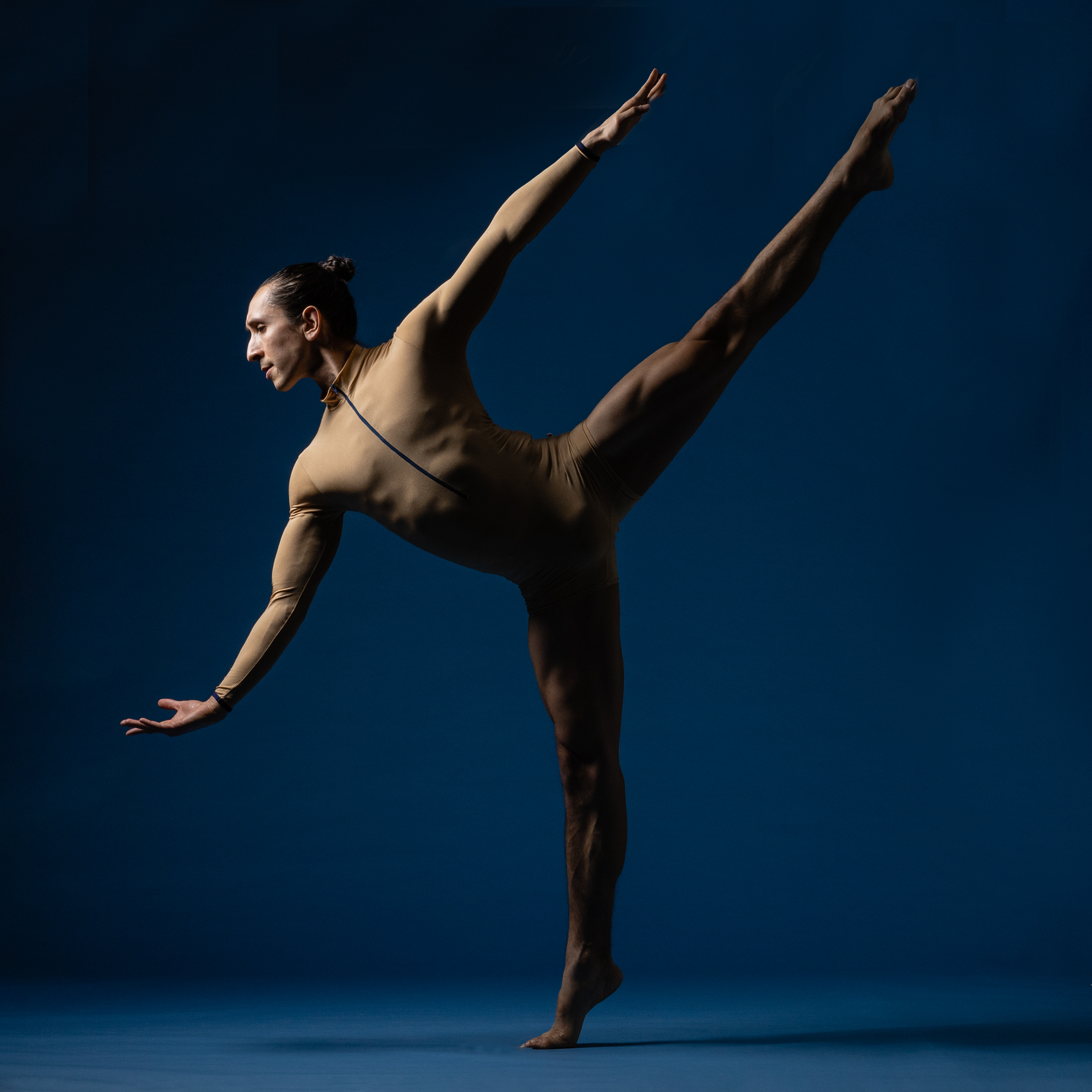 Photo Credit: Kat Stiennon
EDWARD SALAS '18 (B.A. dance)
Edward is a Mexican American modern dancer originally from Covina, CA. He began dancing at Mt. San Antonio College where he earned his AA in Theatre Arts before transferring to CSUF. While in school, he performed with Contemporary West Dance Theater and FUSE Dance Company as well as Disneyland parades such as A Christmas Fantasy, Paint the Night, and Magic Happens. After graduating Edward joined Re:borN Dance Interactive and danced with both Re:borN and FUSE until 2021. In 2022, he relocated to Madison, Wisconsin to join Kanopy Dance Company. At Kanopy he has worked with guest choreographers such as Pascal Rioult, Lloyd Knight, and most recently Colin Connor. Here he trains extensively in Graham technique under the tutelage of Lisa Thurrell and Robert Cleary. Aside from his dancer responsibilities, Edward has had the honor of leading Kanopy's educational outreach program in the form of teaching bilingual creative dance and Limon technique classes to students at a local elementary school. 
 
Edward also enjoys exploring other movement practices which inform his dancing. He earned his 200 hour Power Yoga certification, a black belt in Tae Kwon Do, and he currently cross-trains in calisthenics. Recently, Edward's love for the French language led him to acquire another AA in Foreign Language. He is currently studying to apply to Physical Therapy school in the hopes of working with dancers to help bridge the gap between arts and science, eliminate disinformation, and empower others to question harmful traditions within the dance field. 
 
Instagram: @elephanteddie