Ning An
Associate Professor of Music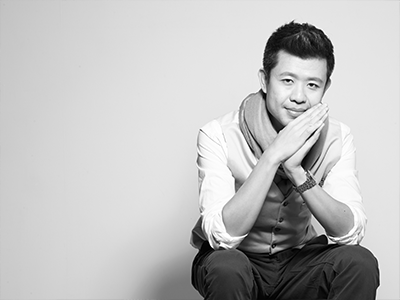 Contact
Location: CPAC 256
Phone: (657) 278-3943
Email: nian@fullerton.edu
Please contact the Music Office 
(657) 278-3511 for current office hours
Courses
365K, Keyboard Workshop
408K, Chamber Music: Keyboard
454B, Piano Lit & Interpretation 
Pianist Ning An is a rare pianist who has been hailed as a musician who "combines a flawless technique and mastery of the instrument with an expressive power that is fueled by profound and insightful understanding." (New York Concert Review) His top prizes from the Queen Elizabeth, Cleveland, and William Kapell Piano Competitions led to performances at Carnegie's Weill Recital Hall, Salle Verdi (Milan), and to the Great Hall of the People in Beijing, China. He has been invited to perform at numerous festivals, including the International Chopin Festival in Duszinski, Poland, the Gina Bachauer Piano Festival in Salt Lake City, New Hampshire's Monadnock Music Festival, the Bourglinster Festival in Luxembourg, and the Interlaken Music Festival in Switzerland. A passionate chamber musician as well as soloist, Mr. An has performed with distinguished groups such as the Ysaye, Daedalus, and Takacs Quartets as well as instrumentalists James Ehnes, Paul Neubauer, and Andres Diaz.
Since making his orchestral debut at the age of 16 with the Cleveland Orchestra, Mr. An has been a featured soloist with orchestras that include the London Symphony Orchestra, Moscow Radio Symphony Orchestra, Baltimore Symphony, the Stuttgart Philharmonic, Tivoli Symphony Orchestra, the Belgian National Symphony, the Flemish Radio Symphony, and many more under the batons of conductors such as Vladimir Fedosseyev, Jorg-Peter Weigle, Rafael Fruhbeck de Burgos, and others. Mr. An was also a featured soloist on the 100th Anniversary American tour made by the Warsaw Philharmonic under the direction of Maestro Kazimierz Kord.
In recent years, Mr. An has increased his travels to Asia where he made solo debuts in the National Grand Theatre in Beijing as well the major concert halls of Shanghai, Guanzhou and Shenzhen. Recent concerto appearances have included the National Symphony Orchestra of Taiwan as well as the Guangzhou and Shenzhen Symphony Orchestras.
Ning An has also been a top prize winner of the Paloma O'Shea Santander Competition, the Tivoli International Piano Competition, the Rachmaninoff International Piano Competition, the National Chopin Competition, the American Pianist Association and the Alfred Cortot Prize winner of the International Chopin Piano Competition.
This artist began his musical studies at the Cleveland Institute of Music with Olga Radosavljevich and Sergei Babayan. Subsquently, Mr. An continued his studies under the tutelage of Russell Sherman at the New England Conservatory of Music.
As a frequent guest lecturer, Mr. An has given masterclasses throughout the United States and Asia. Currently he serves as the Artist-Teacher on the piano faculty of California State University Fullerton.