Gregory X. Whitmore
Assistant Professor of Music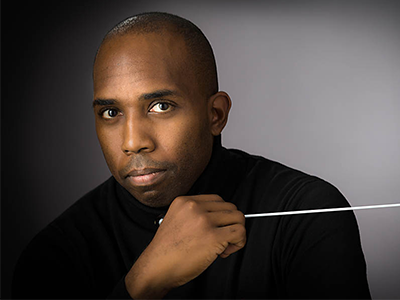 Dr. Gregory X. Whitmore is an Assistant Professor of Instrumental Music Education, at The California State University Fullerton School of Music. In this capacity, Dr. Whitmore teaches in the Instrumental Music Education Program, supervises student teachers and conducts the CSUF Symphonic Winds. In addition to his work in higher education, Dr. Whitmore is in his ninth season as Music Director of the Pacific Symphony Youth Wind Ensemble (Irvine, CA). This follows appointments as Director of Bands at Irvine Valley College (Irvine, CA), Mt. San Antonio College (Walnut, CA), and College of the Desert (Palm Desert, CA). Prior to his work in higher education, Dr. Whitmore spent 13 years as Director of Bands at Cathedral City High School (Cathedral City, CA). A native of Ypsilanti, Michigan; Dr. Whitmore received his bachelor's degree in instrumental music education from The University of Michigan School of Music, Theater and Dance in Ann Arbor, Michigan. While a student at The University of Michigan, Dr. Whitmore performed in the University of Michigan Bands; and led the University of Michigan Marching Band as "Michigan's Man Up Front" - Drum Major - from 1999 to 2001. Dr. Whitmore received his master's degree in music with an emphasis in wind conducting from California State University Fullerton studying under Dr. Mitchell Fennell. Dr. Whitmore holds a master's degree, and a doctorate in music and music education from Columbia University (Teachers College) in the city of New York. 
Dr. Whitmore has conducted ensembles in such notable concert venues as The Golden Hall of The Musikverein (Vienna), The Wiener Konzerthaus (Vienna), The MuTh (Vienna), Renee and Henry Segerstrom Concert Hall (Costa Mesa), Symphony Hall (Chicago), The Kennedy Center (Washington, D.C.), Carnegie Hall (New York City), Walt Disney Concert Hall (Los Angeles), Meng Hall (Fullerton, California), Holy Trinity Church (Stratford, England), St. John's Smith Square (London), Chateau Vaux le Vicomte (Paris), and Heidelberg Castle (Germany). Under Dr. Whitmore's direction, the Cathedral City High School Symphony Band was selected to perform as the showcase ensemble during the 2008 California Band Directors Association Annual Convention. Dr. Whitmore is the Second Place Winner of the 2017 American Prize in Conducting. 
Dr. Whitmore belongs to professional organizations that include College Band Directors National Association, Kappa Kappa Psi Honorary Band Fraternity, Alpha Delta Phi Fraternity, Phi Mu Alpha Sinfonia Fraternity, Pi Kappa Lambda Honor Society,
The National Association for Music Education, Southern California School Band and Orchestra Association, and the California Music Educators Association. 
With a research interest in music educator values as operationalized into pedagogy, in addition to investigating the concert band as an artistic medium; Dr. Whitmore has presented research at music education symposia in the United States and abroad. Dr. Whitmore's research has been published in Visions of Research in Music Education. Dr. Whitmore is a recognized member of Academic Key's Who's Who in Community College Education, as well as four editions of Who's Who Among America's Teachers. Dr. Whitmore has been included in the 2005/2006 Edition of the National Honor Roll's Outstanding American Teachers. Dr. Whitmore was selected to represent the State of California by School Band and Orchestra Magazine in the 2008 edition of "50 Band Directors Who Make A Difference". 
Learn more about Dr. Whitmore at gwhitmore.com 
Contact
Location: CPAC 227C
Phone: (657) 278- 3511
Email: gwhitmore@fullerton.edu
Please contact the Music Office 
(657) 278-3511 for current office hours
Courses
MUS 406C - Symphonic Winds
MUSE 394 - Music Education Practicum (Instrumental)
MUS 281W - Orchestral Woodwinds