A Message from the Director
Welcome to the School of Music at Cal State Fullerton! Please click around this website to explore our variety of degree programs, co-curricular activities, performance opportunities, amazing faculty, and so much more.
It is our mission, and the mission of our entire College of the Arts, to provide an environment that encourages individual achievement and artistic expression. Music is key to what makes us human—an expression of our creative beings. In the School of Music, we daily and collectively engage our creative humanity as performers, composers, researchers, teachers, and students. Together, we collaborate, inspire, discover, reflect, mentor, innovate, and create. 
The faculty and students in the School of Music share a deep passion for and common desire to achieve excellence in music. The school offers a wide spectrum of degree programs and options with an overall emphasis in musical performance. The curriculum provides basic preparation for careers in music, music education, or further graduate study, and is designed to provide a balanced education in the many facets of musical experience. Artist-teachers offer instruction in all aspects of performance; practicing composers and theorists teach courses in theory and composition; active musicologists provide instruction in history and literature; and specialists in music education teach the courses in that field. It is the goal of the department to develop each student's musical and intellectual potential to the highest level of individual capability. California State University, Fullerton has been fully and continuously accredited by the National Association of Schools of Music since 1966.
Edward J. Fink, Ph.D.
Director, School of Music

Dr. Fink's Top Twelve Favorite Quotations about Music
In the News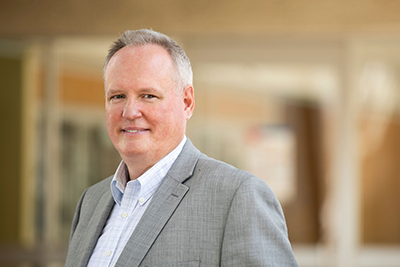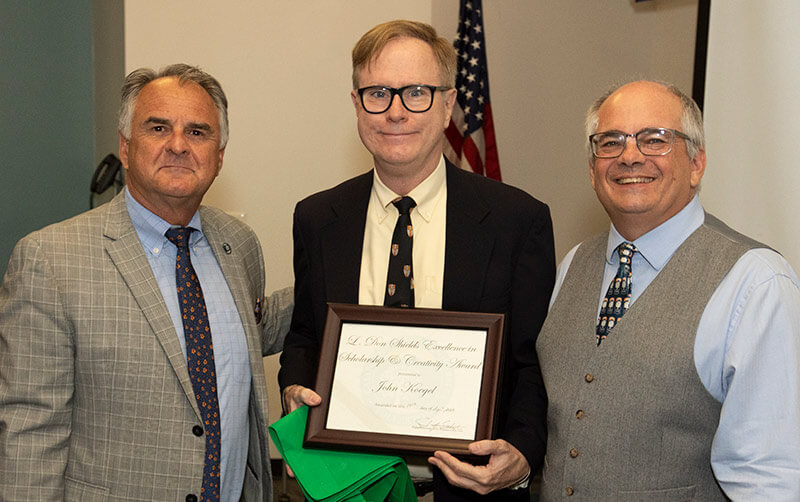 Musicologist Earns Shields Award for Helping Students Discover Their Musical Roots



Music is like a thread that links life together. It's a way of connecting us — our memories, our roots, our heritage - CSUF President Fram Virjee

Mariachi Divas Up for Third Grammy
"I feel lucky and blessed that Cal State Fullerton was the base of my music education," says Shea. "To this day, I've never met better educators. They are incredible."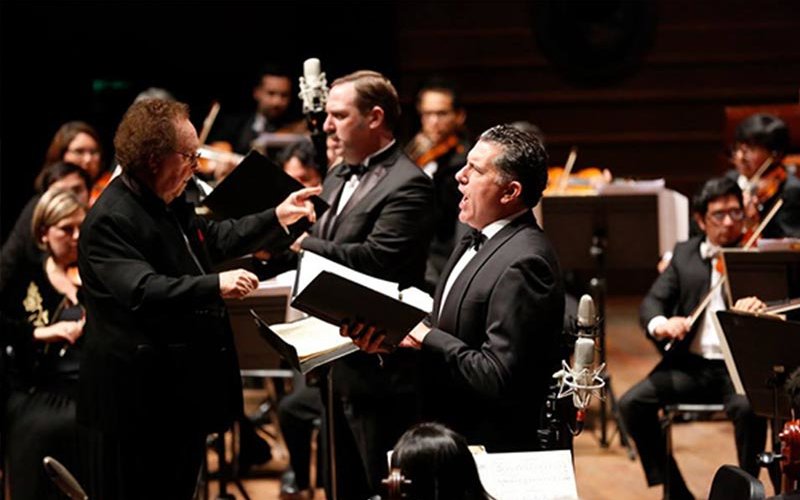 Renowned Alumni Reflect on What Made Their CSUF Education Special

"One thing that stands out to me is that from choral to operatic studies, the faculty are always teaching you the little things that add up to 'how to be a professional'" -- Christopher Job
Scholarships, Ensembles Create Ambassadors of Music
When Hurricane María hit Puerto Rico as a Category 4 storm in 2017, Jesús Ramos was in the process of applying to graduate school. He and millions of others spent weeks with no power, and Ramos missed all application deadlines.  Enter Music Professor Rong-Huey Liu...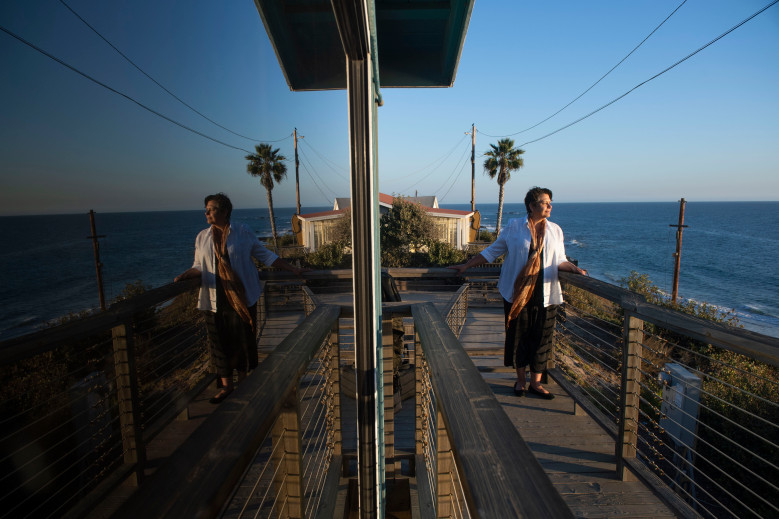 CSUF Composer Pours Lifetime of Passions, Concerns Into Her Most Ambitious Work


Composer Pamela Madsen's path in life was influenced by events that happened long before she was born.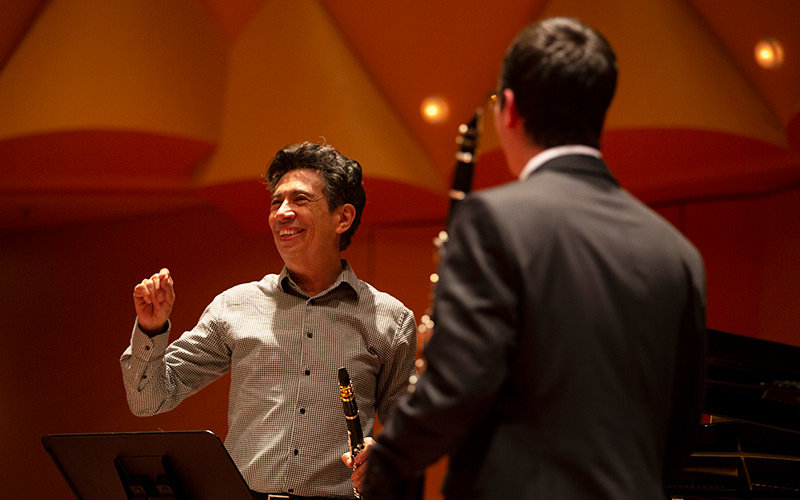 Valdepeñas' Master Class is a Homecoming for Music Alumni

"I played the clarinet all through junior high and high school. … but I didn't have a private lesson until I went to Cal State Fullerton," says the music performance alumnus.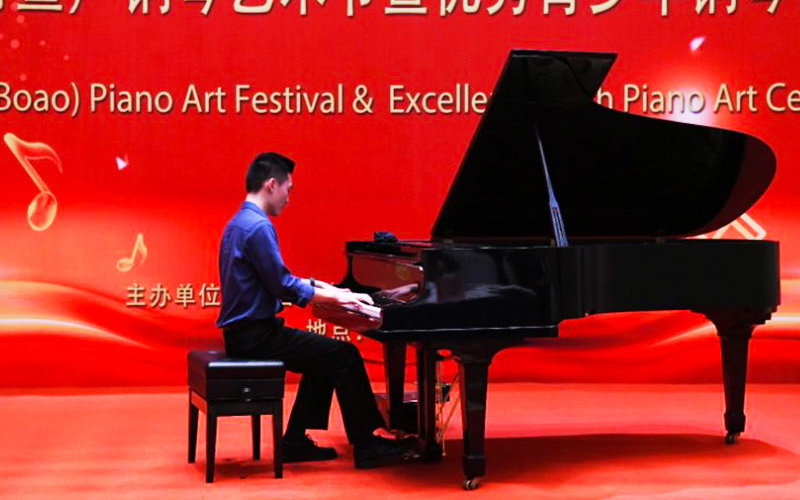 Freshman Wins Gold at International Piano Arts Festival

The freshman credits the mentorship of [Bill] Cunliffe and [Rob] Watson for the opportunity to attend the event, which included master classes and recitals, as well as a competition and showcase for pianists of all ages.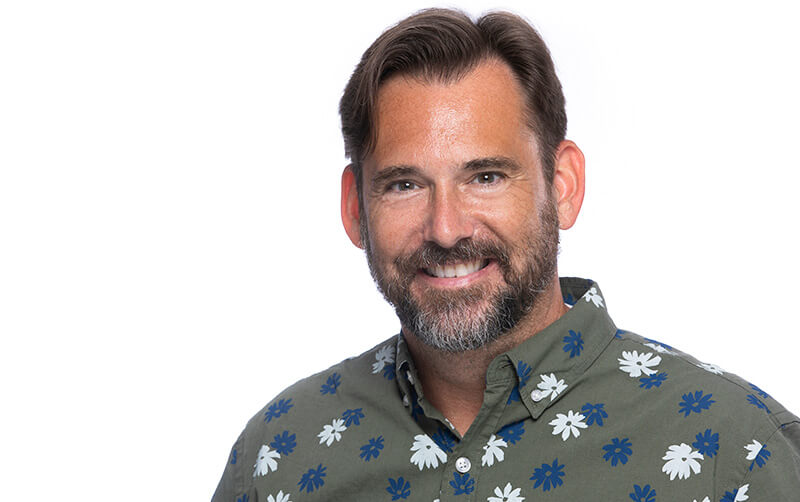 Telling a Story Through Opera


CSUF Welcomes New Professor of Opera Studies
" One of my friends played the 1972 recording of Puccini's "La Bohéme" with Luciano Pavarotti and Mirella Freni and to say I was hooked would be an understatement. "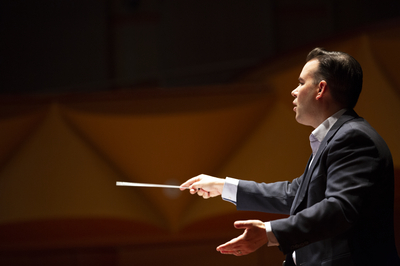 'Expressive Conducting' Expert Finds Musicality in Movement

Ask Dustin Barr how he teaches conducting, and he'll tell you it may all begin with a nursery rhyme. Admittedly, it's a departure from how the art of directing a musical performance is traditionally taught.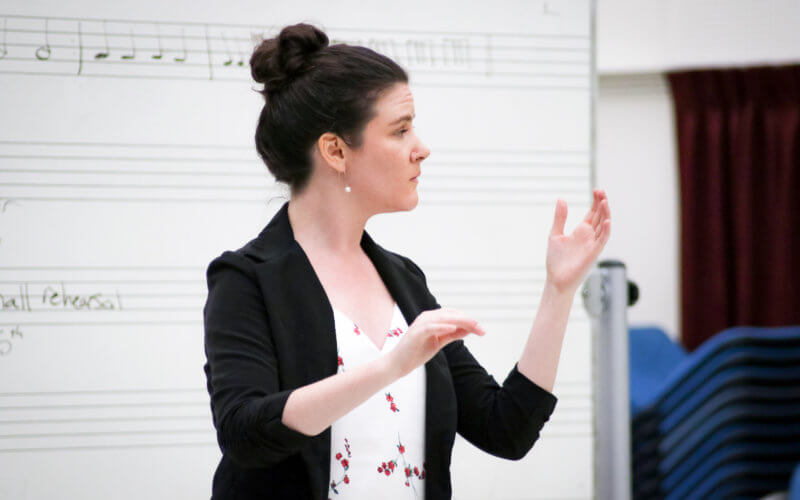 Student Researchers Earn Top Honors at Statewide Competition


Eleven CSUF students competed in the 35th annual California State University Student Research Competition. Music graduate student Sierra Farquhar-Wulff, who is studying choral conducting, won a first-place award.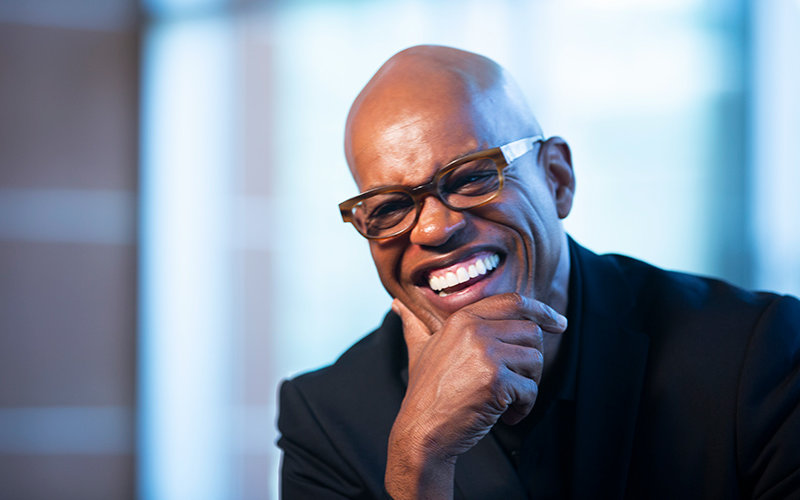 Alum Jubilant Sykes Shares Lessons
He Learned

"Initially, I had no dreams of becoming an opera singer," he recalled. "But that changed when I was at Cal State Fullerton. I had teachers who poured their lives into me. I had everything I needed right on campus to prepare me for my career."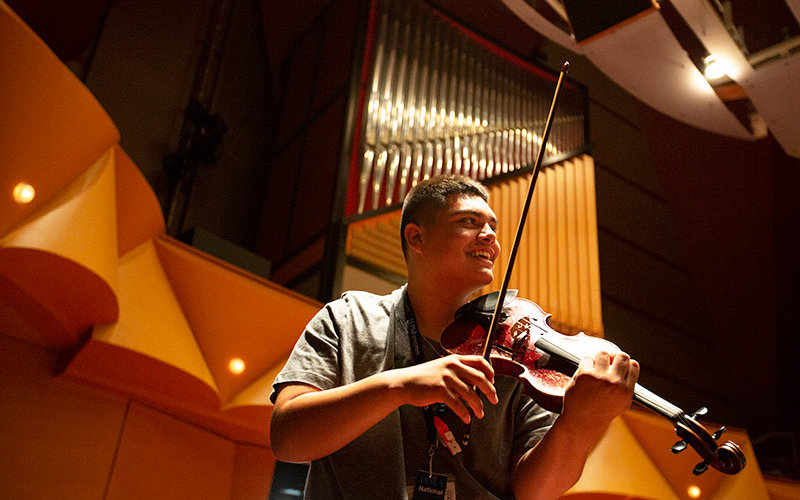 School of Music Welcomes LA Philharmonic's YOLA Festival
"YOLA is why I attend here," says Emmanuel Rojas, a freshman music major at Cal State Fullerton who has been working with this year's festival. "I know that music is something I want now and it wouldn't have been the same without YOLA." 
---
Land Acknowledgement
The  School of Music acknowledges our presence on the traditional, ancestral and unceded territory of the Gabrielino/Tongva Nation.
We pay our respects to the Indigenous land caretakers past, present, and emerging. For more information please visit the Gabrielino-Tongva Tribe 
website