Vocal, Choral & Opera

The Vocal/Choral/Opera programs at CSUF offer a variety of opportunities for singers and conductors at both the undergraduate (bachelor's) and graduate (master's) levels. Students receive a specialized yet comprehensive education while preparing for careers as performers, teachers and conductors. Classical Singer Magazine has recognized the Opera Theatre and vocal programs for excellence in training young singers for professional operatic careers.
Vocal Program:
Private lessons in voice are the core of each of the study programs and are solely taught by members of our well-respected faculty. The program also includes courses in vocal literature, vocal pedagogy, art song, opera literature and foreign-language diction. Students receive individual attention and perform frequently in recitals and master classes.
Opera Program:
Each fall CSUF Opera Theatre presents a program of opera excerpts and one-act operas designed to provide performance opportunities for our singers. Each spring semester, fully staged operatic productions with orchestra are mounted, which have included Elixir of Love, Candide, La Bohème, Street Scene, Magic Flute, Die Fledermaus, The Crucible, Le nozze di Figaro and Gianni Schicchi. Beyond the campus productions are offered at Leisure World in Orange County and other venues. Singers are also given the opportunity to participate in all aspects of opera production including staging, costumes, props, make-up, set design and lighting.
Choral Program:
CSUF boasts four outstanding choral ensembles: the University Singers, Concert Choir, Men's Chorus and Women's Choir, conducted by acclaimed faculty members. The ensembles regularly tour internationally, performing at numerous national and regional conventions and with major orchestras including the Pacific Symphony Orchestra, Boston Pops Orchestra, the Los Angeles Philharmonic Orchestra, and the Hollywood Bowl Orchestra. Choral conducting classes are available at the undergraduate level, with advanced conducting seminars and private lessons available at the graduate level. The graduate degree program in choral conducting provides an intensive experience designed to enhance conducting skill while increasing aptitude in scholarly practice. The Master of Music in Choral Conducting degree prepares students for advanced ventures in conducting and entrance into doctoral programs of study. Alumni of the M.M. in Choral Conducting are regularly accepted at conducting programs of note throughout the United States including the University of Southern California, University of Michigan, Cincinnati Conservatory of Music, Boston University, and the University of California, Los Angeles.
Faculty
Mark Goodrich - voice, academic voice courses
Robert Istad - University Singers and Women's Choir conductor
Linda Leyrer* - voice
Susan Montgomery* - voice
Christopher Peterson - CSUF Concert Choir and Men's Chorus conductor
Patricia Prunty - voice, academic voice courses
Mark Salters* - opera
James Martin Schaefer* - voice
Janet Smith* - opera, voice
*denotes part-time faculty
Degree Programs  
Bachelor of Music: Voice
Bachelor of Arts in Music: Liberal Arts and Music Education
Master of Music: Performance
Master of Arts in Music: Music Education
Minor in Music (non-degree)
Artist Diploma (non-degree)
Contact
Mark Goodrich • (657) 278-3305
More Information  
University Catalogue


Audition Dates
Repertoire and Other Audition Information for the BM and BA in Music - Voice
The first step involves a pre-screening video.  All prospective voice majors -- regardless of their intended degree -- must submit a pre-screening video* 
Once you submit your pre-screening video, and you are approved, you will receive an email with instructions on how to sign up for a live audition.
Audition repertoire requirements
Please prepare:
Two contrasting selections, one of which must be classical in style; the other may be classical, folk song or from the musical theater repertoire. Musical theater selections must be from the classic lyrical repertoire (i.e. music of Rodgers and Hammerstein, Lerner and Loewe, etc.), utilizing classical singing technique (no belting). 

At least one of your selections should be in English. You are encouraged to offer the other piece in Italian, Spanish, French, or German. 

Both selections must be memorized. 

An accompanist (and excellent sight reader) will be provided. You may bring your own accompanist if you wish. Be sure to bring sheet music! You will not be able to use accompaniment recordings. 

Basic musicianship skills are expected from all successful applicants for the music major. Be prepared for a short sight- singing examination of basic rhythmic patterns and diatonic melody, similar in difficulty to these examples: 

Audition length  10 minutes. Sign up instructions
Audition location  Clayes Performing Arts Center, East Lobby. See directions below. 
Parents meeting  Each audition day includes an informational meeting for parents. This is normally held at 12:00pm in CPAC 257. Look for confirmation of this time and room in an email you will receive before the audition weekend. 
Your university admission  Sign up for and complete your audition regardless of the status of your university application and admission. Even if you have been denied admission to the university, the School of Music may advocate that you be granted admission based on your musical talent.
Directions and parking  When you arrive at the CSUF campus , park in the Nutwood Parking Structure (NPS) (at Nutwood Ave. and State College Blvd.), using either entrance 3 or 4. Parking is free. Walk toward the elevators and out onto the performing arts walk, and you will see signs directing you to the East Lobby of the Clayes Performing Arts Center (CPAC). CSUF music majors will be awaiting your arrival in the East Lobby outside our Recital Hall, and are there to assist you throughout the day.
More information  Contact the Vocal Area Coordinator Dr. Mark Goodrich, (657) 278-3305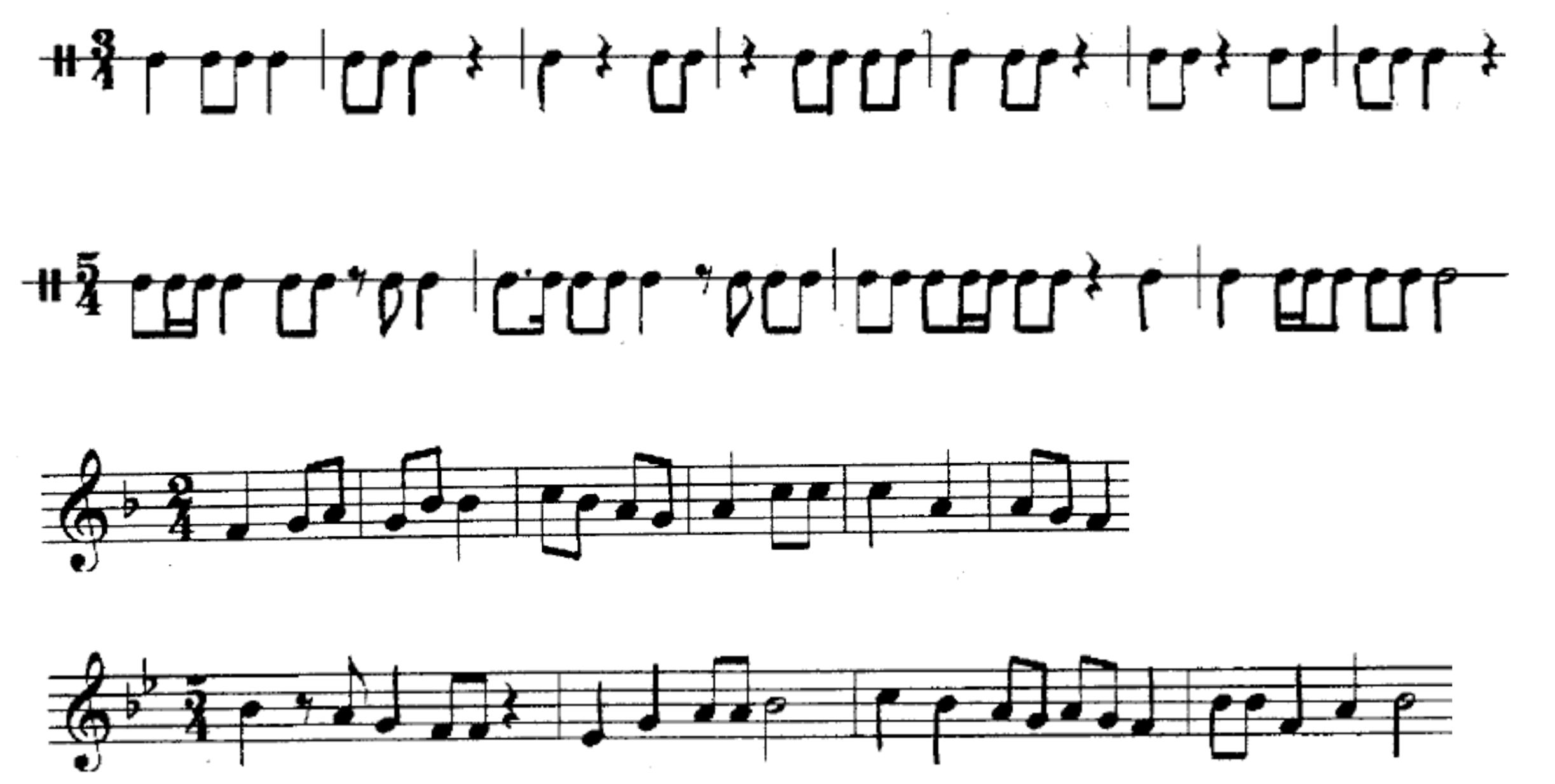 Master of Music in Performance
Voice
Audition Requirements and Other Essentials
The Master of Music in Performance is an applied-based degree requiring 30 units of study in private lessons, ensembles, music history and literature, and music theory. The Cal State Fullerton School of Music faculty includes nationally and internationally recognized performers, scholars and composers. Students thrive in an environment that sustains challenging, vital music-making, with due regard for specialized individual attention. For those intending to pursue doctoral studies, the Master of Music degree normally leads to the DMA.
Prerequisites
The entering graduate student will have completed an undergraduate music degree with voice as the primary instrument. Prior solo recital experience is expected but not required; a "senior recital," as well as a "junior recital" program from the applicant's undergraduate study should be documented by a recording and program.

Applicants must have completed undergraduate level language courses in at least two of three target languages (Italian, German, French), as well as the equivalent of three semesters of diction for singers (English, Italian, German, French). Opportunity is given to make up deficiencies but such courses cannot be applied to the Master's degree.
Audition Requirements
Entrance Auditions as well as Scholarship Auditions for the Master of Music in Performance degree are normally held in December and February (for Fall semester entrance). Auditions at other times may be arranged on an individual basis; however, this is unlikely to include scholarship consideration. Under certain circumstances, a video or audiotape may be used for preliminary assessments of ability; however, a live audition is always required. For the Vocal Area, a prospective student's audition needs to take place by May 1.
The Vocal Area faculty strongly encourage all applicants to submit any available copies of (unofficial) transcripts directly to the Vocal Area Coordinator (see below) BEFORE or at the scheduled audition date. Providing these materials in advance allows the applicant a more informative audition.
What to bring to the audition
Five (5) copies of an audition repertoire list.
Two (2) sheet music copies of the audition selections.
A copy of previous recital program(s).
A copy of your transcripts (unofficial) from all prior schools.
What to sing at the audition
The repertoire offered should include a minimum of six (6) selections. ALL selections should be performed from memory.
Four (4) art songs, one each in English, Italian, French, and German
One (1) operatic aria in one of the target languages listed above.
One (1) oratorio or second operatic aria in one of the languages listed above.
At least one piece offered should demonstrate ability in singing a sustained, legato line.
At least one piece offered should demonstrate ability in singing fioritura/coloratura.
The graduate audition length is 30 minutes.
OTHER AREAS THAT ARE EVALUATED
Musicianship
This includes sight-reading of exercises for rhythm and melody. Solfege, letters, or numbers are acceptable for the purposes of this assessment. Any number of standard sight-singing texts would serve as resources for review and audition preparation.
Language Diction Proficiency
This includes sight-reading/speaking of foreign language art song texts in the target languages. The ability to read and use the International Phonetic Alphabet (IPA) is expected of all successful applicants. (Limited knowledge of IPA is not an obstacle for admission, as an undergraduate diction course can be prescribed for successful applicants.)
Letters of Recommendation
Arrange to have letters of recommendation from three music professionals familiar with your preparation for graduate study sent to the School of Music graduate program adviser.
Entrance Exams
After being admitted, all entering graduate students take entrance exams in music history and music theory. The exams cover undergraduate level material and are given Thursday before the first week of classes.
More Information 
University Catalogue


Audition Dates
Submission of Supporting Materials

Contact Information 
School of Music Graduate Program Advisor Dr. John Koegel (657) 278-7658
School of Music Vocal Area Coordinator Dr. Mark Goodrich (657) 278-3305