Welcome to the Department of Visual Arts
The Visual Arts Complex is currently undergoing a major, multi-year renovation expected to be completed in 2024. During this time, many art department classes and faculty and staff offices have been temporarily relocated. Department offices and many faculty and staff offices have moved to the first floor of McCarthy Hall (MH), which is adjacent to the east entrance of Clayes Performing Arts Center near the central quad of campus. Please reference the links below and in the website navigation for further details.
---
A Message from the Department Chair
It's an exciting time to be a part of the Department of Visual Arts. Major construction projects to bring state-of-the-art facilities to campus have begun. Innovative new courses taught by experts in their fields have been introduced to the curriculum. A nationwide search for the next department chair is underway. All the while, our commitment to providing students with engaging instruction, robust class schedules, timely academic advising, and extracurricular opportunities remains the driving force behind everything that we do. We hope that you will join us as we build the future of Visual Arts together.
Sincerely,
Dr. James Hussar
Interim Chair, Department of Visual Arts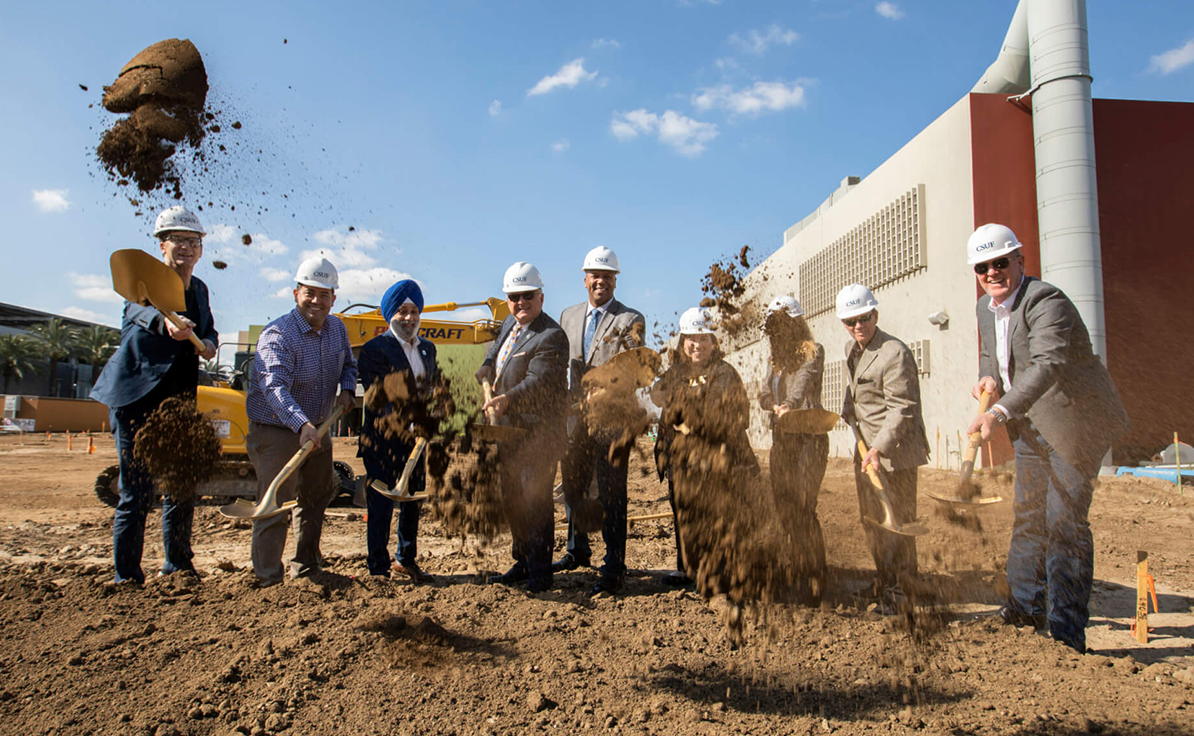 IMAGE: CSUF
The Visual Arts Modernization Project Kicks Off with Preview Event 
Almost six decades after its introduction to campus, the visual arts complex will be redesigned and reimagined, ushering in a new chapter of creativity at Cal State Fullerton.

A NEW ERA BEGINS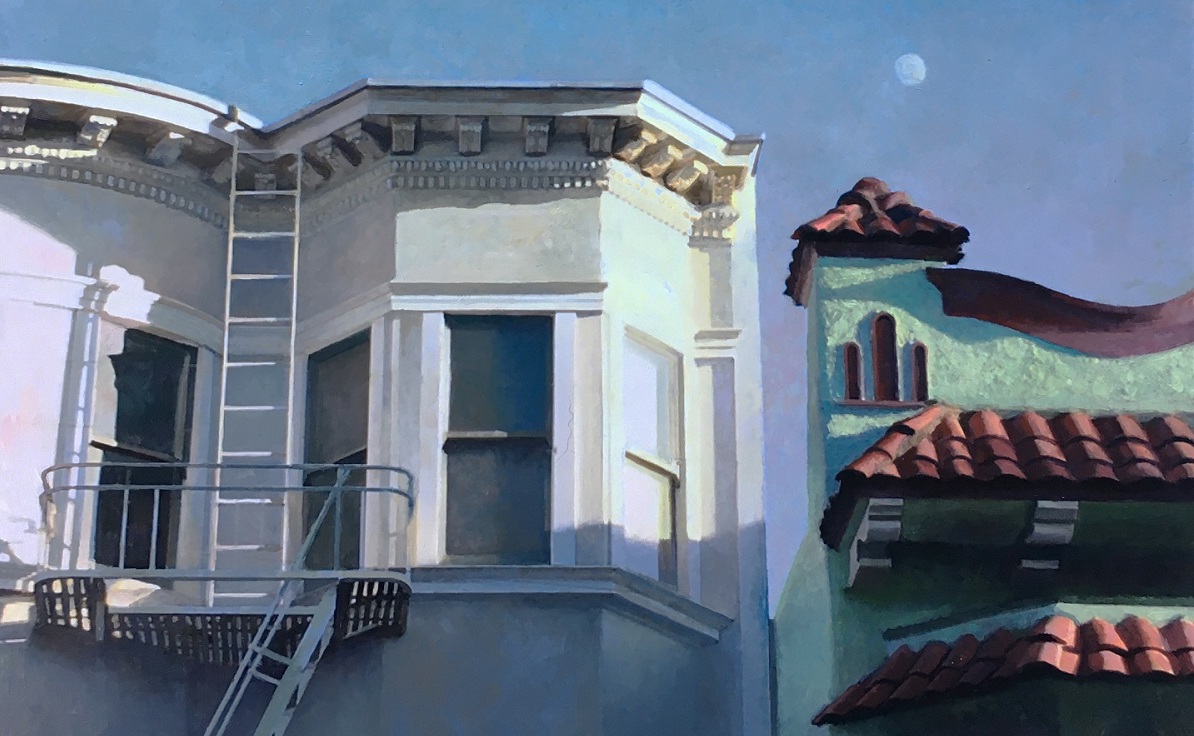 IMAGE: 48hills.org
Painting, Illustration Alumna Captures Quiet Anticipation in Depictions of Her Adopted City 
Painter Caren Wynne, who graduated with both her BA and MA from CSUF, credits the education she recieved  for her drive and creative discipline.
shadows & light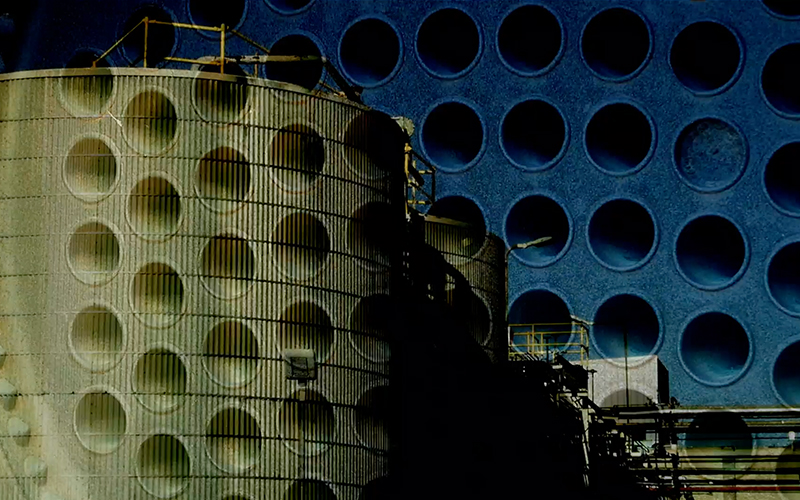 IMAGE: courtsey of the artist
Creative Photo Major Lands Spot in the Greater L.A. M.F.A (GLAMFA) Art Exhibition
Now on view at GLAMFA, Emerson Little's "De-Evolution" explores the detrimental effects of industrialization and climate change through the forgotten spaces left behind.
IMAGE: CSUF
Finding Her Voice
Through Photography
Creative photography and experimental media major Cassandra Caldwell discusses how receiving the Darryl Curran Creative Photography Scholarship impacted her education.
Visual Arts Department Statement Affirming Black Lives

We, the faculty and staff of the Visual Arts Department, affirm Black lives. The long history of state-sanctioned murder, violence, discrimination, and oppression of Black people in the United States – and elsewhere – has been ignored for too long. We are appalled by, and condemn the recent murders of George Floyd, Ahmaud Arbery, Breonna Taylor, and too many other Black people by police and vigilantes. We mourn for them and for our broken society. 
We acknowledge that structural racism exists in federal and state institutions, including, but not limited to establishments dedicated to education, such as our own. As art historians and artists we understand the power and importance of images. We therefore acknowledge the urgency to do more to counter the images of anti-Blackness and the under-representation of Black voices that pervade our society and classrooms. Furthermore, we understand that the history of art is steeped in a Eurocentric perspective, and we vehemently reject the notion of European, or Western superiority over other cultures. Likewise, we reject the colonial ideologies and violence that led to the creation of the institution of the museum, whose galleries are filled with plunder from colonized peoples.
Now is the time for change. As a community of artists and scholars, this is an opportune time to include anti-racism in our work and our pedagogy.
The Visual Arts Department is committed to:
Shining light in our classrooms and in our work on issues of racial inequality, injustice, and violence.
Assessing our curriculum to address disciplinary silences, erasures, and institutional racism, and to foreground inclusion equity, and social justice
Diversifying the faculty and hiring colleagues from racially underrepresented groups.
Collaborating with, and supporting Black students and faculty and staff colleagues to make systemic changes on campus that make and sustain CSU Fullerton pro-Black spaces.
Continuing to support anti-racist events and initiatives from our colleagues in the Institute of Black Intellectual Innovation, African American Studies, and other departments who specialize in African American, and cross-coalitional knowledge production.
Collaborating with, and supporting the Institute of Black Intellectual Innovation, whose mission is to "...establish and institutionalize the support and inclusion of Black people, culture, creative arts, and intellectual history at California State University, Fullerton and throughout Orange County." 
Supporting our faculty to create spaces of healing for our students, faculty and staff who are experiencing racialized trauma and pain.
Encouraging Art majors to incorporate electives from African American Studies.
Supporting the Ethnic Studies degree graduation requirement on our campus and the CSU system.
Calling out both subtle and explicit White supremacy and racism on our campus, at all levels of the university.
Encouraging commitment to social justice and anti-racist pedagogy, praxis, and politics as a department.
Holding university faculty and leaders accountable who speak "diversity and inclusion" but who often fail to support students or faculty of color in concrete ways. 
The Visual Arts Department will not enable a culture of white supremacy. Black lives matter. 
*Select items in the bulleted list of action items are borrowed with permission from the statement published by the CSUF's Chicana and Chicano Studies Department. 
Land Acknowledgment

The Department of Art/Visual Art acknowledges its presence on the traditional, ancestral, and unceded territory of the Gabrielino-Tongva Nation. We honor with gratitude 
the land and our native ancestors, who stewarded this territory for generations. We pay respect to the Indigenous land caretakers past, present, and emerging.
For more information please visit:
http://www.gabrielinotribe.org/