Visual Arts Department Statement Affirming Black Lives
We, the faculty and staff of the Visual Arts Department, affirm Black lives. The long history of state-sanctioned murder, violence, discrimination, and oppression of Black people in the United States – and elsewhere – has been ignored for too long. We are appalled by, and condemn the recent murders of George Floyd, Ahmaud Arbery, Breonna Taylor, and too many other Black people by police and vigilantes. We mourn for them and for our broken society. 
We acknowledge that structural racism exists in federal and state institutions, including, but not limited to establishments dedicated to education, such as our own. As art historians and artists we understand the power and importance of images. We therefore acknowledge the urgency to do more to counter the images of anti-Blackness and the under-representation of Black voices that pervade our society and classrooms. Furthermore, we understand that the history of art is steeped in a Eurocentric perspective, and we vehemently reject the notion of European, or Western superiority over other cultures. Likewise, we reject the colonial ideologies and violence that led to the creation of the institution of the museum, whose galleries are filled with plunder from colonized peoples.
Now is the time for change. As a community of artists and scholars, this is an opportune time to include anti-racism in our work and our pedagogy.
The Visual Arts Department is committed to:
Shining light in our classrooms and in our work on issues of racial inequality, injustice, and violence.
Assessing our curriculum to address disciplinary silences, erasures, and institutional racism, and to foreground inclusion equity, and social justice
Diversifying the faculty and hiring colleagues from racially underrepresented groups.
Collaborating with, and supporting Black students and faculty and staff colleagues to make systemic changes on campus that make and sustain CSU Fullerton pro-Black spaces.
Continuing to support anti-racist events and initiatives from our colleagues in the Institute of Black Intellectual Innovation, African American Studies, and other departments who specialize in African American, and cross-coalitional knowledge production.
Collaborating with, and supporting the Institute of Black Intellectual Innovation, whose mission is to "...establish and institutionalize the support and inclusion of Black people, culture, creative arts, and intellectual history at California State University, Fullerton and throughout Orange County." 
Supporting our faculty to create spaces of healing for our students, faculty and staff who are experiencing racialized trauma and pain.
Encouraging Art majors to incorporate electives from African American Studies.
Supporting the Ethnic Studies degree graduation requirement on our campus and the CSU system.
Calling out both subtle and explicit White supremacy and racism on our campus, at all levels of the university.
Encouraging commitment to social justice and anti-racist pedagogy, praxis, and politics as a department.
Holding university faculty and leaders accountable who speak "diversity and inclusion" but who often fail to support students or faculty of color in concrete ways. 
The Visual Arts Department will not enable a culture of white supremacy. Black lives matter. 
*Select items in the bulleted list of action items are borrowed with permission from the statement published by the CSUF's Chicana and Chicano Studies Department. 
Welcome to the Department of Visual Arts
• College of the Arts Contact List


• Department of Visual Arts Admissions Information 
---
 
A Message from the Department Chair
Quality education is at the heart of all planning in the Department of Visual Arts. Artists are resilient because the arts are constantly in flux, responsive to shifting currents. Dynamic learning continues during this time of unexpected changes.
Student safety and wellbeing are the top priorities for all decisions at CSU Fullerton. Please know we are all working together to maintain the energy of arts instruction, while following safety guidelines set by Governor Gavin Newsom and CSUF President Fram Virjee.
During this pandemic, creative and vibrant solutions are the anchors for all arts instruction. This year's schedule of classes is robust, and faculty and staff are responsive to the many new ways to engage students. Creative solutions include small group work in "break out" sessions, "drive-by" camera pick-ups, workshops with top industry professionals, ceramics "delivery and drop-off" sites, and visits to national artists' studios. A few classes are meeting face-to-face while most classes are meeting virtually. Visual Arts is continuing its innovative and energetic delivery of content.
We have some of the most accomplished students, alumni, and faculty in the country. Everyone is working together, often quietly behind the scenes. Our commitment to the vitality of your education remains strong. You are becoming exceptional creatives and critical thinkers, and will be well prepared for our new artistic realities.

Sincerely,



Jade Jewett
Chair, Deparment of Visual Arts


---
Land Acknowledgment
The Department of Art/Visual Art acknowledges its presence on the traditional, ancestral, and unceded territory of the Gabrielino-Tongva Nation. We honor with gratitude the land and our native ancestors, who stewarded this territory for generations. We pay respect to the Indigenous land caretakers past, present, and emerging. For more information please visit:
http://www.gabrielinotribe.org/.
---
In the News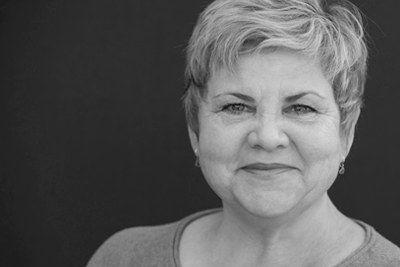 Andrew Feliciano '08 (B.F.A. art-entertainment art/animation) discusses his lead role in the new Disney film "Raya and the Last Dragon," and how his career began by learning to animate his first ball bounce at Cal State Fullerton.
Cal State Fullerton's entertainment art and animation program ranks ninth among the nation's public schools and colleges, and at No. 11 in California in the 2021 Animation School Rankings released on Jan. 27 by Animation Career Review.
Tenure-track professor from the Visual Arts department, Carol Ashley, recently completed a highly competitive fellowship by Epic Games, a leading game company behind the popular game, Fortnite, that has propelled their Unreal Engine technology in the groundbreaking real-time filmmaking process used on such productions as Disney/ILM's, The Mandalorian. 
Miguel Baltazar

 graduated in 2018, but he's already a successful storyboard revisionist, working on shows like "Boss Baby: Back in Business" for DreamWorks Animation.